Report by Ed Durand-Kennedy
As expected, the club was represented strongly on weekend 2 of the Victorian Track and Field Championships at Duncan McKinnon Reserve. The Red and Black proudly brought home a further 17 medals to add to the 22 collected the previous weekend!
Mirroring the success of weekend 1, our sprinters were dominant with some very impressive performances. Brodie Hicks, last week's U18 400m Champion, demonstrated that not only does he have the strength to grace the one lap event, but the speed to match it, claiming Gold in the 200m (22.63s). Likewise, Clara Campillos and Annabelle Colman finished 1st and 2nd in the Para U20 200m to compliment their near identical places in the 400m the week earlier. In the Open Para 200m, Sophie Hughes backed up her 100m medal from last week with another podium finish.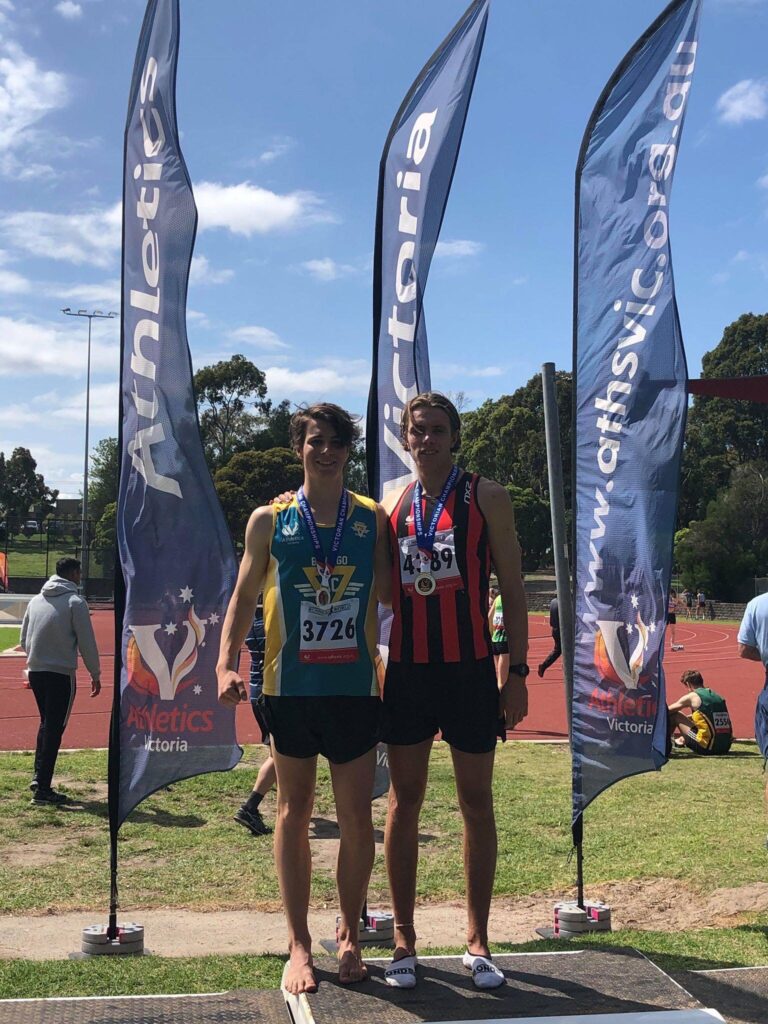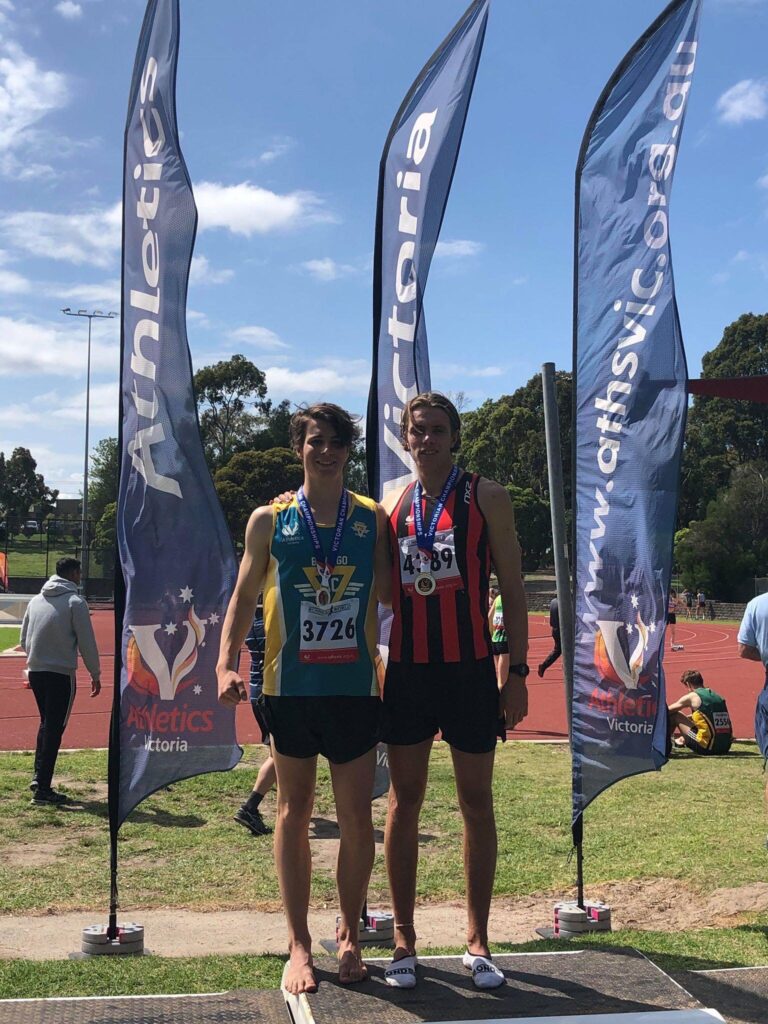 Our 400m hurdlers were aggressive as always, determined not to get left behind. On International Women's Day, Olivia Yacono produced a strong run to place 2nd in the U20 Final, while Monica Clarke continued her good form, smashing more PBs to finish 5th in the Open Final. Their training partner from Nick Walls' Track Squad, Oscar Hunter, claimed Gold in the U20 Men's Final after a 'brief' season hiatus down at the Portsea SLSC.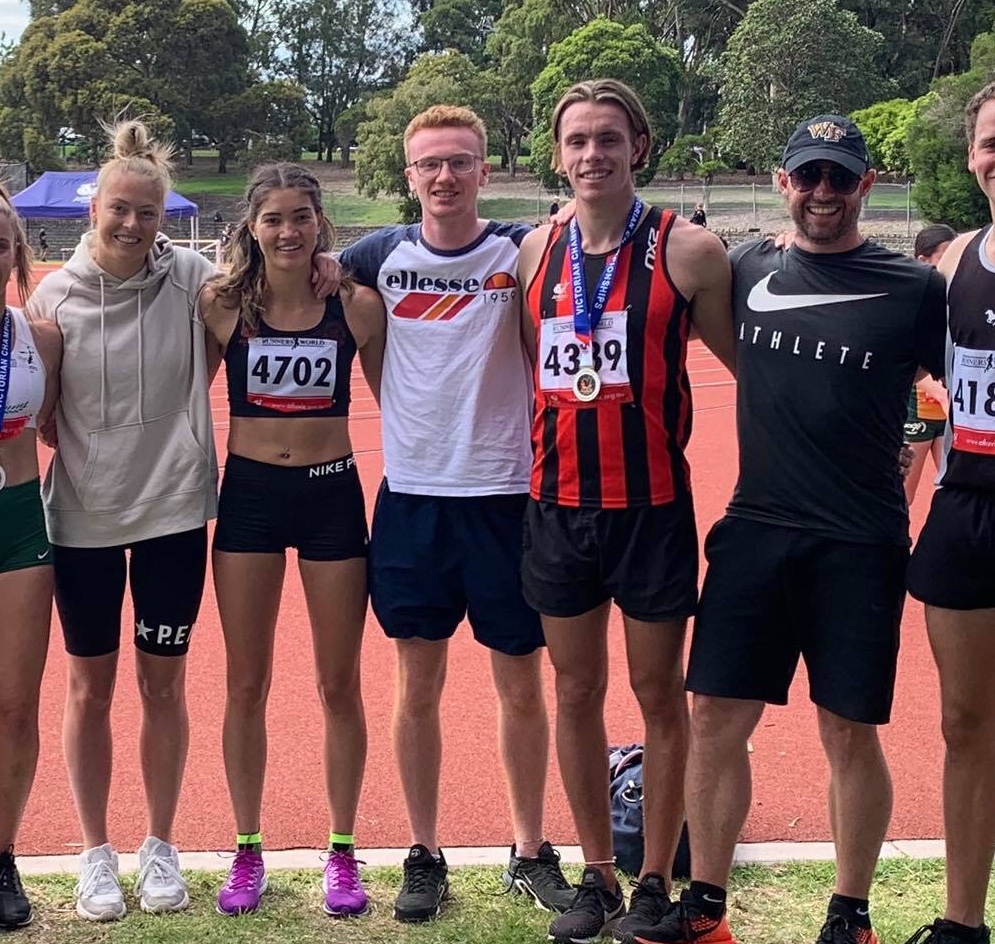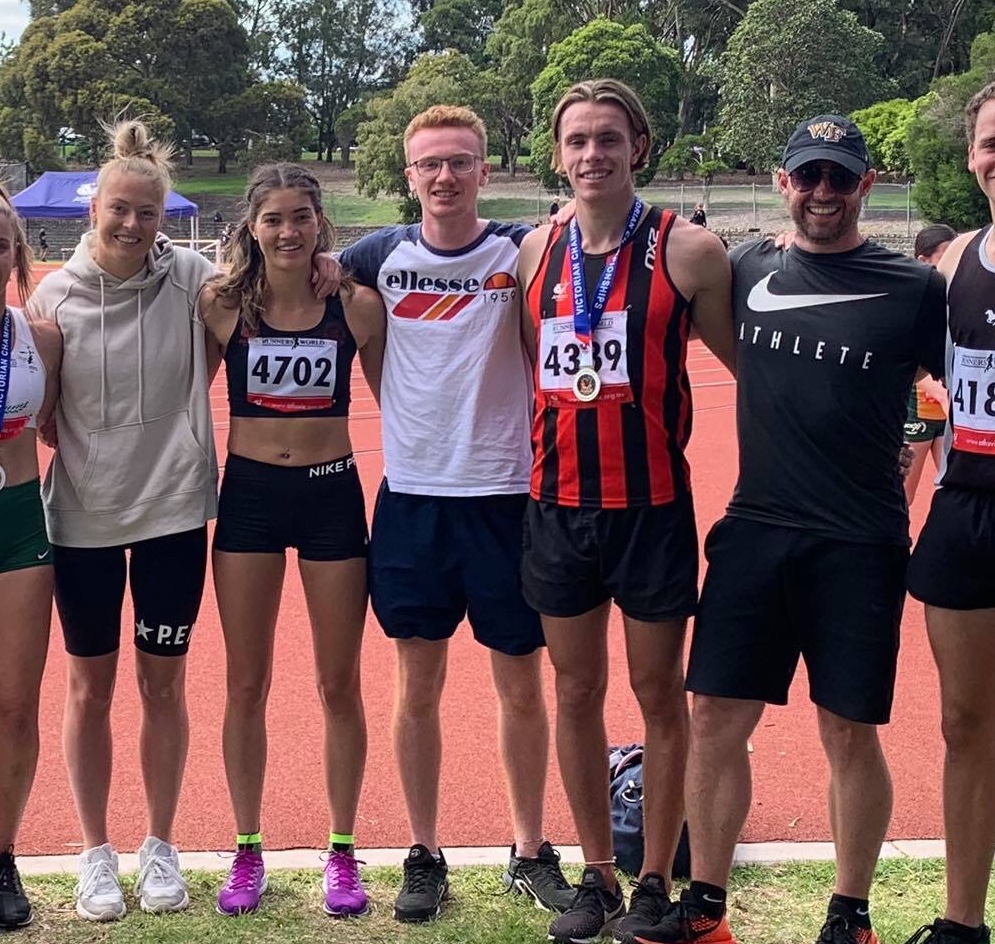 Whilst some of our athletes flashed their speed over the shorter distances, the aerobic workhorses of the club showcased their quality endurance over the longer events. Schoolboys Josh Augustinus (U16 3000m), Ben Sherman (U18 800m), and Angus Dalton (U20 800m) – all coached by Xavier Head of Athletics, Mark Hipworth – produced strong results in the finals of their events as they look towards the APS Cross-Country season. In the Open Para, only two hours after winning the 200m, Carlo Manolitsas claimed silver in the 800m. This seemed to be the trend for our athletes as Georgia Powning (Open Para), Chelsea Haag-Witherden (Open Para), Clara Campillos (U20 Para) and Annabelle Colman (U20 Para) all finished on the podium in both sprint and middle-distance events. There were also some outstanding runs from Cameron Marshall (U20 Para) who finished 2nd in the 800m and Charlotte Hoskins (U20) who finished 6th in the 5000m.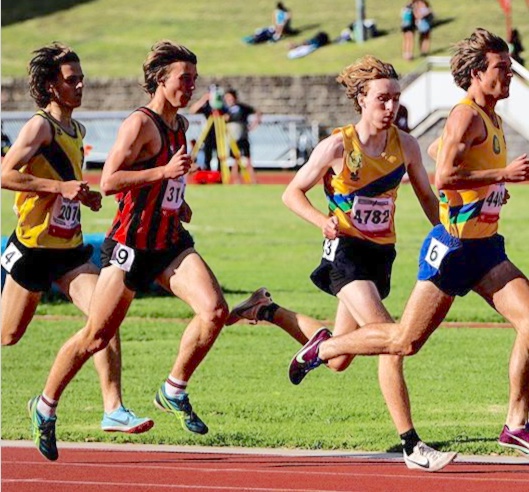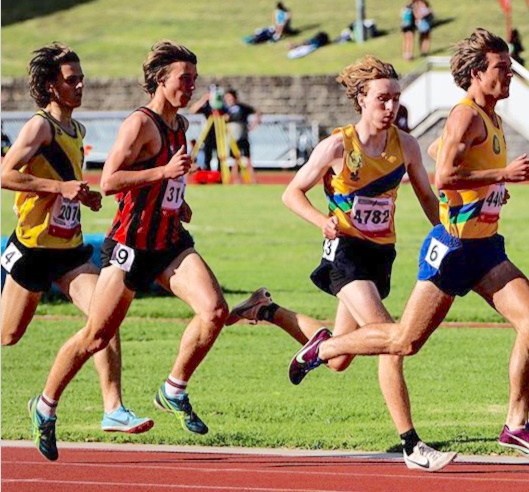 OXAC's track stars were not the only ones who were shining bright, with our field athletes dazzling the crowd. Cameron Marshal and Chelsea Haag-Witherden both added to their 800m medals by placing 2nd in the Long Jump, while Olivia Yacono also leaped to glory, claiming Bronze to go with her hurdles medal. In the Open Women's event, Olivia's KTS training partner Bridget Neideck also displayed her talent by springing off the board for 6th place. Furthermore, up and coming schoolboy Ned Podger-Devine continued to show great promise with a top 5 finish in the U16 Discus.
As per last weekend, thank you to everyone who volunteered and supported, congratulations to all those who competed and best of luck to the athletes and coaches who are going up to Sydney for Nationals later this month!
Additional Highlights:
Erin Garbler running an amazing HALF SECOND 100m PB at the Queensland Athletics Championships (16.05s).
Louis Commins placing 3rd in the Bendigo Mile Gift in his first race back since APS.
Isis Holt making a return to the track with her first race since the Gold Coast Commonwealth Games.
Full results at Results Hub.