Report by Ed Durand-Kennedy
OXAC was out in force this weekend at the Victorian Championships with 23 athletes donning the red and black. 22 medals were won and a number of impressive performances were achieved.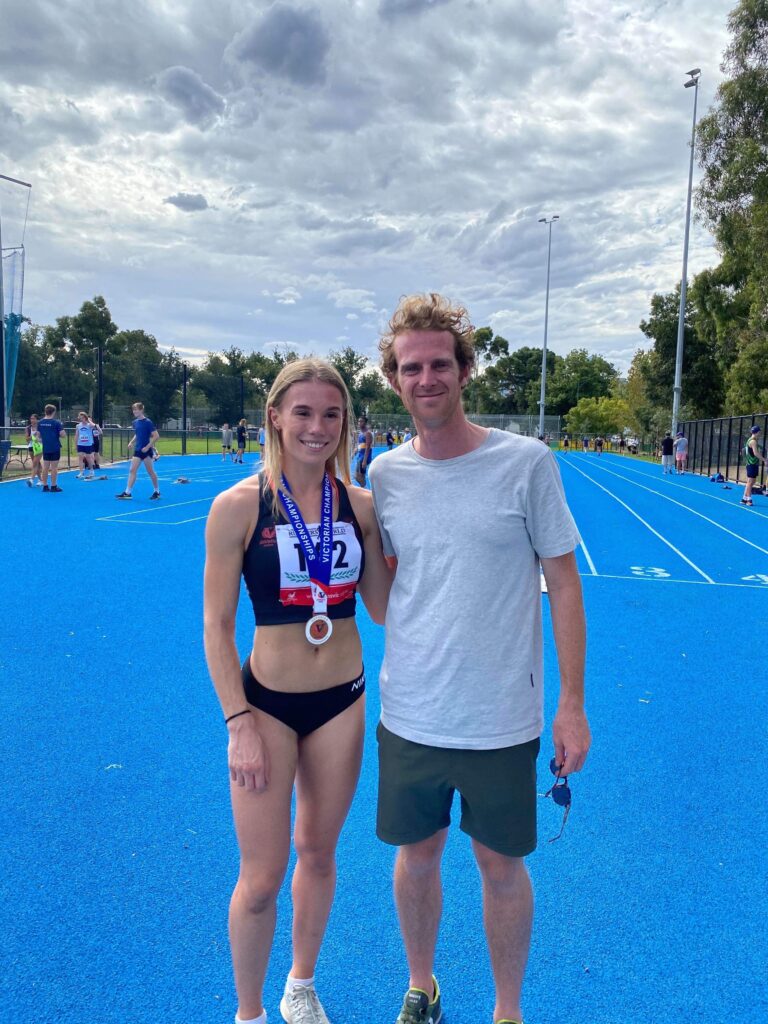 Grace Goldsworthy, running up an age, won Bronze in the Open 400m with a PB and new club record of 54.79s, matching it with a former world championships representative. Fellow Knight training partners also starred in the one lap event with Brodie Hicks taking home the U18 Gold and Olivia Yacono producing a strong run for 4th in the U20s. Over in the field, Eleanor Mcfarlane soared to win the U20 High Jump with a performance of 1.63m. There were also great results from Bridgette Neideck (100m), Natasha Wood (100m), Matt Mckenna (400m), Chris Sutton (400m) and Summer Captain, Monica Clarke (400m) who ran two PBs in two days.
Our para athletes took the competition by storm with a big run by Erin Garbler, winning the Open 100m in a windy PB of 16.14s! Sharing the podium with her was Sophie Hughes (2nd) and Chelsea Haag-Witherden (3rd), with Chelsea also taking Gold in the Discuss and Shot Put. We had some multi-event talent on display with the U20 Para competition being dominated by Annabelle Colman and Clara Campillos who both picked up medals in the 100m, 400m and 1500m. Similarly, Cameron Marshal won medals in the 400m, 1500m and Shot Put in the U20 Men's. In the Open Para competition, Harry Mezger won Gold in the 1500m and came 2nd in the 400m along with Carlo Manolitsas who finished 3rd. More highlights include Georgia Powning finishing 3rd in the Open 400m and Nelson Grey picking up Bronze in the Open Shot Put.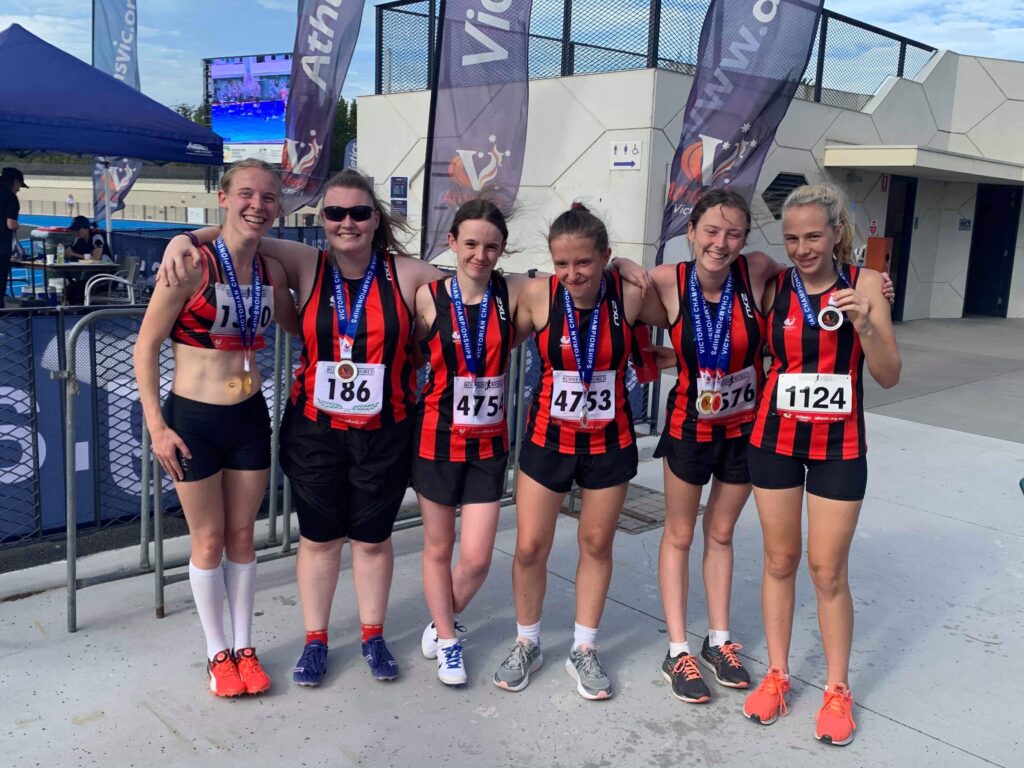 Furthermore, it was great to see many up and coming schoolboys representing OXAC with Ned Podger-Devine (U16 Shotput – 4th), Josh Augustinus (U16 1500m), Ben Sherman (U18 1500m – 7th) and Angus Dalton (U20 1500m – 5th).
Thank you to everyone who volunteered, supported or coached over the weekend and congratulations to everyone who competed!
Also of note: In Adelaide, Matt Clarke took out the SA State Championship gold in the 1500m in a time of 3:48.
Full results available here: https://www.athsvic.resultshub.com.au/results.html?season=2019&series=champs&round=5