10 October 2021
Ongoing lockdowns and the cancellation of sporting events might have been enough to dampen the spirits of even the keenest runners across Melbourne, especially when the Melbourne Marathon Festival was recently postponed from its scheduled slot on the 10th of October. Despite this, OXAC athletes across the city continued pounding the pavement and working towards their goals in their allowed exercise time, culminating in a fantastic substitute COVID-safe event held in Richmond on Sunday. Racing highlights were aplenty, but even more importantly, the great spirit of the 'family club' was truly on show.
In the marathon event, Aidan Jackson and adopted OXAC athlete Dan O'Regan devised a course starting and finishing with 6.3km laps of Richmond Boulevard, with a stretch of almost 20km along the Yarra River into the city and back filling out the remainder of the 42.2km course. The duo was ably supported by their program-writer and mentor Darren Templeton, who rode alongside them the entire way, as well as pacers Jason Paisley (first 30km), Miles Bergin (second 21.1km), Declan Jackson, Harrison Davis (both on bikes), Tristen Haines, and Simon Holt (all last 19km).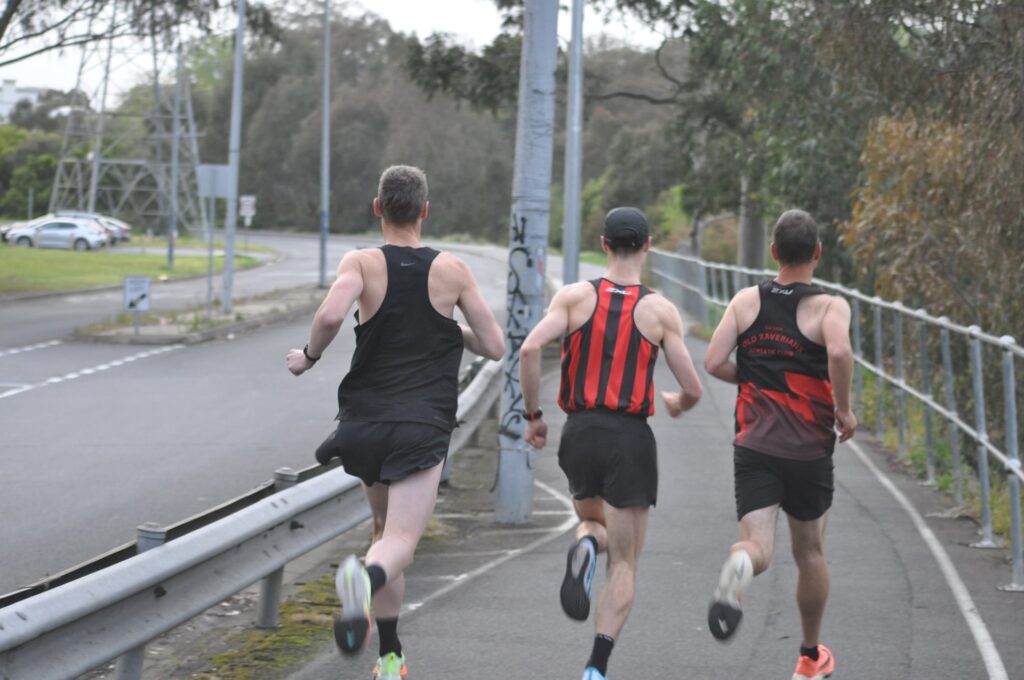 The support crew was on fire, with inspirational quotes, throwing of gels and drinks, and plenty of camaraderie out on course. Special mention must go to the supremely fit Miles Bergin, who completed a PB sub-80-minute half-marathon with ease and looks in great shape for the full marathon in December. The two marathoners both ran over 7-minute PBs, finishing in 2:42:48 (Aidan) and 2:46:10 (Dan).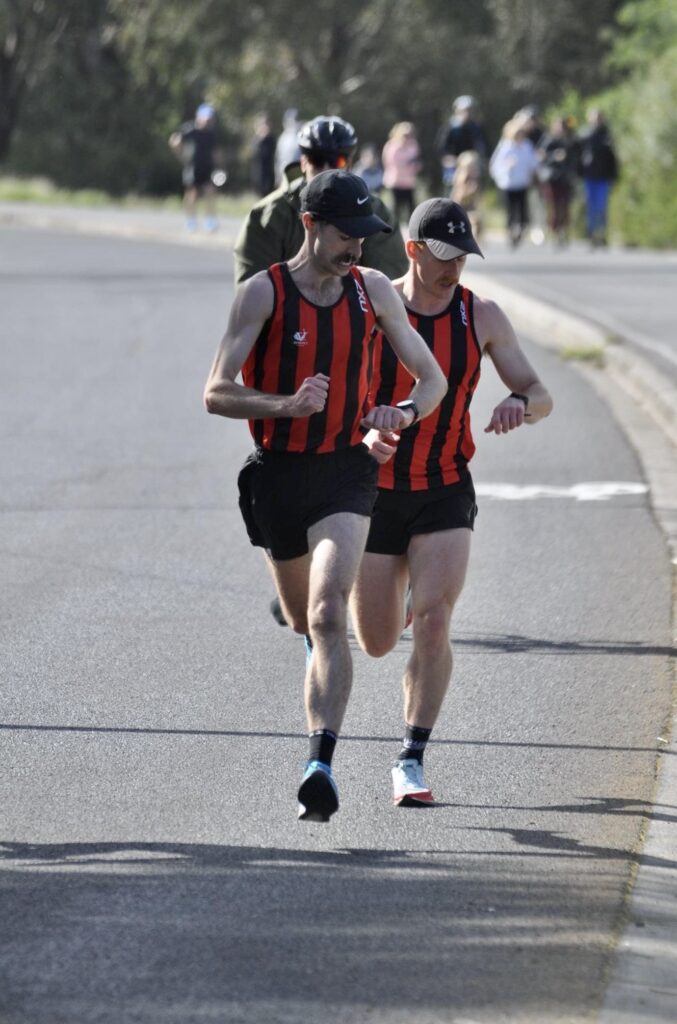 An even bigger crew took on the half-marathon, with speedster Pete Chappell heading the charge and finishing with a huge PB (76:47). Ant Meek ran a supremely quick sub-75 minute half (74:20) and also looks to be peaking very well for December. Pete was well supported by the ever-fit and ever-smiling Ben Haseler who also ran a PB (74:50), Aidan Biggar who ran the first 10km in a massive PB (35:02), and bike support Max Chappell who was commended for his booming vocals to those blocking the track for the athletes.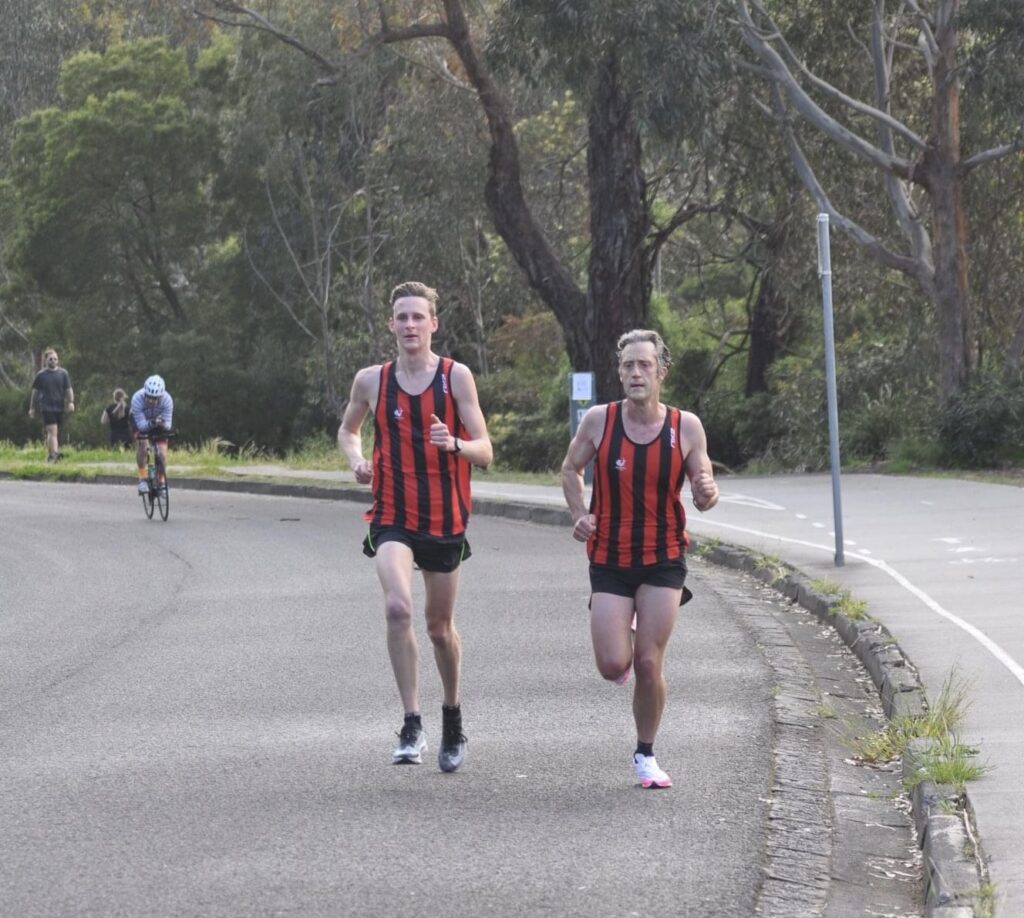 There were many other excellent results in the half-marathon on the day; Lorenzo Tarzia (95:57) and Gus McClure (99:11) both ran great races for their PB, whilst Dave Martini (86:38), Steve McDonald (92:44), Joe Berlangieri (109:23), Pierre Guillon (111:25) and Sergio Tarzia (114:34) enjoyed the hit-out with smiles on their faces.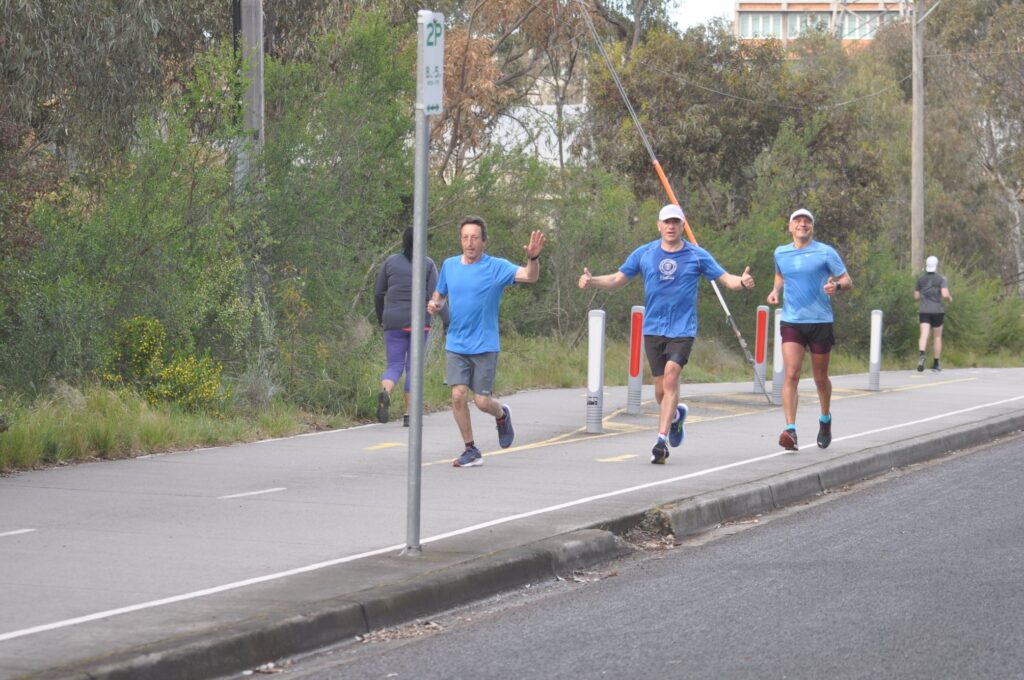 In the 10km event, we saw the extent of OXAC's depth, with Jules Fleurus (39:33), Briony Shaw (41:15), Sue Hinckfuss (45:27) and Anthony Gasparini (46:10) all racing or pacing their way through a very solid run on the day. Sometimes the smart decision is to listen to your body and revise the plan and Jeremy Spradbery did just that, turning his planned half-marathon into a nice solid 10km (43:20).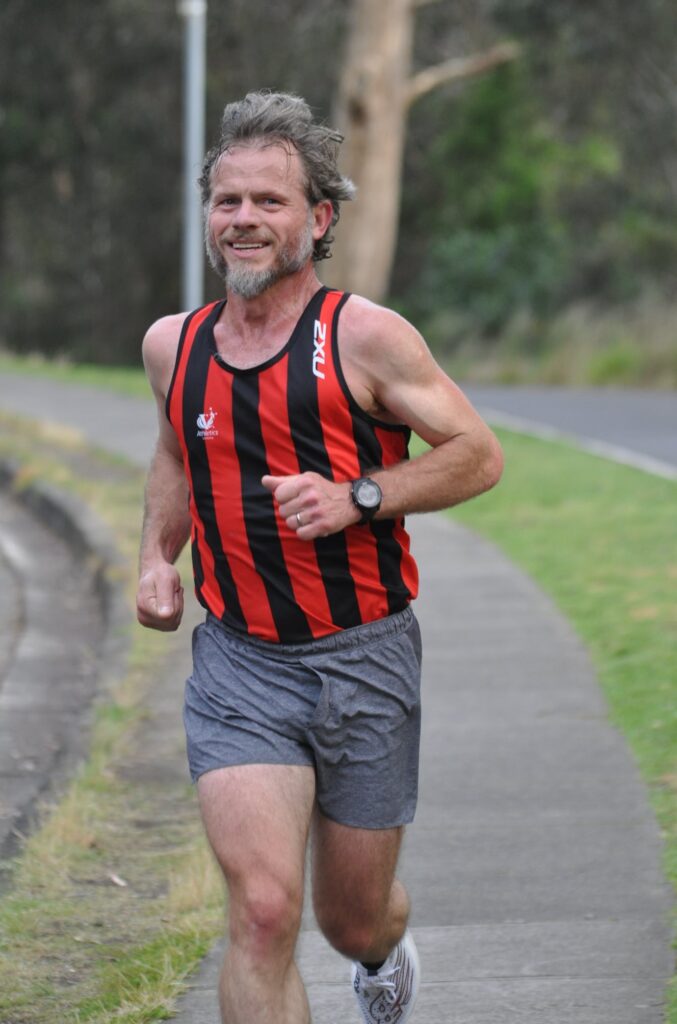 Last but not least, Pats Goncalves (33:07) ran a great 5km for a PB time, ably paced by Lucy Permezel (33:11), with both of them smiling the whole way through and reminding us that running is about enjoyment as much as it is about achievement.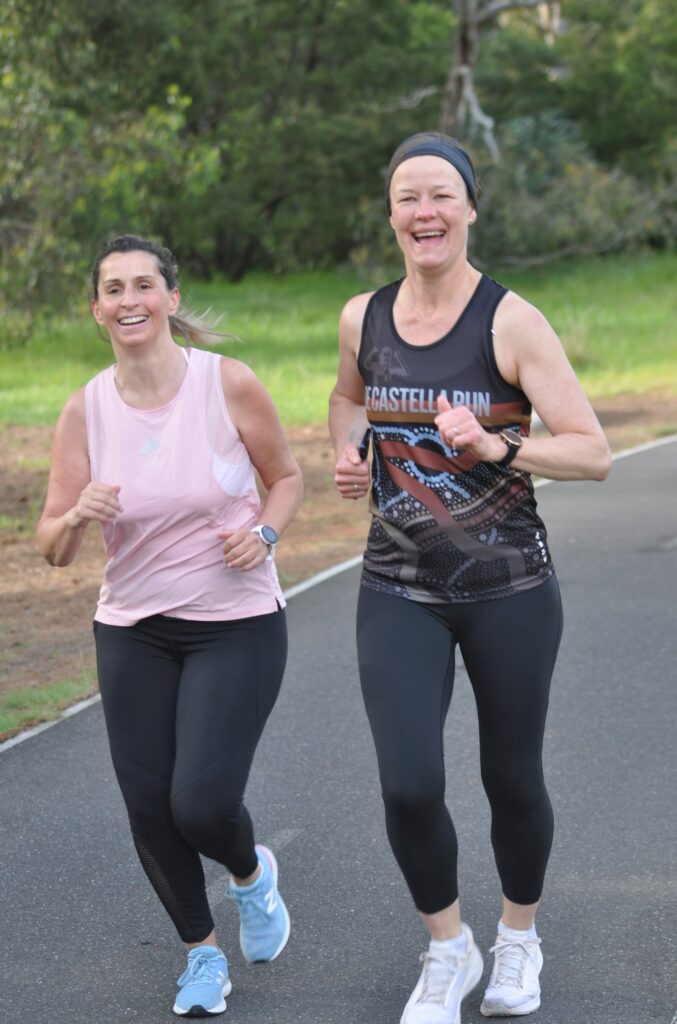 Special mention also to Tim Agius who did his 10km hit out on the Saturday, helping out a mate doing a marathon, and he was rewarded for his kindness with a massive PB and his first sub 40min 10k (39:55)!
Whilst the performances on the track were to be commended, it was off the track that the OXAC spirit really shone, with masked supporters lining the track whilst cheering on the athletes. OXAC family members Neda Jamshidi, Shannon Cole, Margaret Fitzgerald, Pete England, Monica Clarke and many more were out jogging or walking along the track, adding their voice and ensuring the athletes felt extremely well supported on course. It really was a family affair, with multiple members from the Jacksons, Chappells, Meeks (3 generations!), Coles, Tarzias, Guillon/Fleurus, Spradbery/Permezel and many more family groups that make up our greater OXAC family.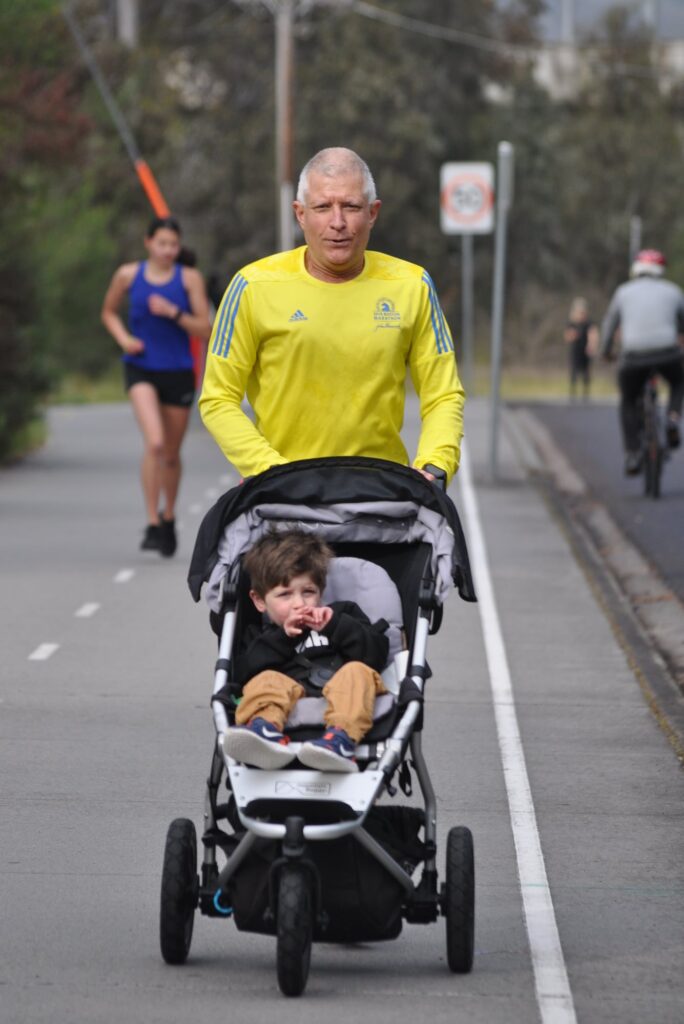 A special thanks must go to our ever-passionate coach, Anthony De Castella, who caught wind of a few athletes still wanting to run on the original Melbourne Marathon date and ran with it – so to speak. His organisation and enthusiasm for the club and for running, as well as for each and every athlete wearing the red & black no matter their ability or goal, is unparalleled, and he is one of the reasons this club is so strong. Thank you as always Deeks – you help us to get the best out of ourselves and enjoy the process as we do it!
In all, it was a fantastic day not only of athletes achieving fantastic results, but of a club and community spirit that we have all missed. We are all very lucky to be a part of the OXAC community, and on track, early signs are certainly good for a return to competition in Winter 2022. As we now look towards summer, we wish the best for our summer track & field athletes, and also to those running in the new Melbourne Marathon event on 11-12 December – we're all right behind you. Go Xavs!
Aidan Jackson
OXAC Winter Captain