By Pablo Campillos
A spectacular Spring morning presented itself to the 30-odd participants and spectators enjoying the leafy and shaded surrounds of The Tan. After departing the Birdwood Avenue meet point for their respective warmups, the Canter runners assembled at The Pillars of Wisdom at 8:30am for their handicap starts.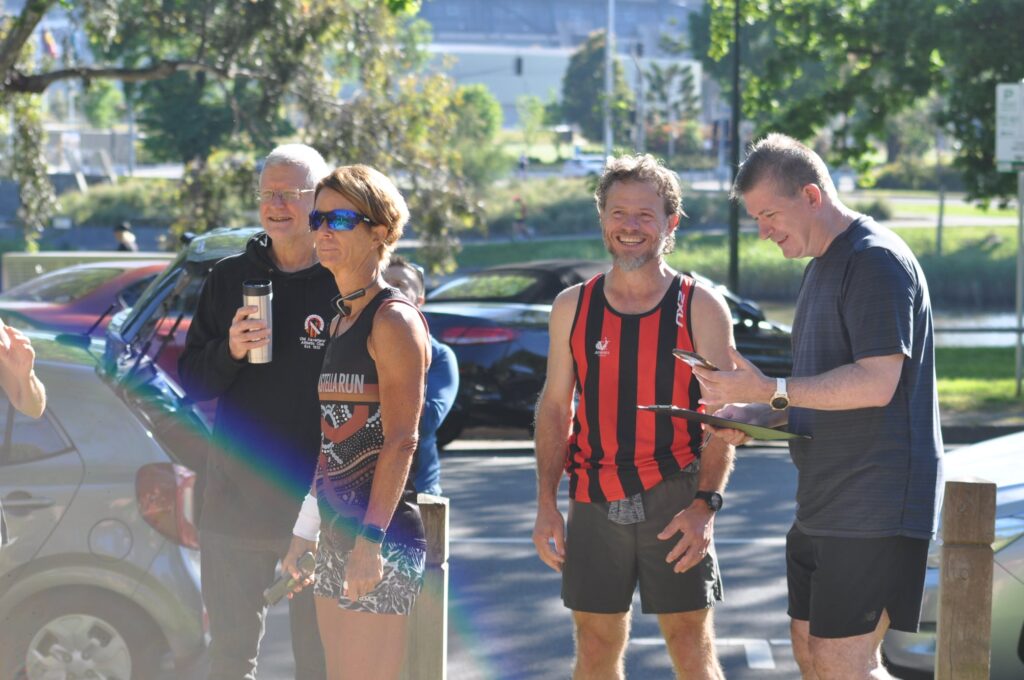 Whether it was the Spring day warmth that melted Deek's traditional harsh handicapping, or perhaps the Covid hiatus that clouded the forecast performance for many runners, half the field beat Deeks' predicted times for their Tan lap. Only Ant Meek, recording a very speedy 12:45 (3rd fastest male), performed exactly as handicapped. Other close margins included the ever-fast Ben Haseler (2nd fastest male, +2 secs off predicted time), as well as the ever-improving Montana Whitely (recording a PB, -1 sec off predicted time).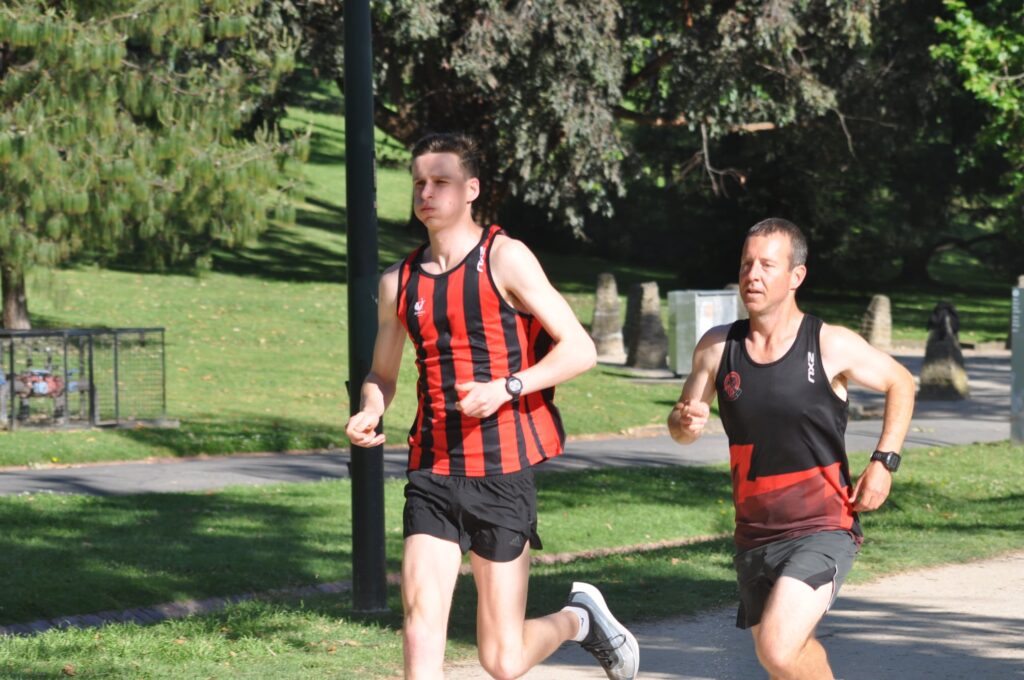 Youth and a solid return from injury captured the key handicap results. Young Harry Cole trounced his PB by just shy of a minute to be first across the line.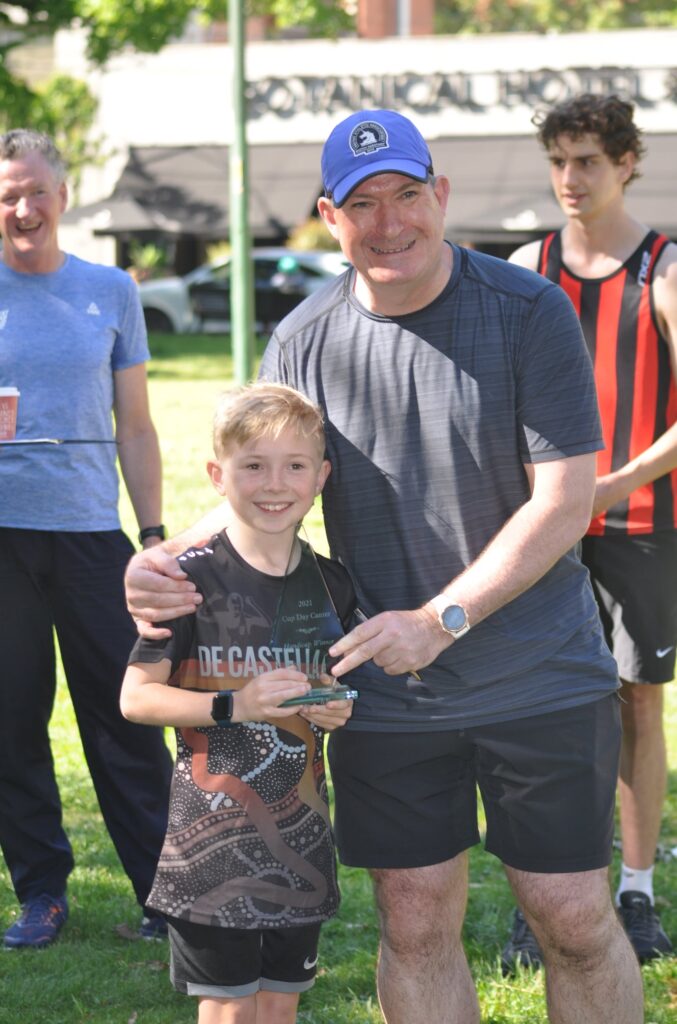 Harry pipped the fastest female, Annabelle Colman, whose amazing trajectory saw her also establish a substantial Tan PB in at 14:32. Harry's proud mum, Shannon Cole, coming back from injury, smashed predictions by over half a minute to come in third in the handicap stakes.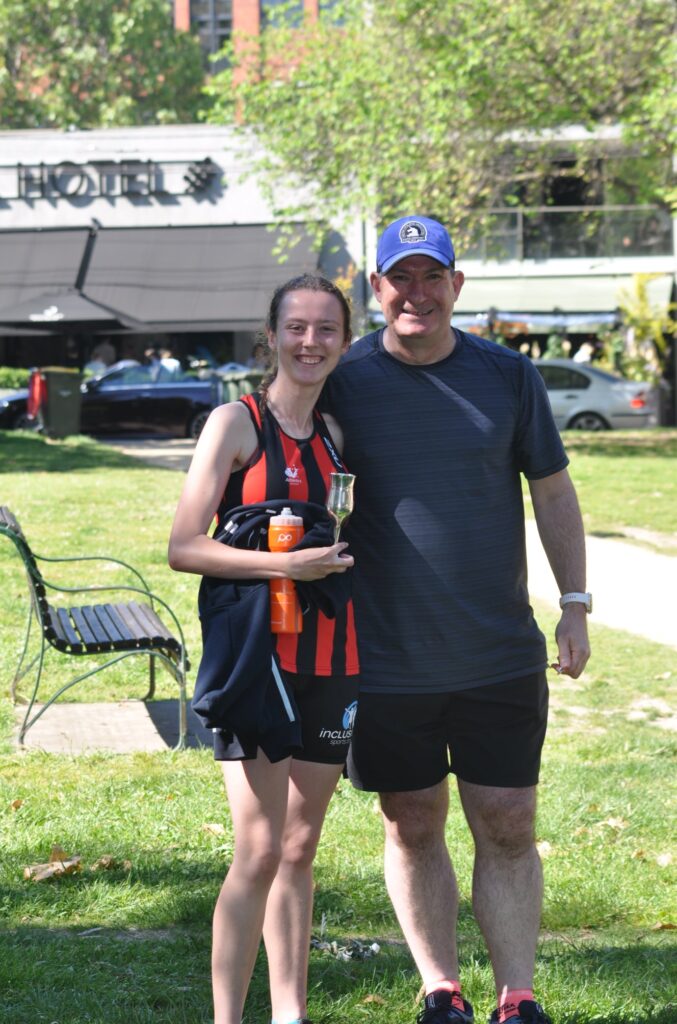 Quality also came to the fore with Jason Paisely recording a 12:25 as fastest male, with Katie Seibold proving her experience with a performance that saw her finish as 2nd fastest female on the day, followed by Annie Martin in 3rd.
With sixteen (16) PBs recorded on the day, there were a multitude of outstanding performances, notably Gus McClure, Jonah Gannon, Carlo Manolitsas, and Harry Mezger going from strength to strength and showing they can really run, together with Pats Gonçalves, Millie Hinckfuss and Claire Miller all smashing their previous bests and underlining that there'll be many more PBs to come.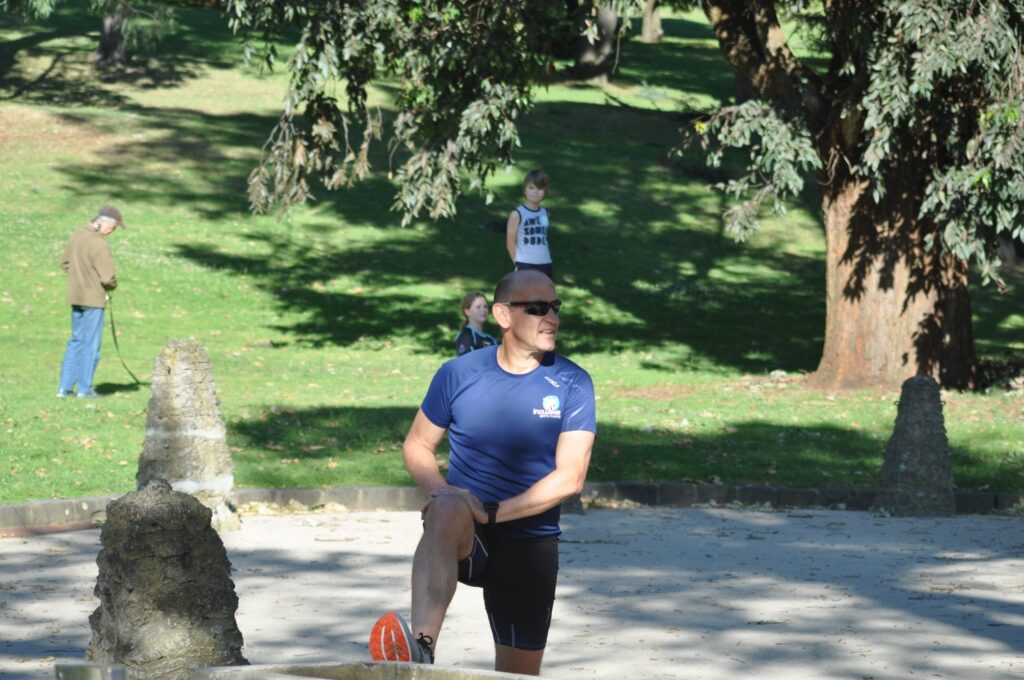 Pablo Campillos
Full results thanks to Anthony here: