OXAC Athletes, inspired by brilliant Olympic performances, have been making the most of the recent lockdowns in Melbourne.
Whilst we're all missing the 'group effect' of training and the toughness and camaraderie of racing, it cannot be said that OXAC athletes have been falling behind on their fitness and training goals.
Recently, two OXAC athletes shone on the world stage for Australia in Tokyo. Matt Clarke, who had a valiant and tortuous fight to qualify in the lead up to the Olympics, competed in the 3000m steeplechase event in his first Olympic appearance. In a tough race, Clarkey put his body on the line and we're sure he'll be back for more. Fellow OXAC athlete Dave McNeill took to the track for the 5000m in what was his third Olympics – an incredible feat. After being drawn in Heat 1 (a tough ask, not knowing what time would be needed to qualify), Dave was right up with the best of them, including in an awe-inspiring last lap, but just missed out on going through to the final. Well done to both athletes – we're so proud of you.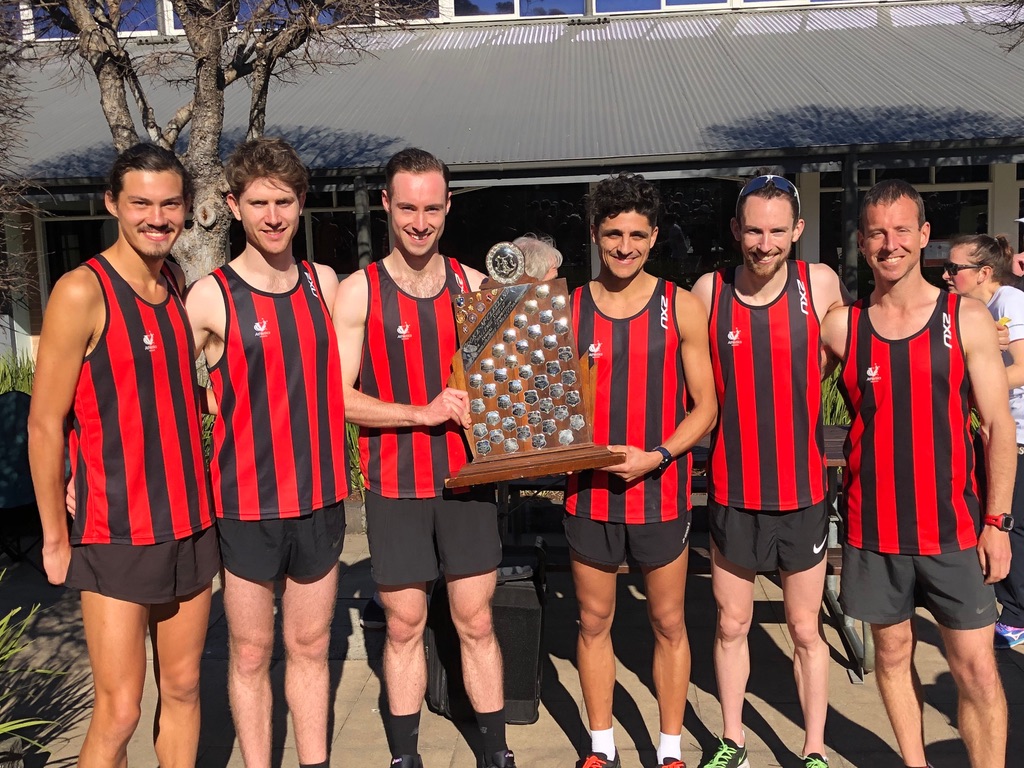 Back in Melbourne, many inspired OXAC athletes have been getting out and pounding the pavement in their 5km zones, keeping in touch with other athletes through social media. OXAC's Strava page is a great way for athletes to link up with other members of the club and follow their training – if you are on Strava and haven't joined yet, get involved!
Just before lockdown, we were lucky enough to get a 5km time trial in down at Olympic Park, with Coach Deeks putting together a great hitout. Ben Haseler, Miles Bergin, Dave Martini and Tim McNeill all got out onto the track for a high heart rate time trial, with some great extra fitness no doubt coming out of the run.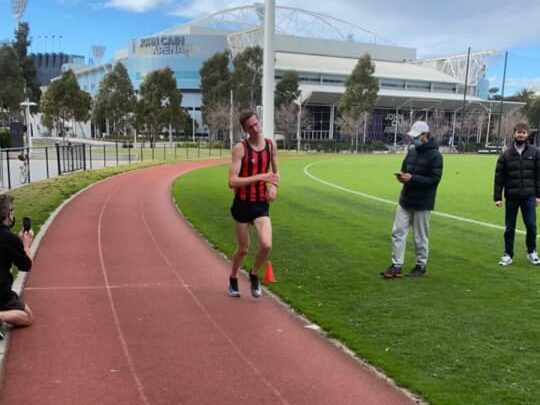 The OXAC Strava group reveals a huge amount of training still being done in lockdown, with Ben, Miles and Jeremy Spradbery regularly topping the weekly distance leaderboard with over 100km/week. Charlotte Hoskins has also been training the house down, averaging more than one run a day! Charlotte, we're sad we didn't get to see you race one final time in 2021 before going over to the US for college, but all the best and we're looking forward to seeing you back in red & black!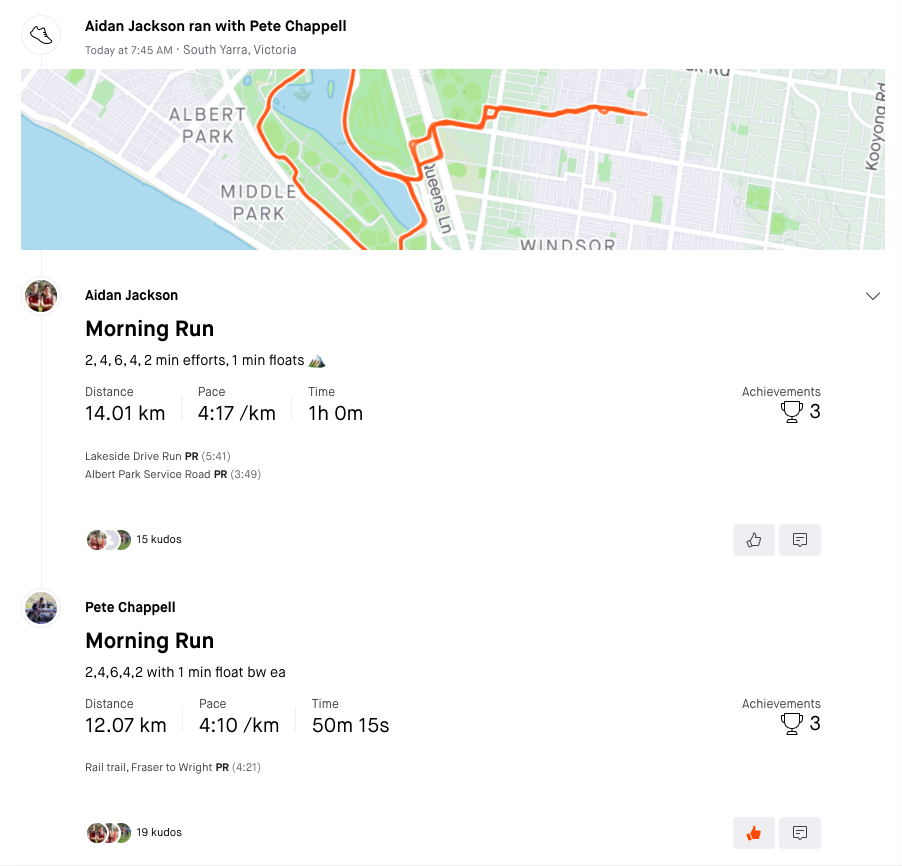 It's been great to see some households or mates pair up for some runs as well, with the Whiteleys (Dean and Montana), Meeks (Ant and Bob – yes, really), Pierre Guillon and Joe Berlangieri, and Tristen Haines and Captain Holty all able to share a radius and a run. The OXAC spirit lives on through these running partnerships. We're also really grateful to Coach Deeks for continuing to inspire us on and send through sessions for us to do during lockdown – that kind of spirit is keeping us all going strong!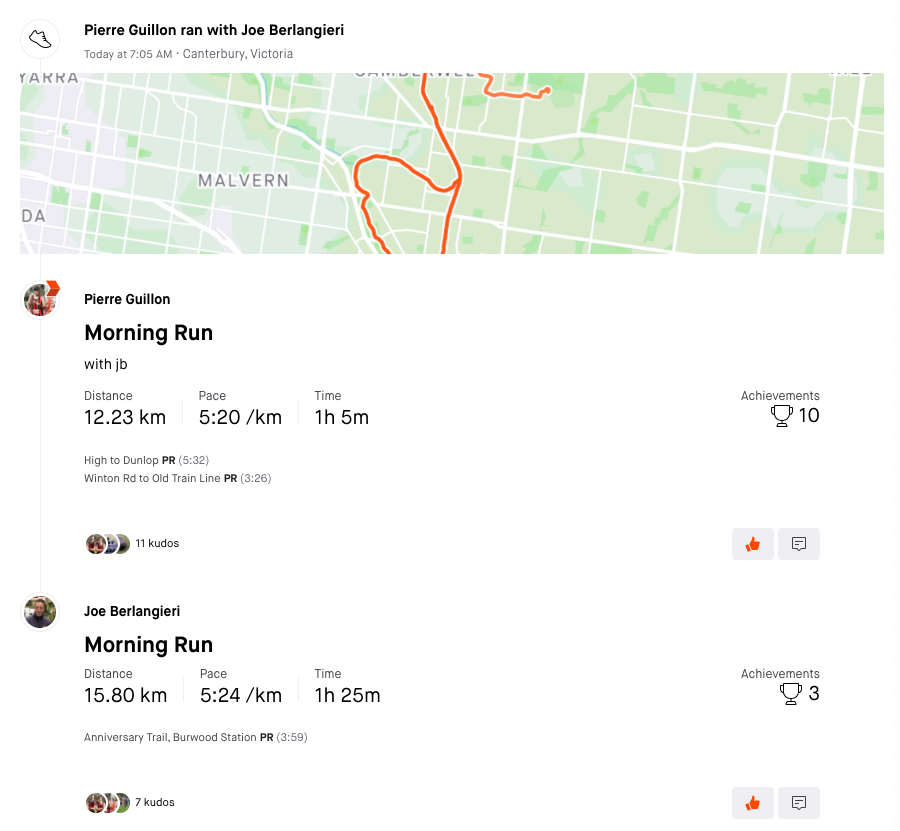 Georgina Ryan, Neda Jamshidi, Aidan Biggar and Nik Matthews have also been keeping the training up in lockdown, which is great to see. Just as running has been a good tonic for those omnipresent Zoom meetings, so too has cross training on the bike, with Harry Mezger and Bruce Davie both taking to the roads for some lower impact training.
At the end of the day, running (and exercise in general) is meant to be promoting an active lifestyle, keeping you both physically and mentally fit. The most important thing is just to get out there and enjoy it! Go Xavs.
OXAC Winter Captain