APSOC Brighton-By-The-Sea
One of the smaller, but by no means less impressive, APSOC races was run and won at Brighton over the weekend, with a great crew of Old Xavs athletes taking part. The Brighton-By-The-Sea event, run by Old Brighton Grammar, was a time-after-go handicap race consisting of a tough 9km course out and back from Green Point, finishing with a gruelling 800m on the sand! It sure was picturesque for any runners who had time or energy to stop and enjoy the sights.
The last two runners to head off were also OXAC's quickest runners, with Angus Dalton (30:41) and Aidan Jackson (32:28) finishing 1st and 2nd in the scratch race respectively. It was great to see triathlete John Charles (34:15) return to OXAC for another year, as well as young guns Adam Schlicht (35:12) and Harry Mezger (36:45) not far behind.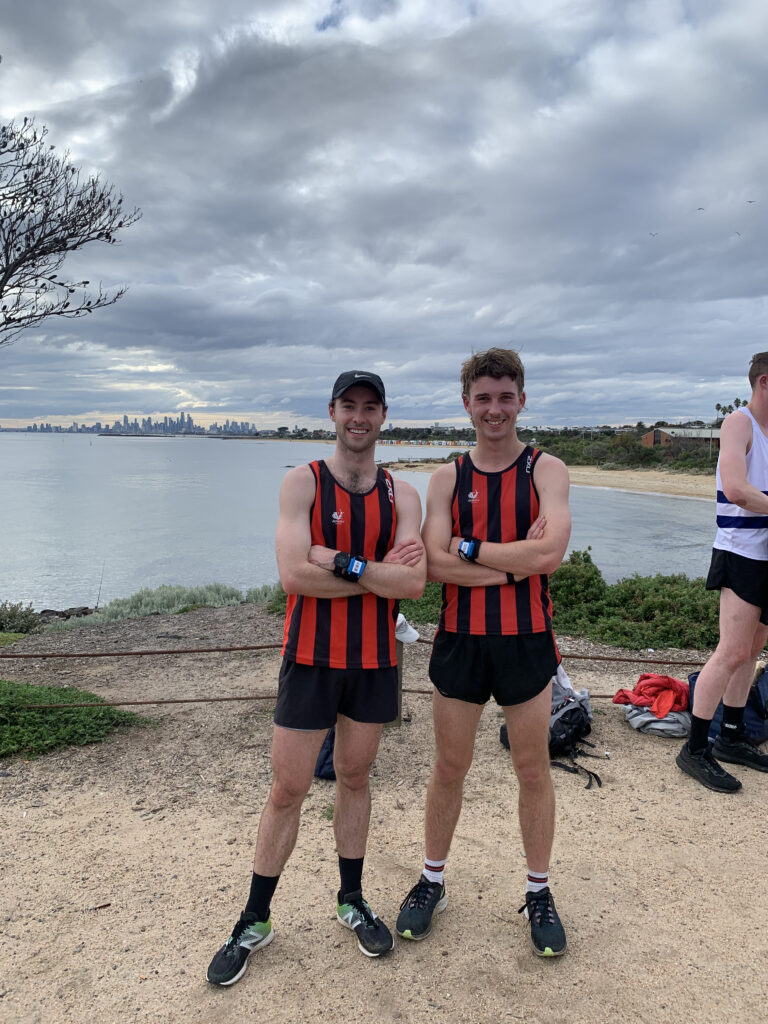 Club stalwart, father figure, and BEP creator Bob Meek (43:01) was back in the fray, while Jonah Gannon (44:14) also ran superbly to be OXAC's top placed athlete in the handicap race. Julie Pearsons (43:46) ran her heart out with a smile on her face, for her longest run back post baby!
It was great to see so many families out there on the day, emphasising the OXAC family that we are both figuratively and literally! Well done to Richard Dickmann (48:20), Margaret (44:50) and Sophie Fitzgerald (46:44); Montana (48:57) and Dean Whiteley (48:39); and Clara (46:19) and Pablo Campillos (37:08). Full results including all 23 OXAC runners on the day available here.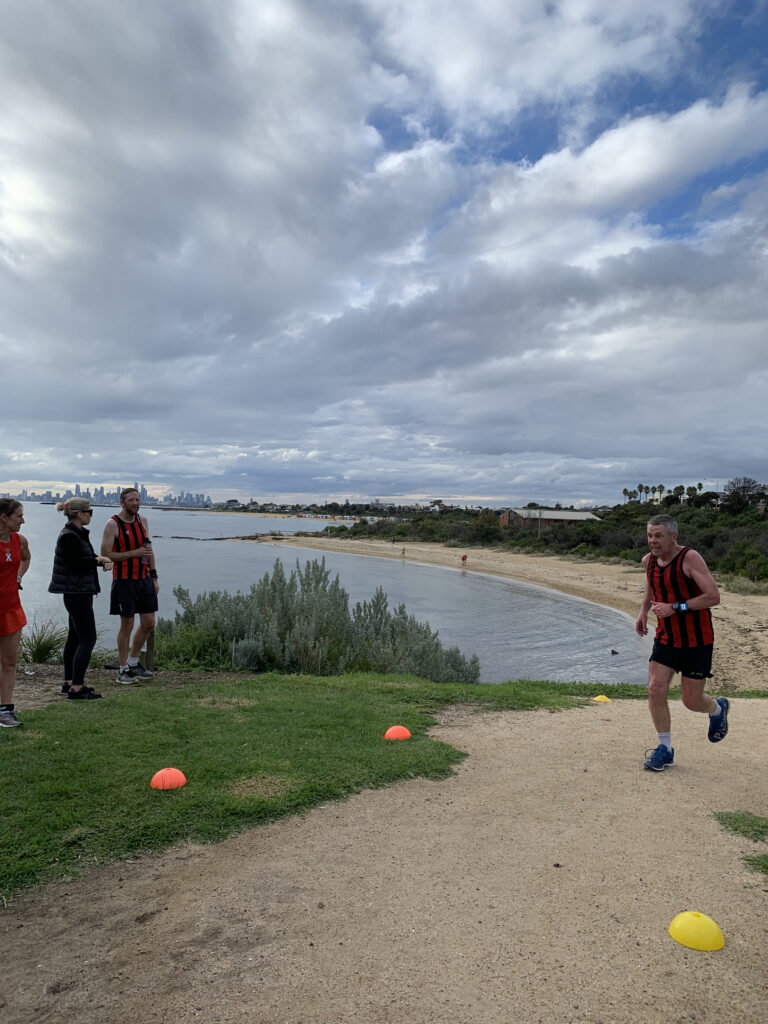 Next week we gear up for the APSOC Ken Orchard 10km race around Albert Park Lake, and in less than 3 weeks the all-important APSOC Premiership Event of the Dyson Relay at the Tan, on May 29!
The BEPs are back again this week, like their creator:
10: to all our OXAC first-time runners! Congratulations on your first APSOC race in the red & black and we can't wait for many more! Well done Adam Schlicht, Annabelle Colman, and Clara Campillos!
5: to the aforementioned family members for making the OXAC family part of their family – Richard, Margaret, Sophie, Montana, Dean, Clara, and Pablo.
3: to BEP creator Bob Meek for running despite being under the weather – great dedication to the Club.
1: to Angus Dalton for doing up his shoelaces.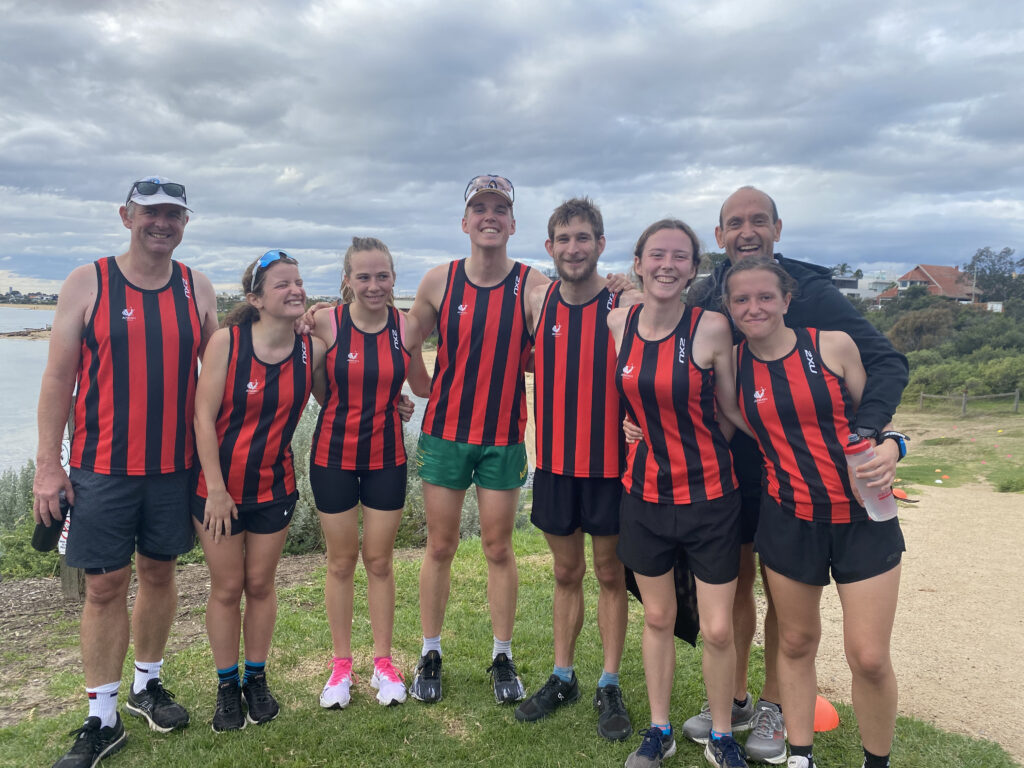 Aidan Jackson
OXAC Men's Captain