The season rolls on! Saturday brought with it sunshine, unseasonable May heat, and the first Athletics Victoria event for the season in the XC Relays at Jells Park. Old Xavs were back in competition, with our Women maintaining their spot in the Premier division, whilst the top Men's team had slipped to Div 3 after last season, with a second team in Div 4. Both teams were eager to produce the goods to maintain their spot, and make up lost ground, respectively. A slightly new course saw even more hills in the tough 3km loop on grass, which each of the 5 runners in each team completed twice for a total of 6km per leg.
The Women's team faced tough competition in Div 1 and took it right up to the other teams. Young gun Charlotte Hoskins led the team out in 23:47, before passing to summer specialists Monica Clarke (26:45) and Emme Richardson (27:01) – it's great to see our summer athletes giving the longer distances a go! Captain Hannah Cossins then ran a very handy 25:30 for the 4th leg, before passing to Christy Bonstelle who brought it home in 31:12. The team finished up 9 out of 10 teams, a solid performance but with some work to do!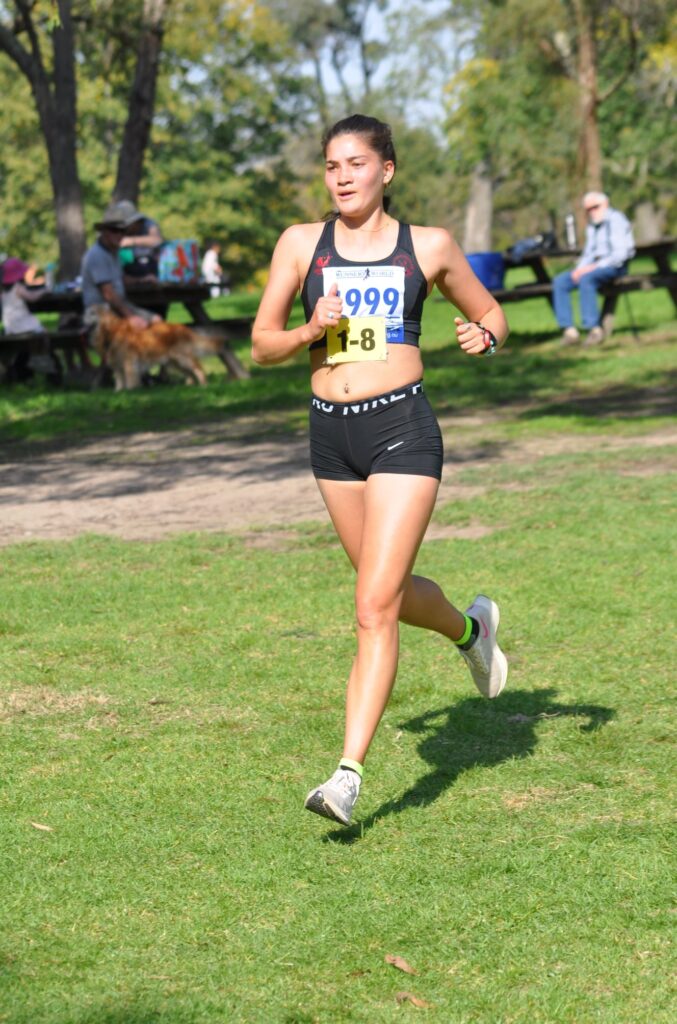 In the Men's competition, it was great to see so many young runners out there, all former schoolboy runners at Xavier now pulling on the singlet for OXAC. The future looks bright! Our Div. 3 team raced superbly to finish 3rd out of 15 teams in the division. A fast start from Ben Haseler (21:36) allowed the two Aidans (Jackson, 20:54 and Biggar, 21:48) to then consolidate the team's position in the 2nd and 3rd legs. Josh Macken battled hard for his 24:20 before another young gun in Angus Dalton brought the team home in 20:04 despite stopping to tie his shoelaces twice!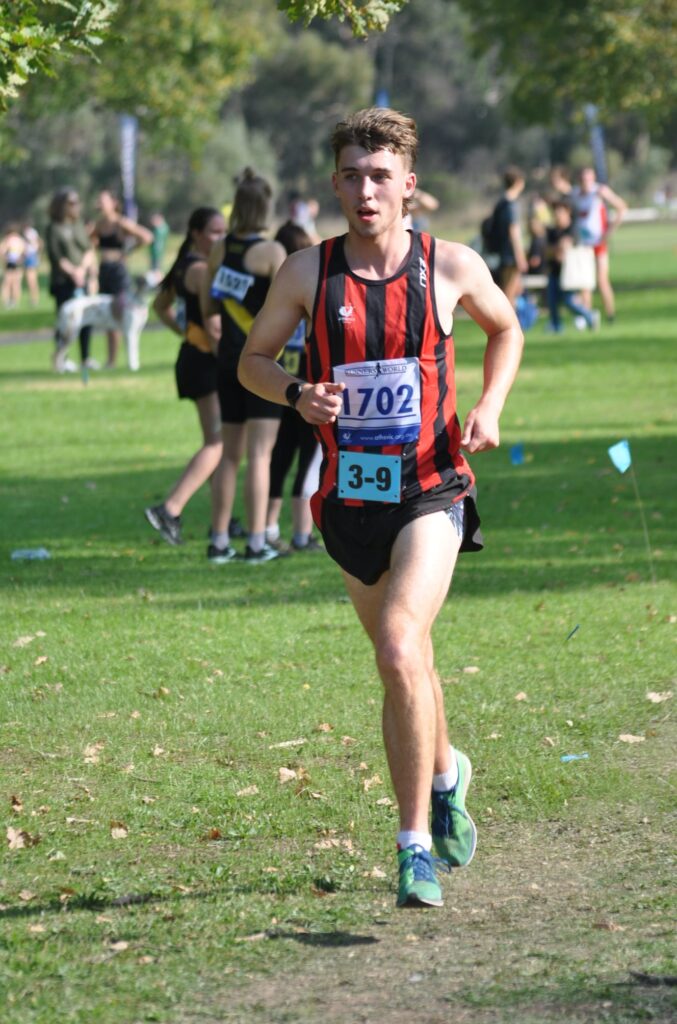 In Div. 4, OXAC had more solid runs, highlighting the depth of the team. Alex O'Callaghan started strongly in 29:30, before passing to Pierre Guillon who raced around in 26:30. The 3rd and 4th legs were then run in almost identical times, by Pablo Campillos (24:13) and Dave Martini (24:08) respectively. Another young former schoolboy star took the Div 4 team home, with Daniel Zinni (22:02) running a controlled race with a great sprint finish, the team finishing 9th of 13 teams overall. Full results can be found at the AV Results Hub.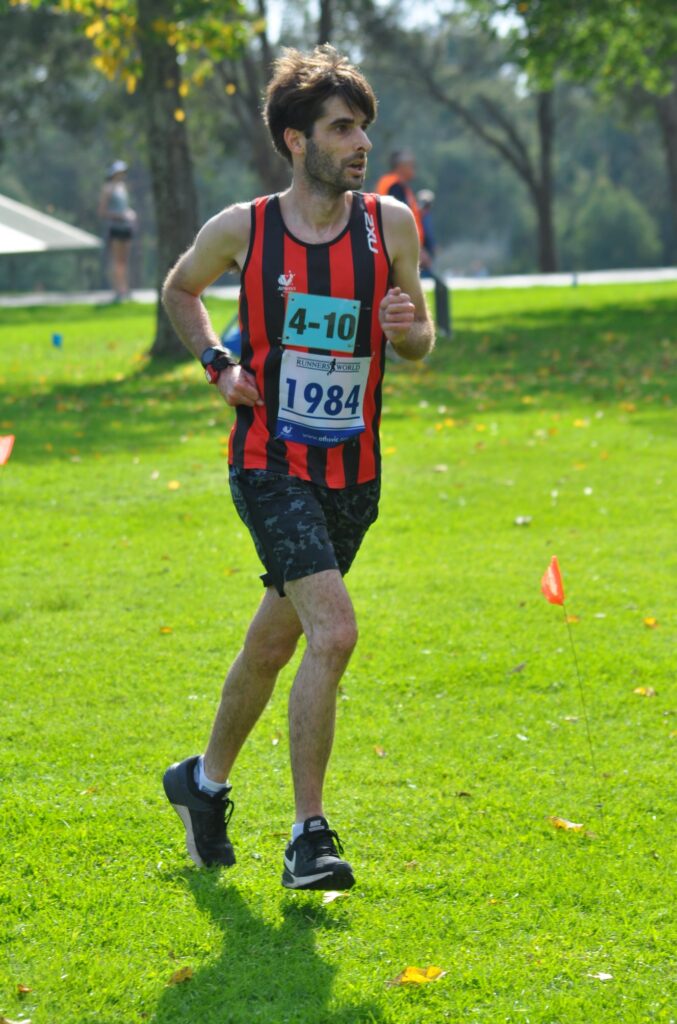 We also had the spiritual (and actual) leader of the Club race around the course, with Christopher Worsnop running a very solid 34:03 in the hot conditions. He tagged new OXAC recruit Claudia Haeger (32:52), who helped make up the non-scoring team. Claudia passed the baton onto an APS United runner who had been left wanting for a team, allowing this runner to get out onto the course for the day, in a great example of the collegiate spirit we have here at OXAC. Talking of collegiate spirit, we also were lucky to share a fantastic afternoon tea with our friends and neighbours at SKAAC – this author is very happy to see the afternoon teas make a return!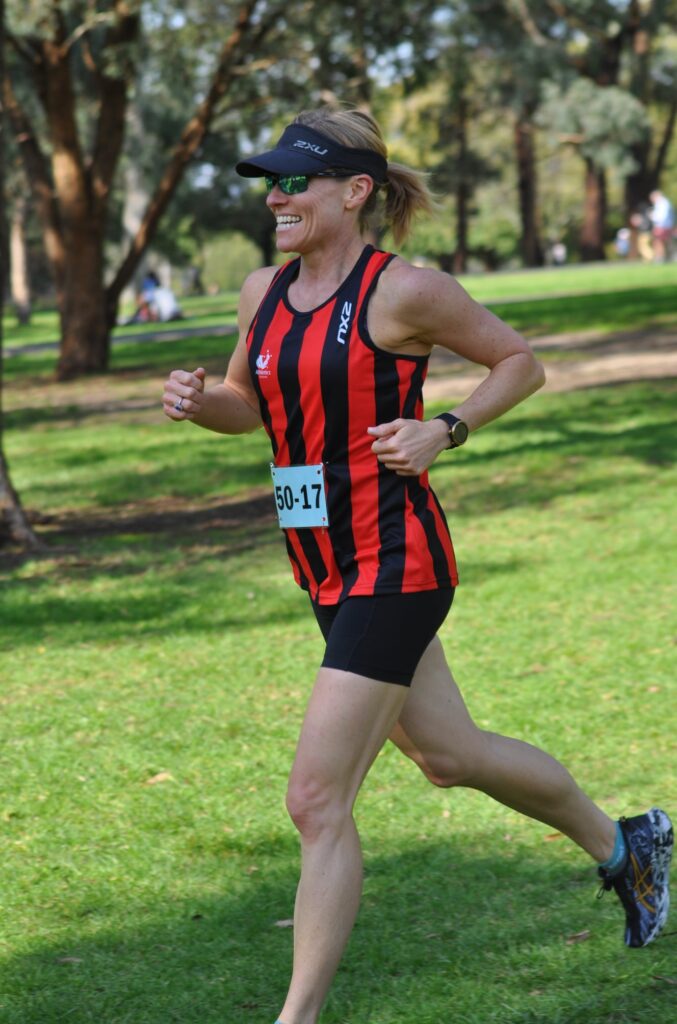 Despite their creator being missing for the weekend (how could you have a better offer than Jells Park Relays, Bob?), the BEP points live on, with points awarded this weekend to:
9: to Margaret Fitzgerald, for – as always – being the Mum of the Club; bringing and setting up the tent, picking up and dropping off the bibs and tags, making sure everyone was organised, and not even racing herself! Thank you, Margaret.
8: to our young gun male athletes – the future of the Club is in good hands! Well done to Ben Haseler, Aidan Jackson, Aidan Biggar, Josh Macken, Angus Dalton, and Daniel Zinni.
7: to Christy Bonstelle, who, despite not being at peak fitness and out of training, happily stepped into the Women's team to make sure they filled out 5 legs to be able to compete.
5: to Bruce Davie, for helping out the AV officials with marshalling during the course of the day – easier said than done!
3: to our summer athletes, Monica Clarke and Emme Richardson, for whom 6km is no doubt a very long run, but for showing up and running their hearts out nonetheless.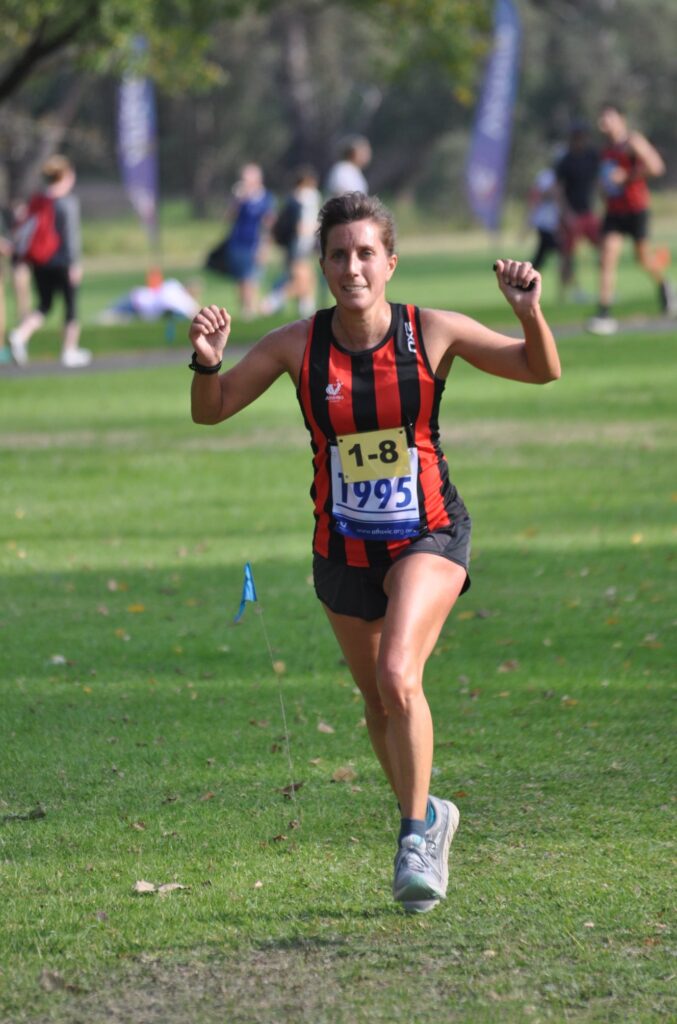 Aidan Jackson
OXAC Men's Captain