Athletics Victoria Cross Country State Championships
Bundoora Park, July 23rd
With the weather leading up to AV's State XCR Championships full of cold yet sunny and clear days, expectations for a solid Bundoora Park surface were high. However, as competition day dawned, persistent overnight rain that didn't let up until late afternoon greeted our OXAC competitors. Yet it seems the drenching could not dim our team's youthful enthusiasm, nor deter the race cunning of our most experienced veterans.
Our earliest starters kicked off at 10am with the Girls U17, U20 and Women Open Para 3km cross country participants racing together. School-based Old Xaverians were required to enter via their school, and so a mix of jersey colours were in evidence. However, the OXAC spirit (and training regime!) shone through with some stellar results.
Lexi Guiney (Genazzano, 16:59), in her first State Champs, won Gold for the U17 girls competition. With the U20 girls, it was an OXAC clean sweep, with Annabelle Colman (Rossbourne, 11:28) setting a cracking pace to win her second State XCR Championship Gold, followed by Clara Campillos (Rossbourne, 14:30) who ran a PB to score the Silver, together with Amelie Lague (Ashwood, 16:17) closing it out for the Bronze medal.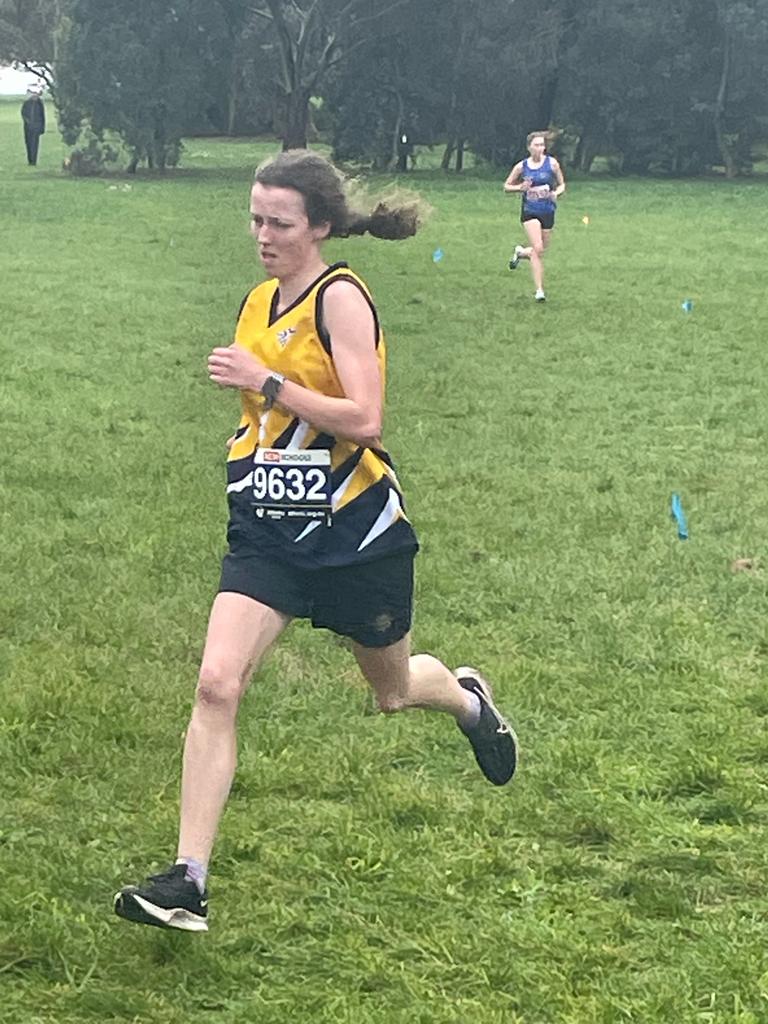 In the Women's Open Para competition, Georgia Powning (12:17) streaked home for the Gold medal, with Montana Whiteley (14:22) not far behind to collect the Bronze.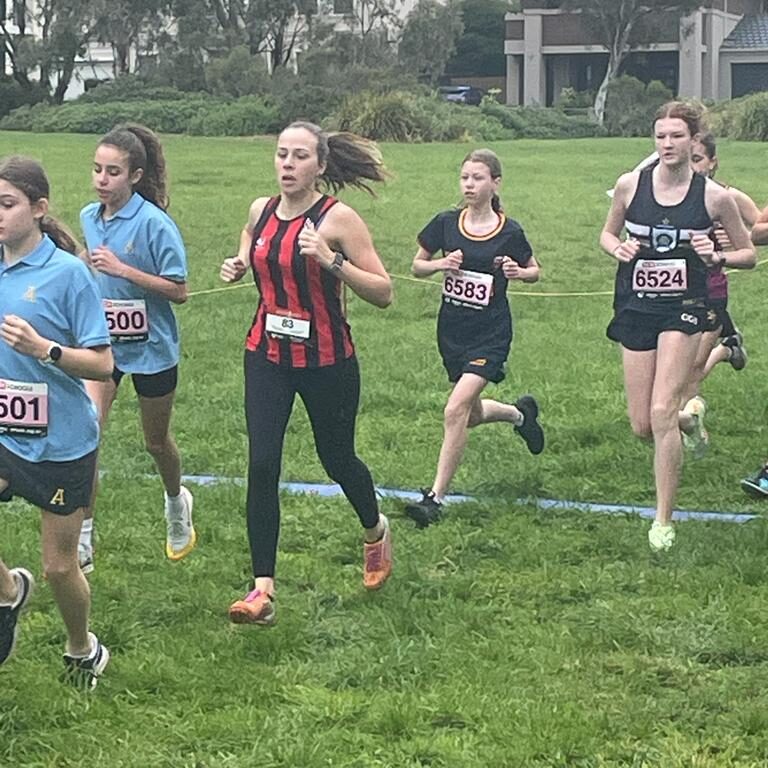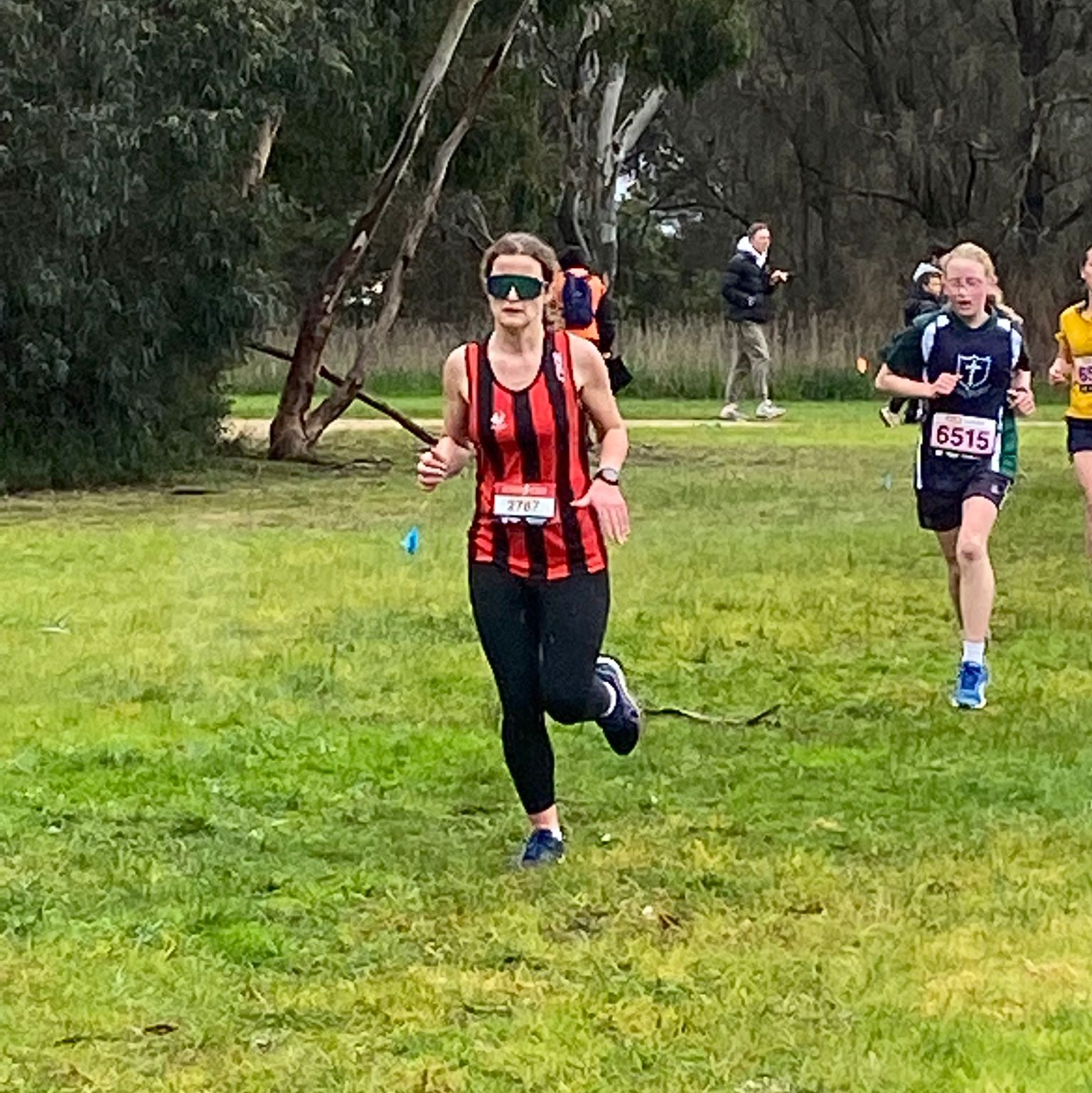 Soon after the girls, the Boys U17 and Men Open Para 3km races took place. Lochie Warren (Ashwood, 11:32) continues to shine this season, taking Gold in the boys U17 comp. Our red and black stripes cleaned up in the Men's para event, with Cameron Marshall (10:13) taking Gold, followed by Harry Mezger (11:01) for Silver, with Carlo Manolitsas (12:09) just pipping Nathan Broeren (12:34) for the Bronze.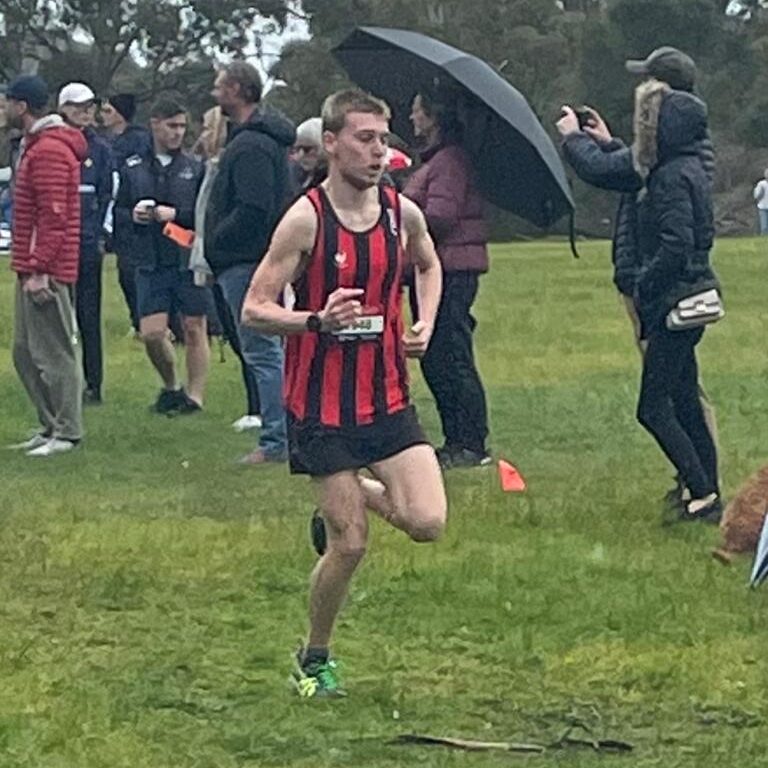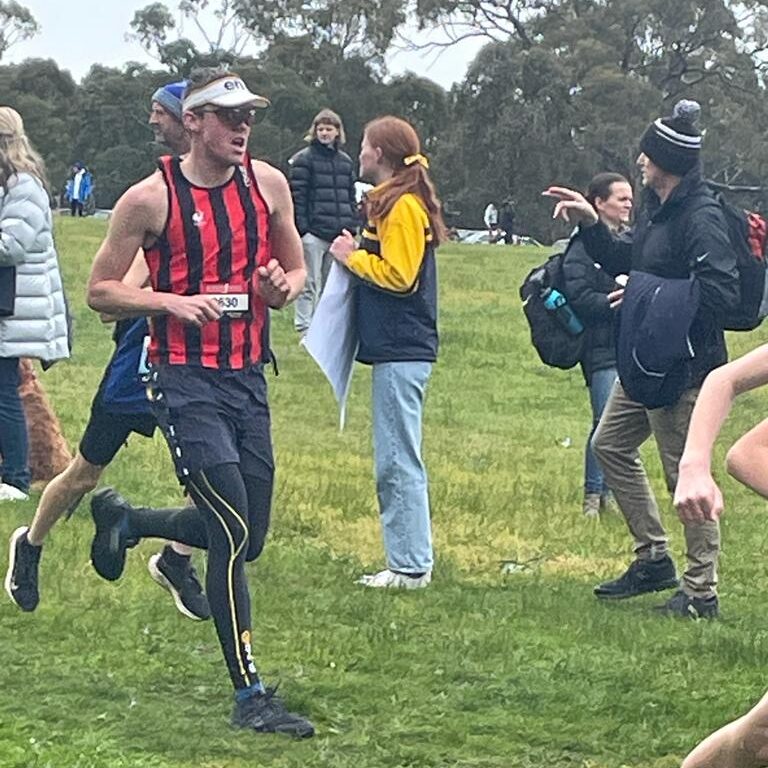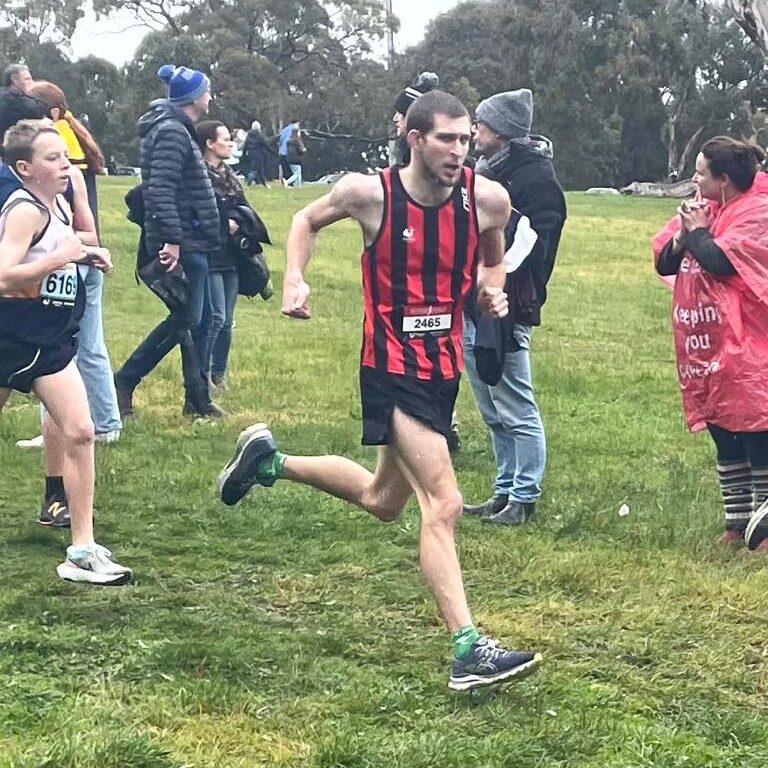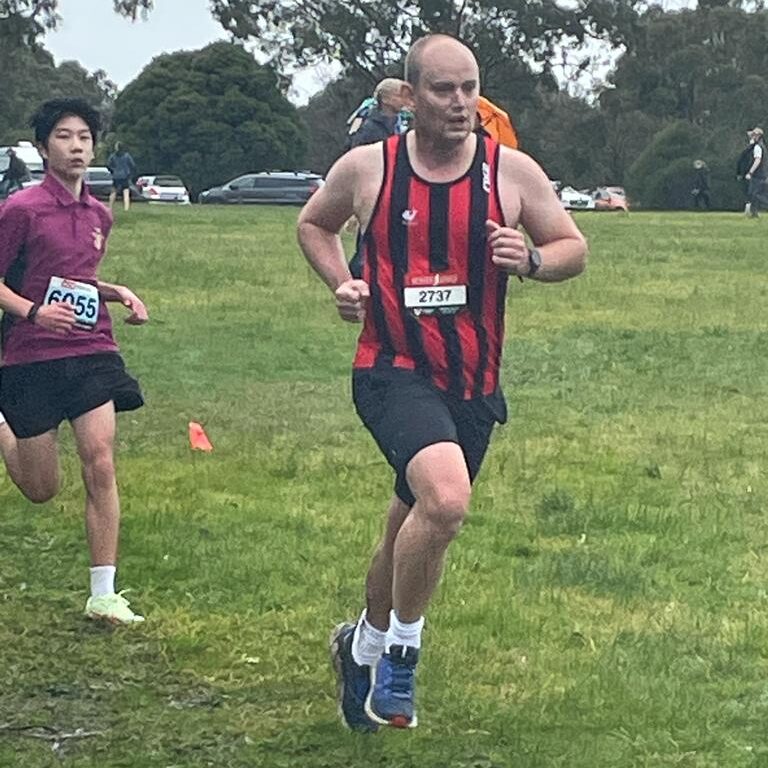 With the rain not letting up, a few course changes were implemented to remove hazards after the morning's races had turned mud patches into pools. At 1:35pm, the Open Women 10km event kicked off, with Di Guiney (45:53) leading the charge as the 4th fastest F45 runner, followed shortly by her daughter Georgia Guiney (47:42), with Margaret Fitzgerald (49:38) coming in as the 1st F60 (if such a category existed…officially Marg was 2nd F55), rounded out by Christine Williams (59:13) finishing a tidy 7th in the F55 category. It seems that Seven was our lucky number for the Women's race, as our team's performances, even with one runner down, achieving a not-too-shabby 7th (of 10) in the Premier Division overall, which equalled our position in the Women 50+ category (of 17), while we rounded out with a 9th placing (of 24) in the Women 40+ category.
With the rain still drizzling, the day's final race, the Open Men 10km, began. OXAC's veterans showed the way with our M60+ team winning their division. Bob Meek (48:38, 8th) led our M60+ team's charge, followed closely by Seb Harvey (49:28, 9th), with Richard Dickmann (53:20, 15th) finishing strongly for the winning vets. With other OXAC men's performances of Pablo Campillos (40:53, 7th M50+), and Christopher Worsnop (1:00:33), our red and black old boys finished 8th (of 35) in the Men 50+, as well as 9th overall in Division 3.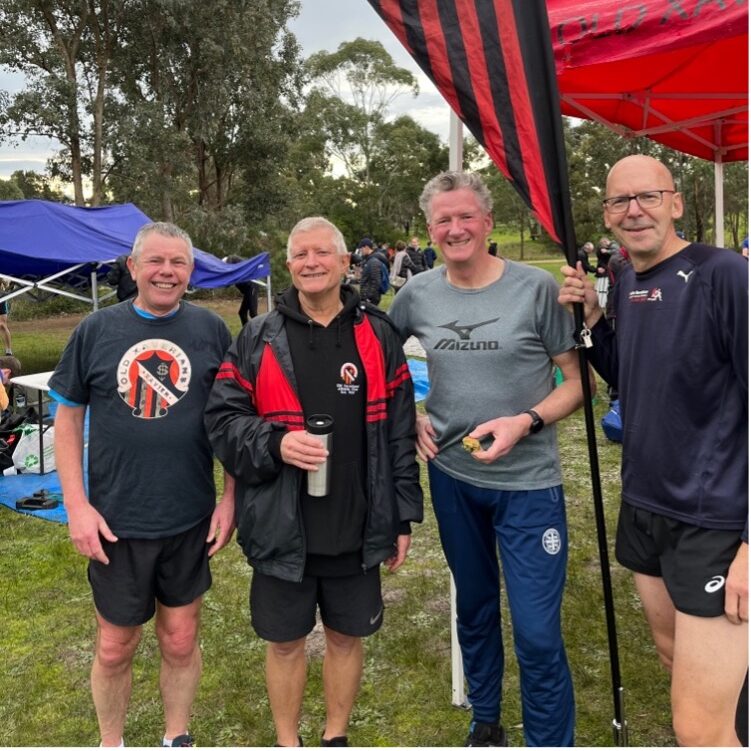 Our next event will be APSOC's Brighton-by-the-sea, a 9km handicap start around Green Point which includes a final stretch across the beach sand. Both young and wise legs will be needed to get across the soft under-foot finish, and Old Xavs will surely be showing the way again.
Pablo Campillos