After 3 weekends without racing, it was good to be back in action, with the APSOC Championship Race, the Williamson 5km at Berwick. Normally, competitors are greeted with torrential rain, freezing temperatures and unrelenting mud, but this weekend the sun was out, so only the third of these was present. Whilst the course has changed over previous years, it is still a real cross-country test with its tight turns, thick grass and muddy pass-throughs.
OXAC had a huge contingent of athletes out on the track, which we always love to see. 40 out of 125 runners in the field wore the red & black, the biggest of any team by far. Well done to everyone who came down and took part – the enthusiastic participation and camaraderie is what makes our club so great!
The men's team faced a huge challenge from the young guns at Scotch, who already had one win on the board from the Jamieson. A huge push from the front came with Angus Dalton (5th), Aidan Jackson (8th), Pete Chappell (11th) and Jase Paisley (13th) taking it up to Scotch. Following them, an amazing run of 6 OXAC athletes crossed the line in succession, with Aidan Biggar, Brad Johnson, Steve McDonald, Daniel Zinni, Johnny Kuol, and Anthony Meek (15th – 20th) highlighting the amazing depth that OXAC has. Cam Marshall (23rd) and Harry Mezger (31st and with a fantastic sprint finish that brought the crowd to its feet) then rounded off the top 2 OXAC teams, who finished 2nd and 3rd overall in the team events.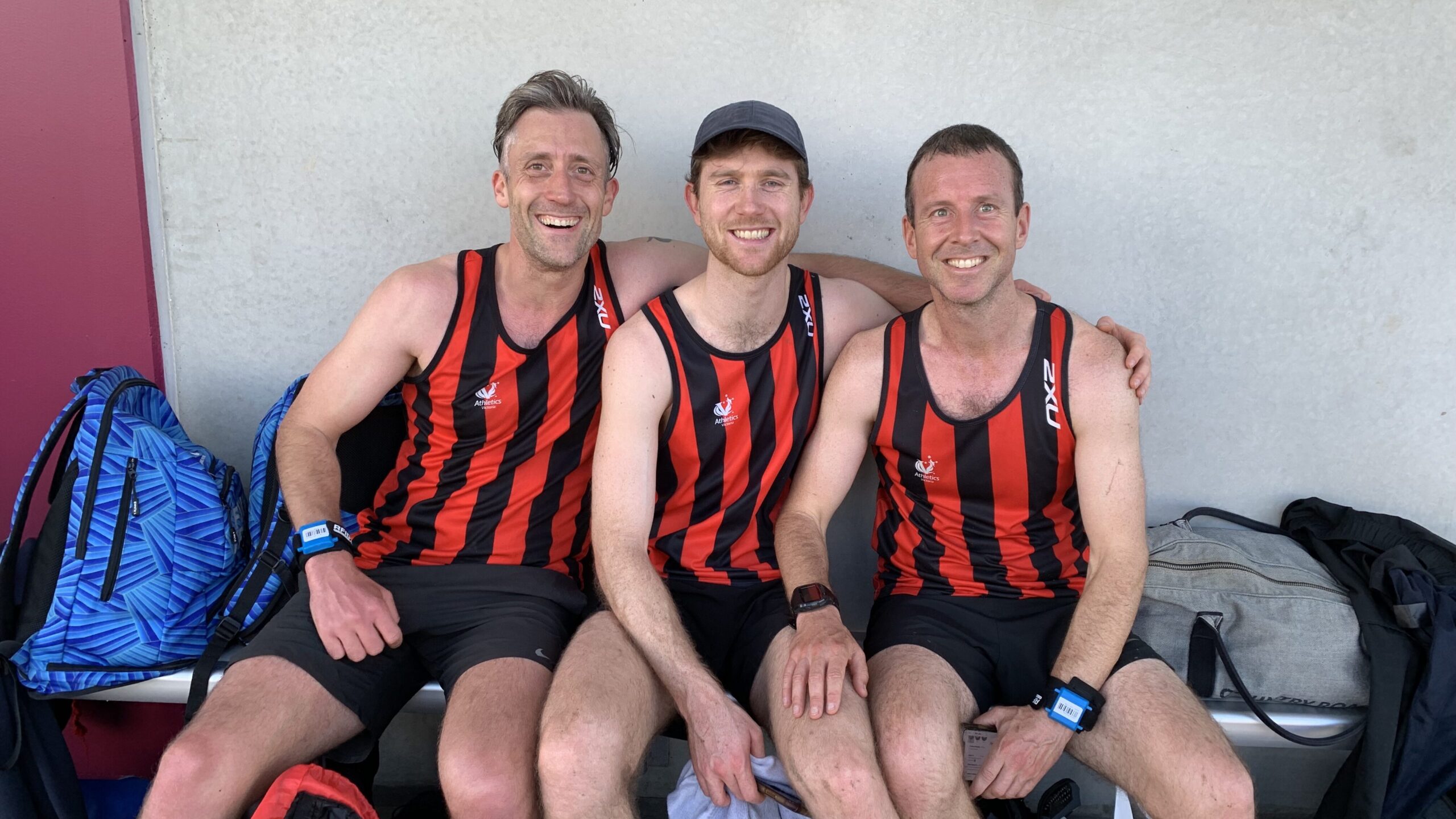 Our 3rd team, also in Division 1, then finished 6th overall, rounding off an impressive 18 OXAC runners in the top 52 of the field. Unfortunately, Scotch took overall line honours in Division 1, but the red & black athletes put in a remarkable effort to take it up to them nonetheless. It really was a remarkable race, with the top 6 runners (including OXAC's Angus Dalton) all under the age of 23 – the future of APSOC! The top men's team is comfortably 2nd after 2 races, but with work to do to catch Scotch over the next 3.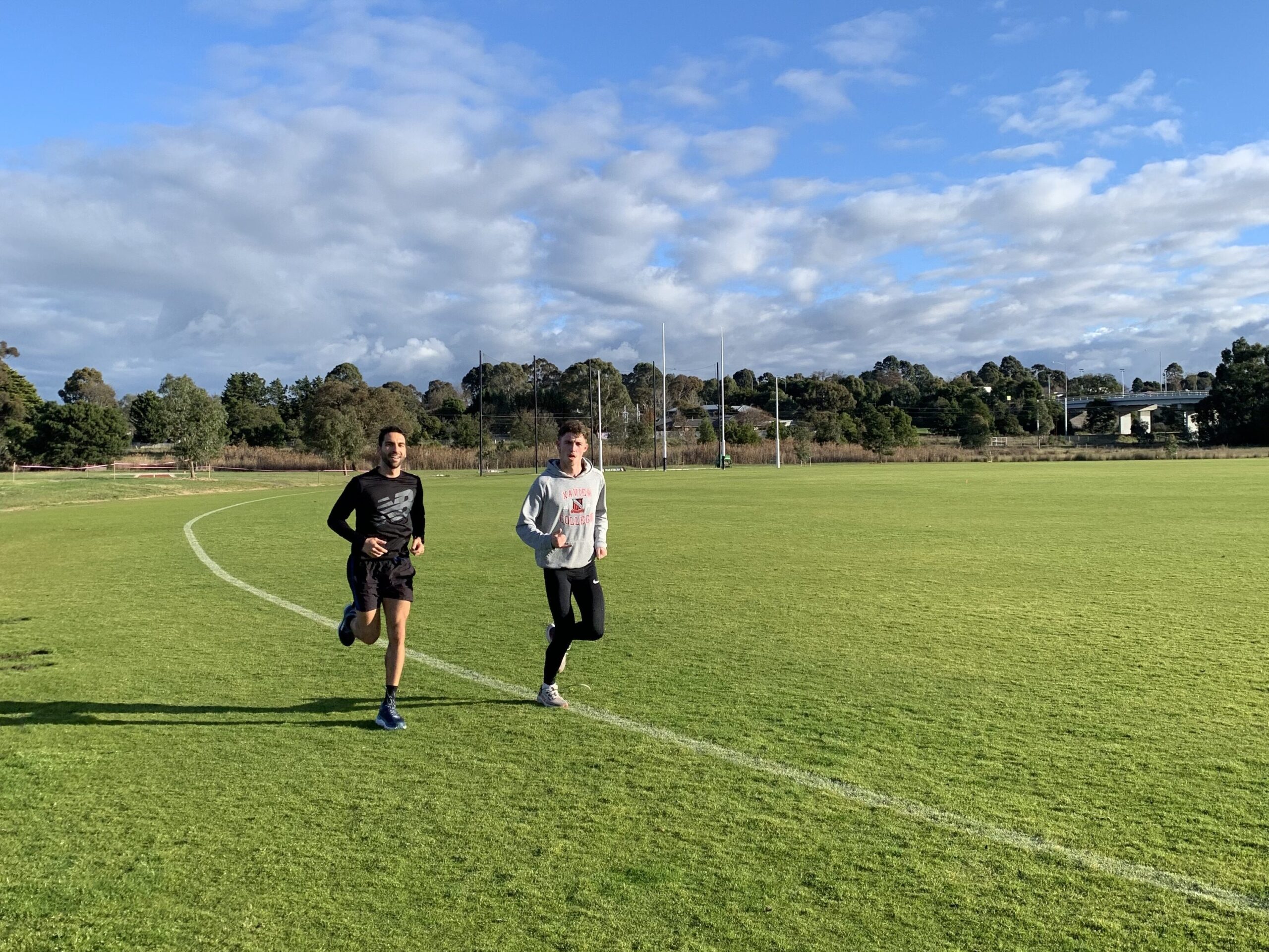 The women's team were looking to continue their winning streak following victory in Round 1. Whilst Scotch and St Kevin's fielded strong women's teams, they were no match for the Xaverinas who scored an incredibly low 22 points from their four athletes – 2-time runner Courtney Powell (2nd), young gun Charlotte Hoskins (4th), stalwart Jacqui Nixon (7th) and birthday girl Julie Pearsons (9th). We hope the win was a good birthday present for you Julie! OXAC Women's teams also came 4th and 6th in the women's divisions, and lead the field comfortably after 2 races.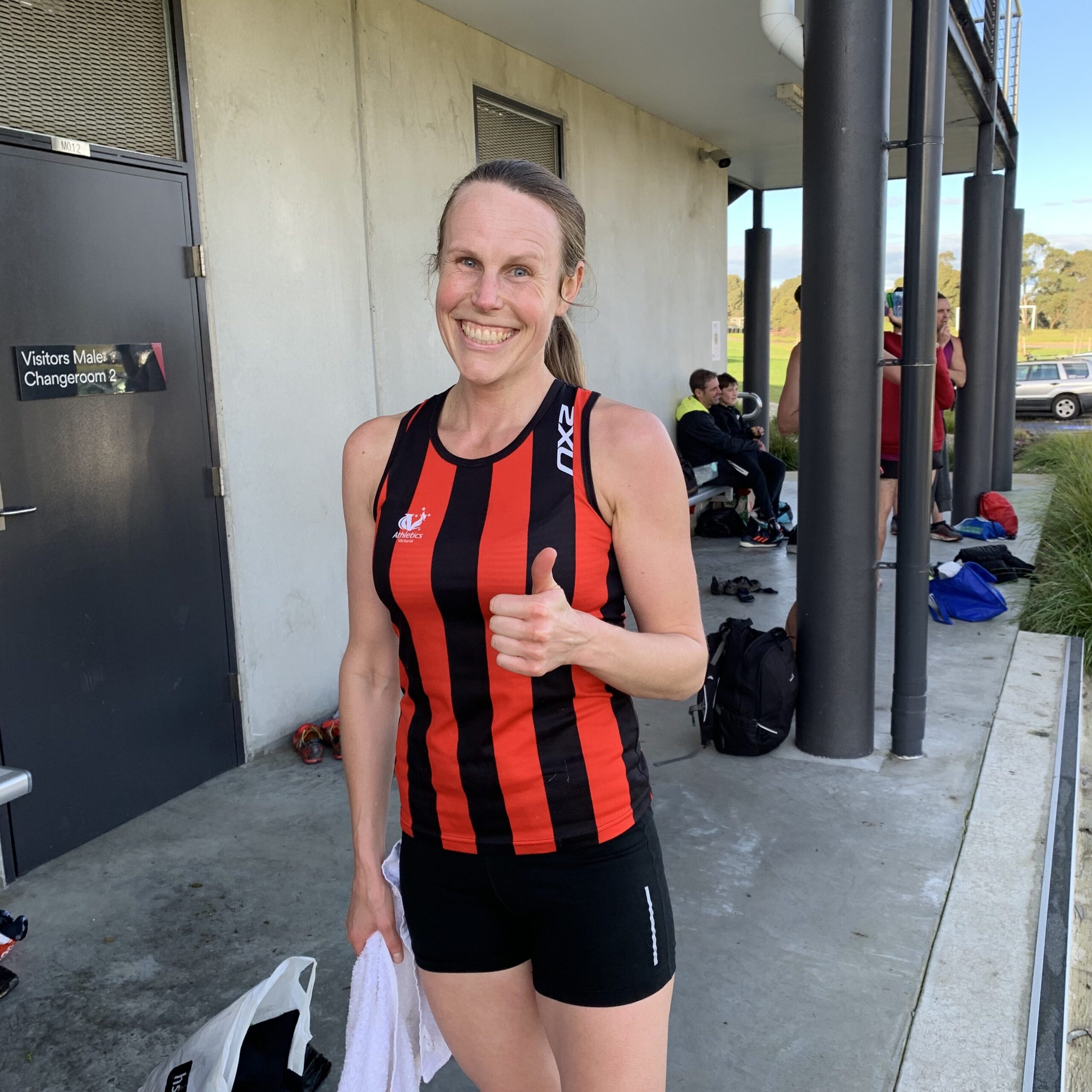 In Division 2 (Open), our 4th, 5th and 6th teams came 2nd, 3rd, and 6th respectively, with great runs from Jonah Gannon (58th), Jez Spradbery and Nik Matthews (67th and 68th), Seb Harvey (77th), Montana and Dean Whiteley (87th and 94th), Georgia Powning (91st) and Fleur Shaw-Jones (101st), amongst others. Full results are available here.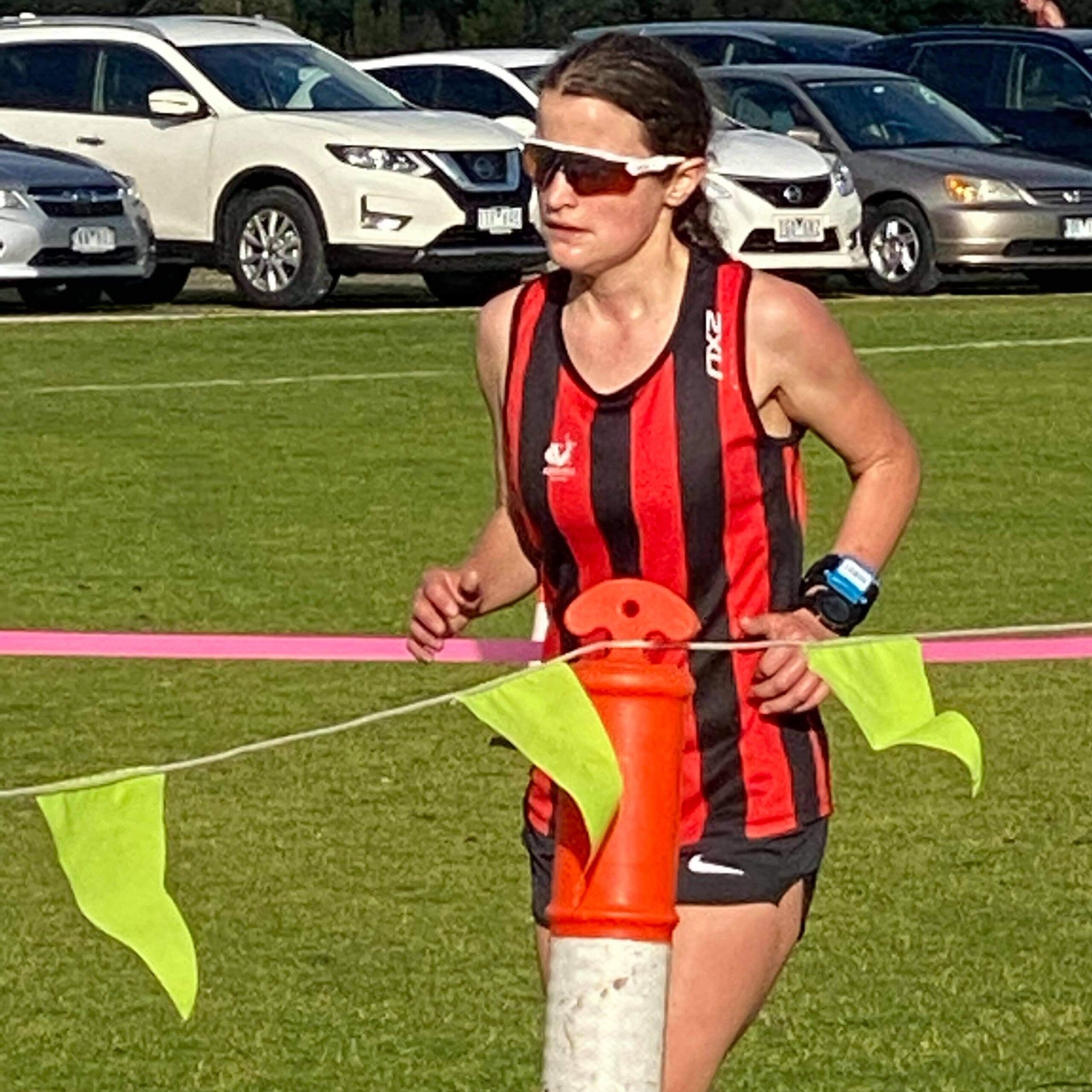 Excitement abounded at the return to racing, and what better way to categorise this than Bob's Excitement Points (BEPs):
9: Steve McDonald (M50s), Charlotte Hoskins (U23s), and Margaret Fitzgerald (W60s) for winning their categories – great work all!
6: Seb Harvey, Claudia Haeger and Claire Miller for their first APSOC race in red & black – welcome and great to have you on the team!
5: Julie Pearsons, for running on her birthday and for doing so with a huge smile the entire time – Happy Birthday Julie, from everyone at OXAC!
3: To Brad Johnson (M40s) and Bob Meek (M60s), for both coming 2nd in their categories.
1: Everyone! For coming along and contributing to our huge turnout and fantastic participation levels, and in doing so the overall family culture of the Club.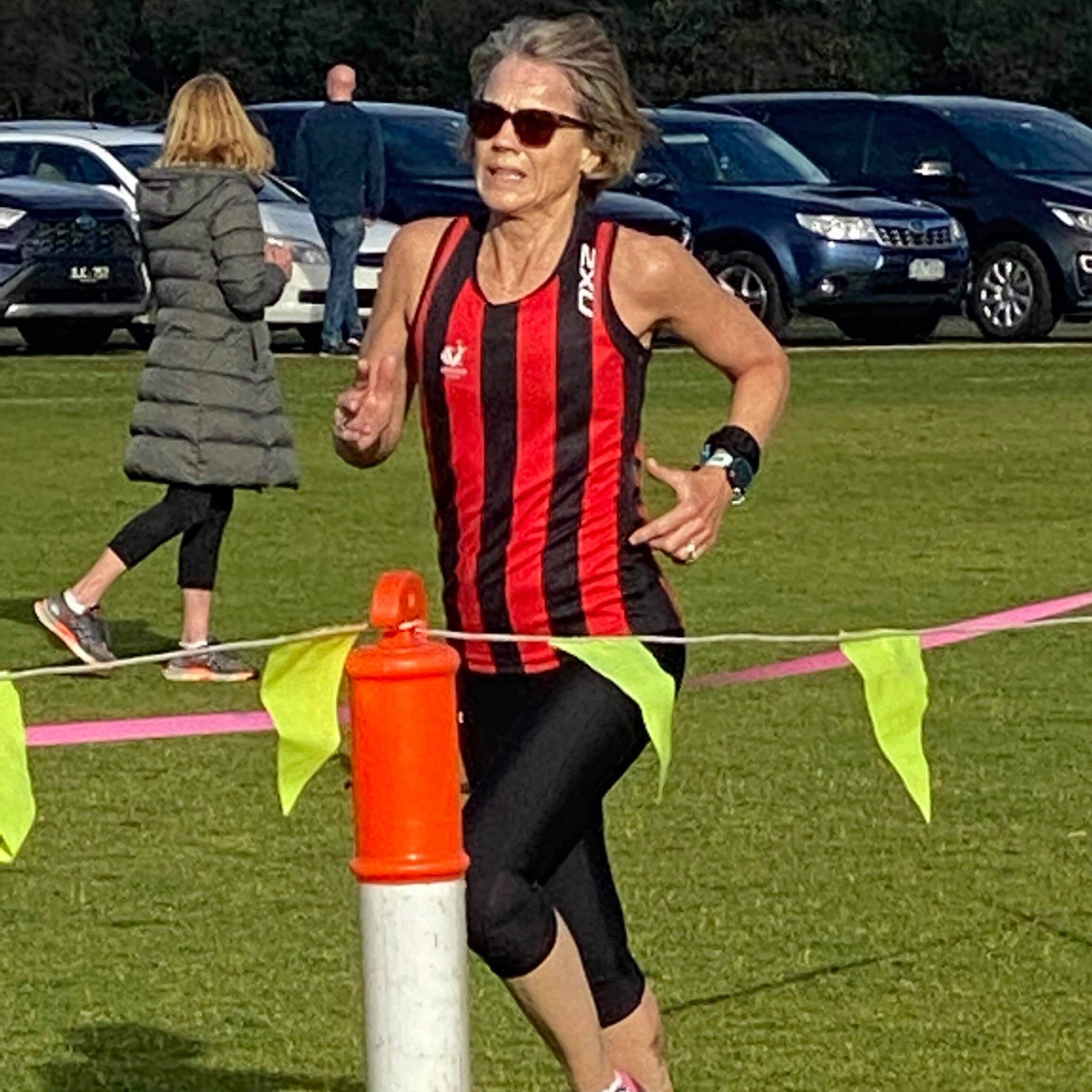 The next APSOC Race is the Lodge Handicaps on the 3rd of July, hosted by St Kevin's at their new Tooronga Sports Grounds. Following that, the next Championship Race will be the Hooley Relay at Norton's Park on the 24th of July – a unique cross-country test and one where we hope to see huge numbers of OXAC athletes again. Go Xavs!
Aidan Jackson
OXAC Men's Captain