APSOC Churchill 6km/12km Handicap
Saturday 4 June 2022
In spite of the rather distant location and the icy blast Melbourne experienced during the week, it was a great showing at Lysterfield Park for the Churchill Handicaps, especially from OXAC athletes. There were 1- and 2-lap varieties of the tough 6km loop course on offer, with 21 athletes in total pulling on a red & black singlet. Special mention must go to our great supporters who were also out in force cheering on the athletes, especially Jeremy Spradbery on photography duties.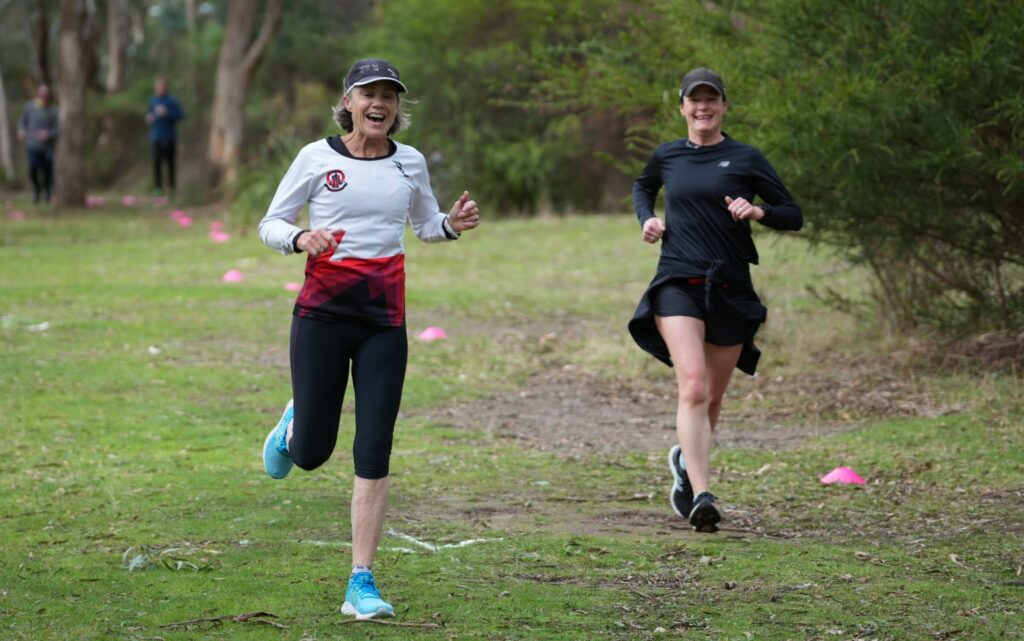 In the 6km event, Old Wesley's Adam Pyke blew the field away, finishing over 4 minutes before the next athlete. A host of red & black singlets came after him though, with OXAC comprising almost 20% of the field. Lachlan Gordon (11th, 26:19) was the fastest Xav, after which it was a family affair, with Di Guiney (15th, 27:40) finishing as the fastest W40 and Georgia Guiney (18th, 28:47) the fastest W23.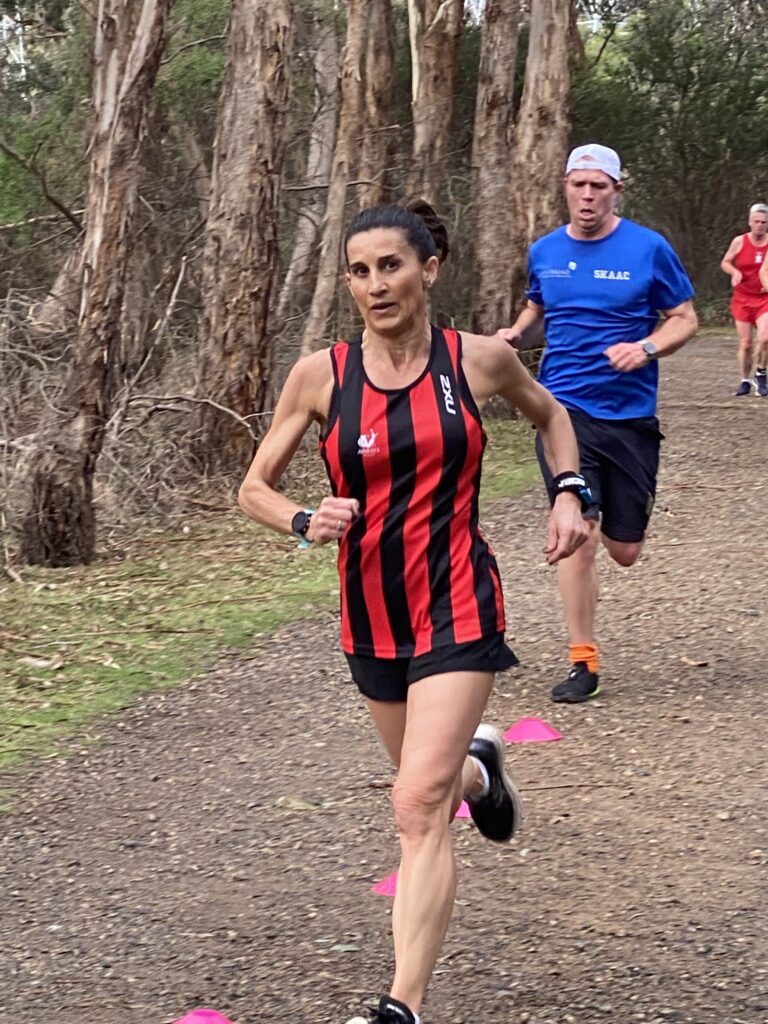 Anthony Walsh (37th, 34:52) ran well to come second in the M60s and 6th in the handicap, and a huge sprint finish from Eamon O'Callaghan (53rd, 50:34) saw him overtake President Worsnop on the line to take handicap honours between the two of them (although Christopher did the 12km event!).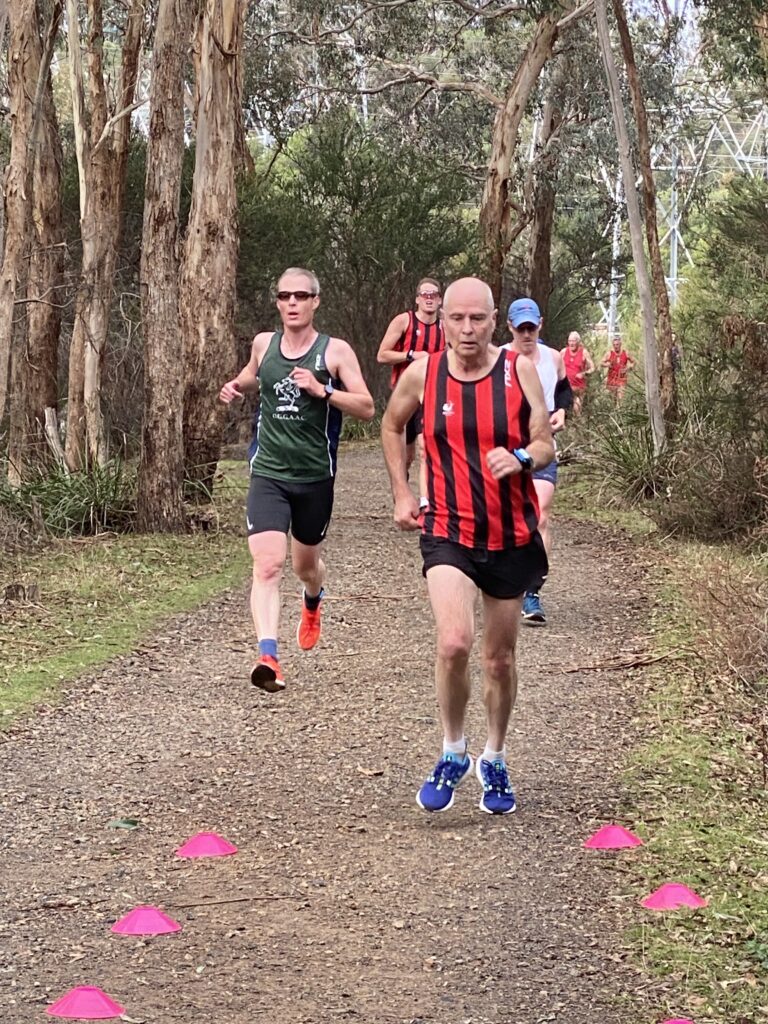 The 12km race was a tough ask, with 2 climbs necessary of the approximately 800m, 10% gradient hill at the 1.5km mark of the lap. In this race OXAC had more than 1/3 of the field, and the two fastest times, thanks to Aidan Jackson (1st, 44:08) and Cameron Marshall (2nd, 46:13). Cam also finished first in the M23 and picked up a win in the handicap event to top off a great day. Harry Mezger (6th, 51:33) also showed the strength of OXAC's young guns, finishing 2nd in M23.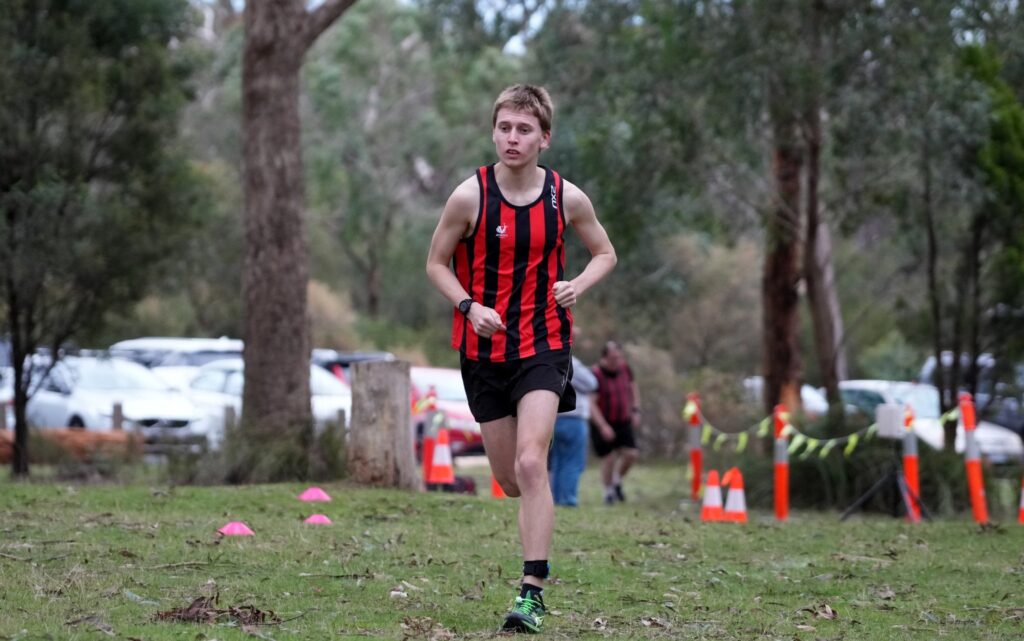 OXAC's M50s had a strong day out, finishing 1st, 3rd, and 4th in the category. This was through brilliant runs from Pablo Campillos (5th, 51:07) who also came 4th in the handicap, Pierre Guillon (9th, 58:10), and Nik Matthews (11th, 58:43). The ever-smiling Margaret Fitzgerald (21st, 62:56) also won her category, the W60s, and came second in the overall handicap behind Cam. Full results are available here.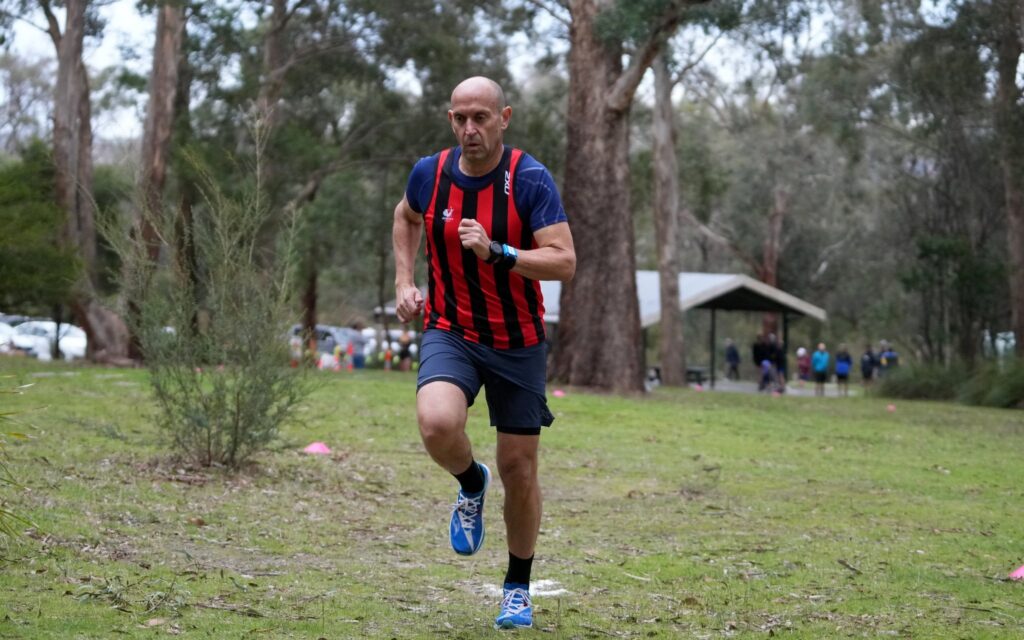 The next event is another (non-premiership) APSOC race, this time a little closer to home, with the McPhail 8km at Yarra Bend in Fairfield next Saturday 11 June, at the long-weekend special time of 9am. It will be a great opportunity to have a morning tea, rather than an afternoon tea, so everyone should bring something to share! A reminder too, about our three remaining premiership events at which we want to get maximum club numbers: the Williamson 5km on 16 July, the Hooley Relay on 13 August, and the massive final race, the Cooke-McClelland 8km, on 10 September.
Looking forward to seeing you out on a running track somewhere soon. Go Xavs.
Aidan Jackson
OXAC Men's Captain