Saturday 28th May 2022
On Saturday it was the second AV cross country race of the season, held at St Anne's
Winery, Ravenswood (near Bendigo). It wouldn't be cross country without a tough hilly
course to conquer; add in a bit of mud and some pretty uneven ground and it's the real deal.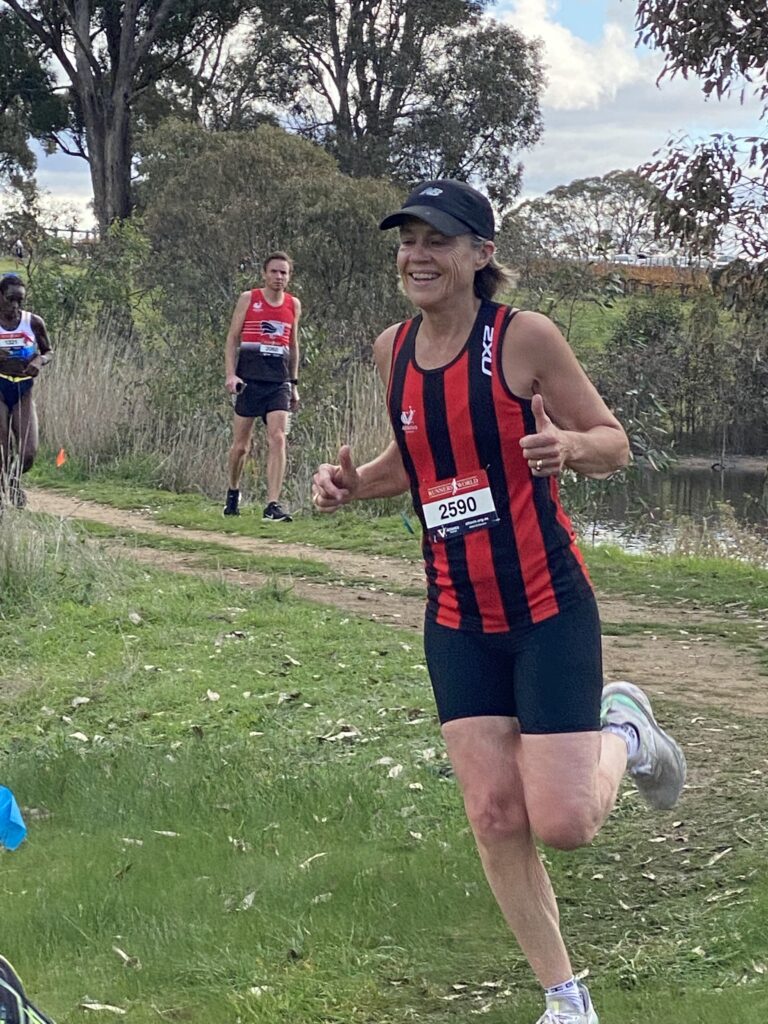 It was a race around a 4km loop up and down 8 hills and even running through the
vineyards for our junior competitors, or completing this tough loop twice in the open men's and women's divisions.

In the first event of the day, the U14 4km, Old Xavs had 2 of our new young members
competing in their first races in AV: Max Sukdara (20:48) and Millie Hinckfuss (23:34) –
great results for these 11 year olds who had smiles on their faces while we all cheered them on up the last hill to the finish line.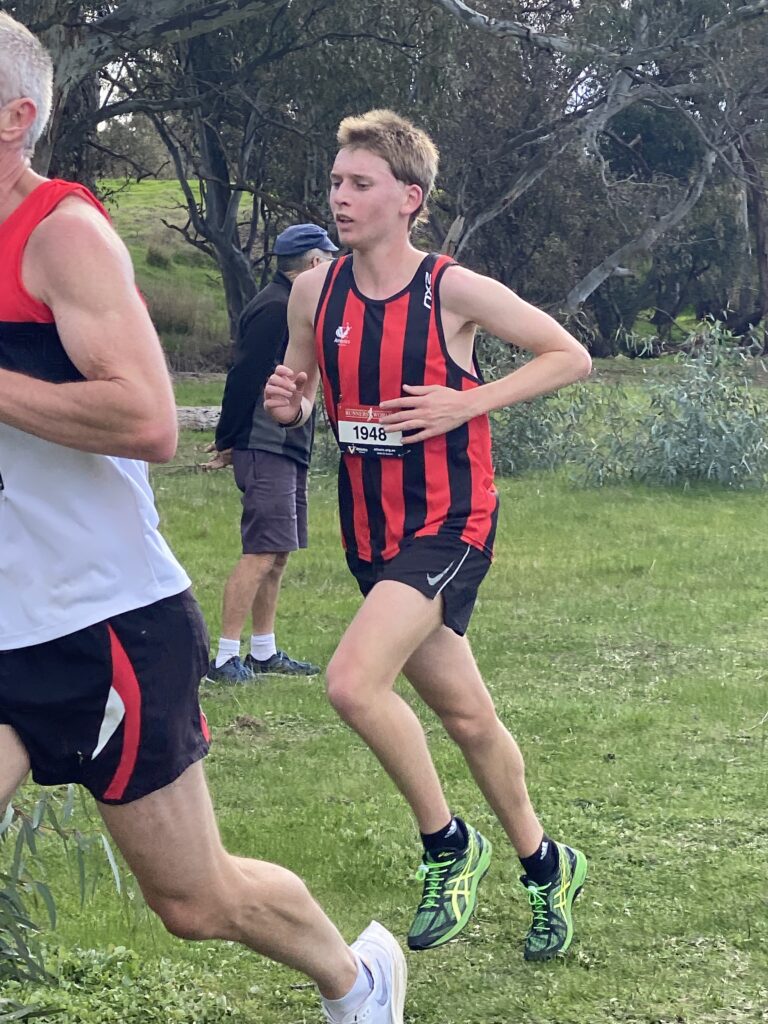 The Old Xavs open men were next to take on the tough course in a large field of 341 competitors. Cameron Marshall was the first of our men's team to cross the finish line in 30:51, with Harry Mezger next in 32.43. Pablo Campillos (33:59, Alan Colman 34:51 and David Martini (38:26) made up the remainder of the first of our men's teams, placing 7th in Division 3. Richard Dickman (42:12) and Christopher Worsnop (49:58) placed our second men's team 11th in Div 4. Our men also came in 14th in the over 50 men's category.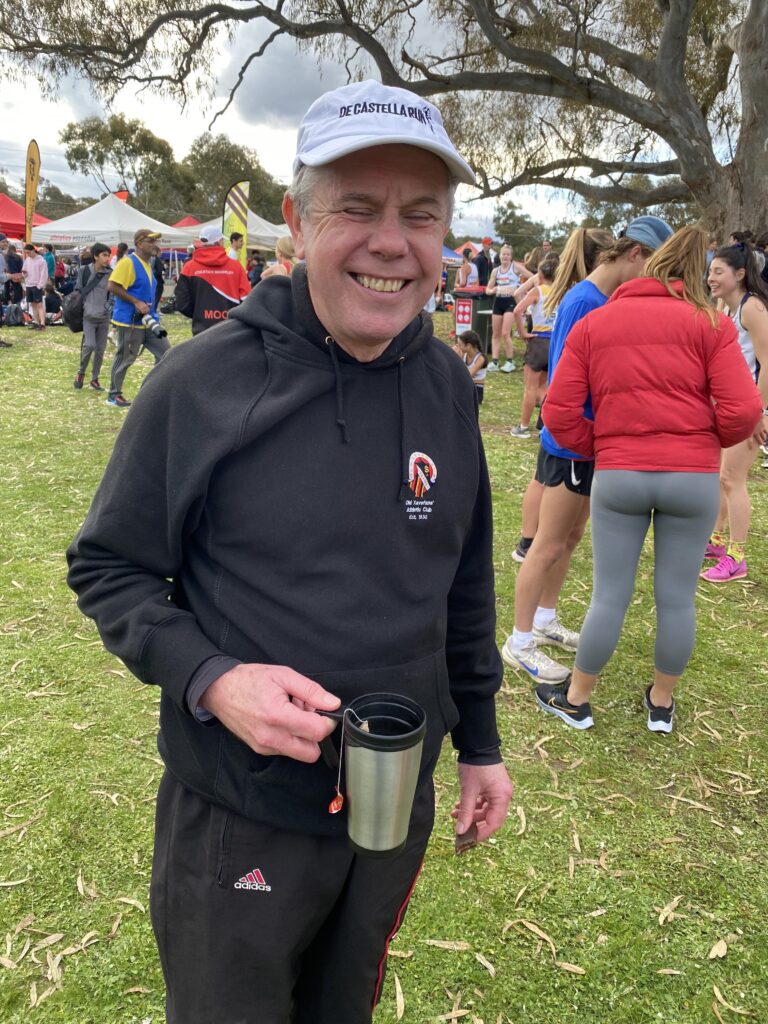 Lastly it was the women's event with our Xaverinas putting in some great performances to place 5th in Premier Division. Penny Townshend had a fantastic run (32:23) and Annabelle Colman continued her great form (33:23). Women's captain Sue Hinckfuss came in 3rd for the team (36:10), closely followed by Di Guiney (36:44) with her daughter Georgia Guiney (37:34) making up the Division 1 team. Margaret Fitzgerald had a strong run (39:25) and new member Henrietta Donoghue (41:25) put in a great effort to place our second women's team 4th in Division 5. Our women also placed 4th in the women 40+ category. Full results are available here.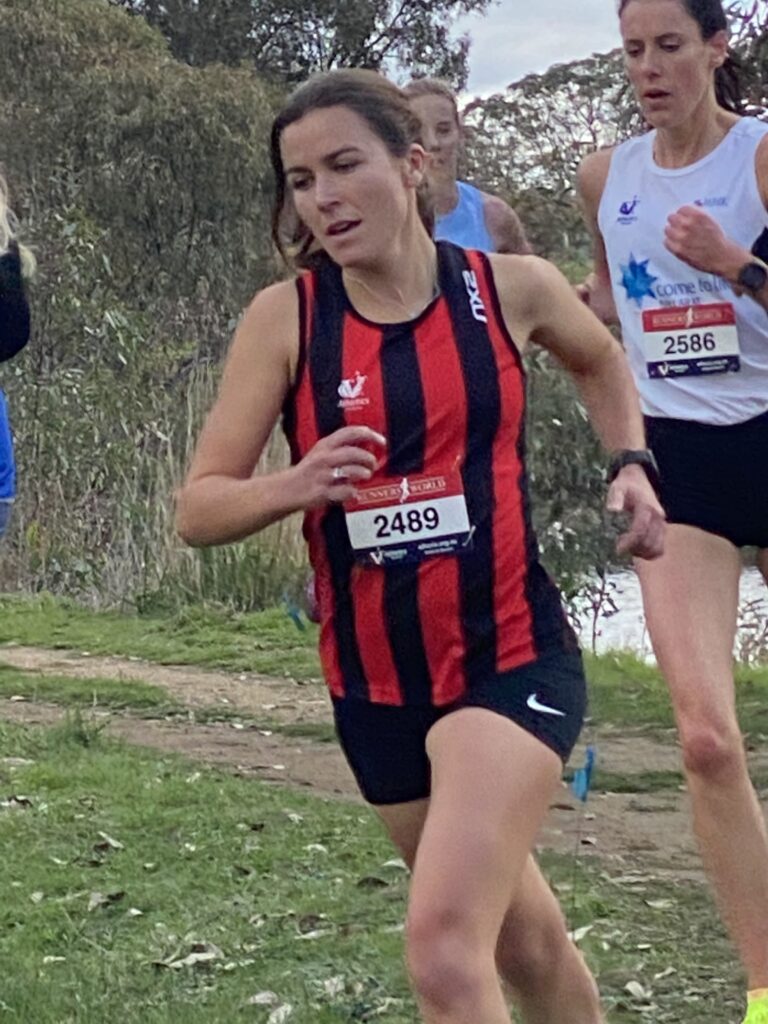 Next event on the cross country calendar is the Churchill Park 6km/12km APSOC race next Saturday.

Sue Hinckfuss (OXAC Women's Winter Captain)