By Ed Durand-Kennedy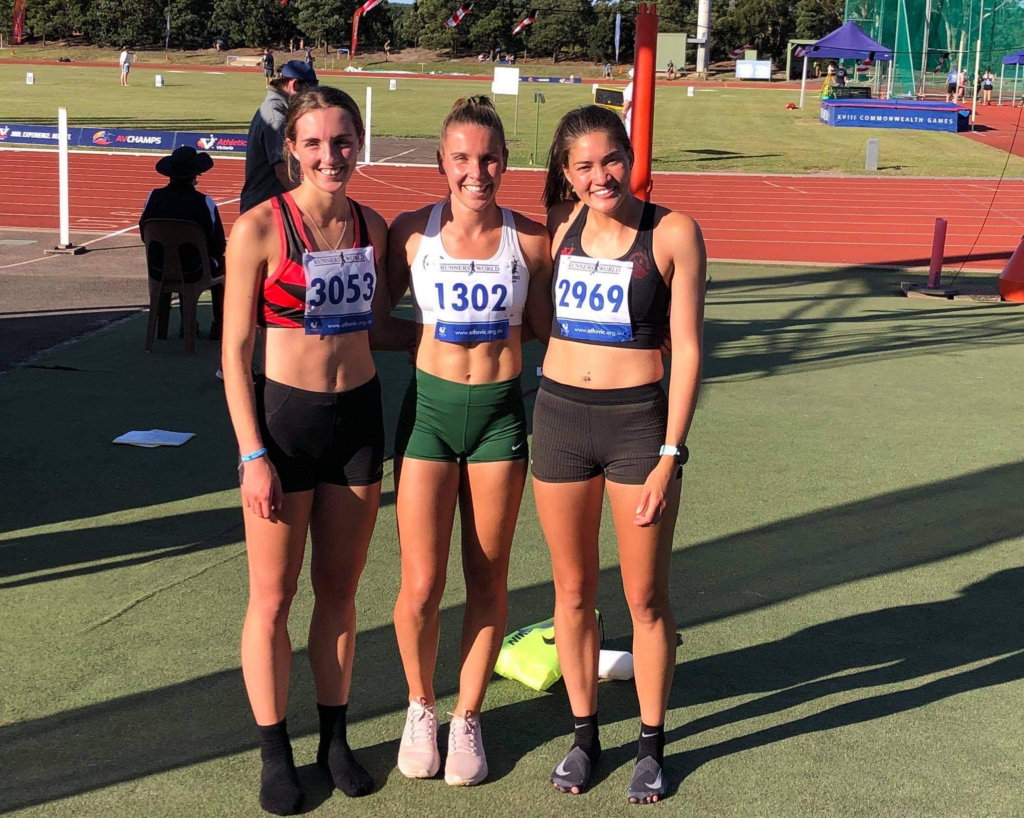 From Kew to the mines of Sovereign Hill, OXAC knows how to bring home Gold! 7 athletes donned the red and black singlet to give it their all at the Victorian Country Championships in Ballarat. Our athletes managed to bring home an impressive 6 medals across 11 events!
Summer Captain Monica Clarke kicked off the weekend with a very impressive Silver in the Open 400m Hurdles, followed by Olivia Yacono who won gold in the U20 category. Day one also saw some action in the field with T20-athlete James Brown winning Gold in the Open Ambulant Long Jump, soaring 5.22m! The first day of the Championships was stunningly concluded by a warm 9PM race where Emme Richardson battled it out in the 5000m.
Day two commenced with T36-athlete Erin Garbler winning the Open Ambulant 100m, conquering a -2.1 headwind…ouch! Shortly after, James Brown won Gold in the Men's race, the weather being a bit kinder with a +2.3 tailwind. In the afternoon, Emme Richardson was back for another aerobic grind, stepping up to the 1500m starting line. Next, we saw our one lap stars in the 400m: James Brown added to his medal tally with a Silver, while Matt McKenna and Monica Clarke each ran season's best times with 52.13s and 59.09s respectively.
OXAC capped off the weekend with some more amazing results. Matt Mckenna ran a 200m PB of 23.17s, whilst T37-athlete Nelson Gray claimed Silver in the Open Ambulent Shot Put with a throw of 8.47m.
Overall, Old Xavs had a great run, jump and throw at the Victorian Country Championships. Well done to everyone who competed or came down to support and good luck to all the athletes competing at the Victorian Relay Championships next weekend!