After a cancelled event in 2020 and a postponement to December for 2021, the Melbourne Marathon finally took place as a real, in-person event, providing many Old Xaverians with the chance to put their lockdown training to the test. There were PBs and other strong performances a-plenty. Michael Marantelli ran an impressive 7th place and new PB, while Ant Meek finally got the marathon PB he's been shooting for for years. Penny Townsend came tantalisingly close to sub-3, while Tristan Haines returned to the sub-3 club for the first time in several years.
In the half marathon, all eyes were on Dave McNeill, who had a credible chance to take the win, but had to settle for second when a back-in-form Jack Rayner made a move that was just a bit too strong at 18k. Still, it was only his 3rd attempt at the distance, and there's surely more where that came from. Geoff Stebbins was another OXAC runner cranking out a PB.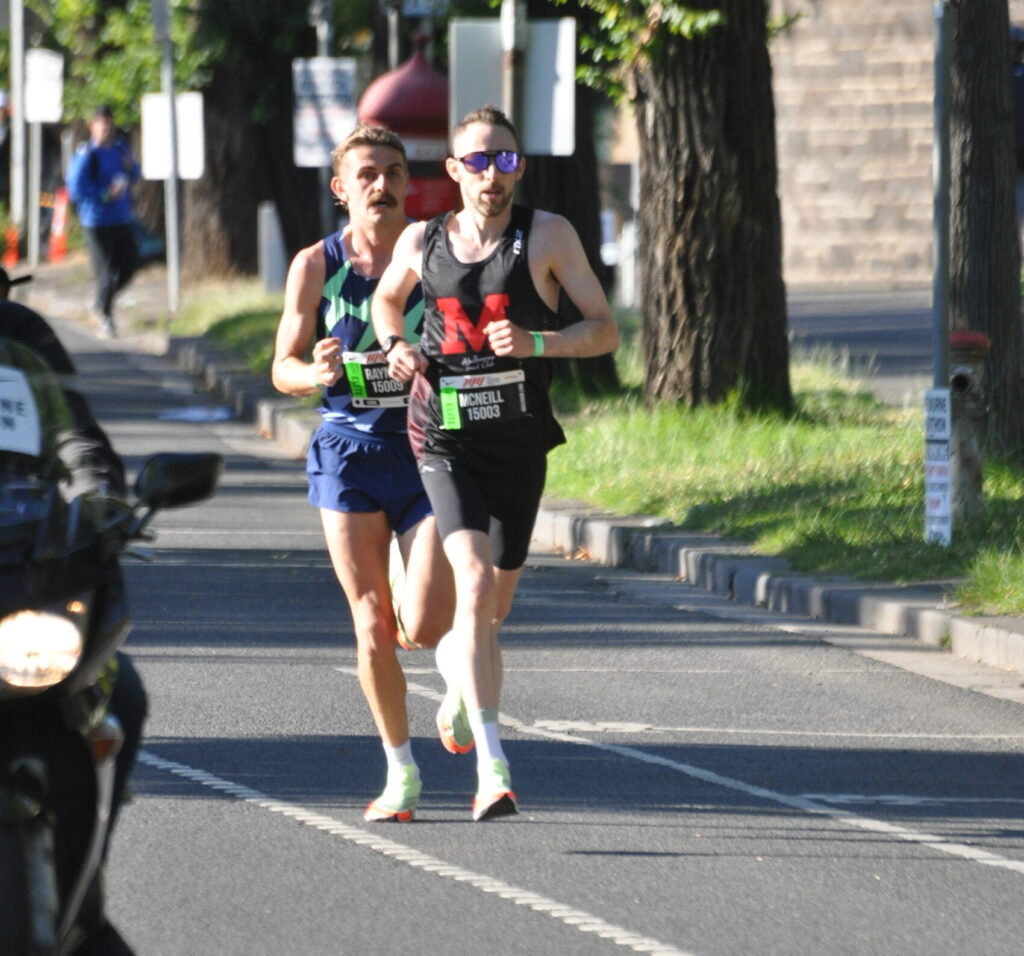 Full results (as far as we could gather) are below.
| | | |
| --- | --- | --- |
| Place | Name | Net Time |
| 7 | Michael Marantelli | 02:20:32 |
| 384 | Penny Townshend | 03:00:23 |
| 221 | Jason Paisley | 02:53:46 |
| 84 | Brad Johnson | 02:43:18 |
| 280 | Greg Campbell | 02:57:13 |
| 2154 | Gus McClure | 03:51:40 |
| 93 | Anthony Meek | 02:44:24 |
| 2484 | Claudia Haeger | 03:57:38 |
| 468 | Dave Martini | 03:05:47 |
| 2017 | Vicki Inglis | 03:49:16 |
| 226 | Matt Hodder | 02:54:11 |
| 222 | Aidan Biggar | 02:53:23 |
| 357 | Tristen Haines | 02:59:34 |
| 3948 | Sophie Hong Dunnett | 04:40:00 |
| 3026 | Athena Johnson | 04:10:45 |
| 1504 | Nik Matthews | 03:38:35 |
| 4635 | Chris Worsnop | 05:20:41 |
| 3865 | Dean Whiteley | 04:36:40 |
Marathon Results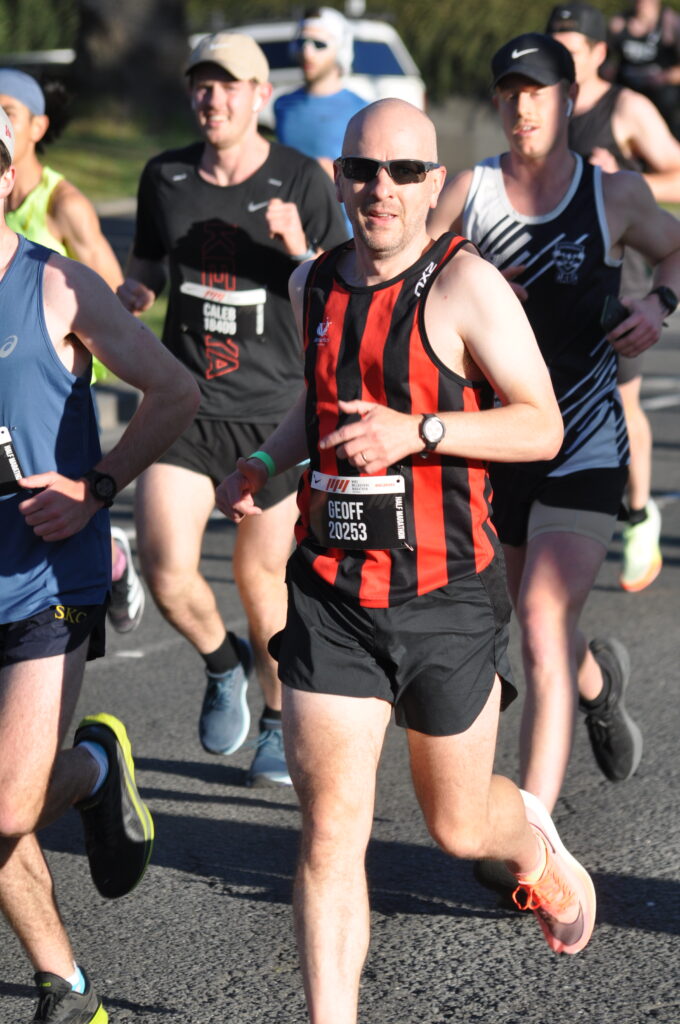 | | | |
| --- | --- | --- |
| Place | Name | Net Time |
| 2 | Dave McNeill | 01:02:33 |
| 355 | Geoff Stebbins | 01:29:15 |
| 171 | Inigo George | 01:23:30 |
| 290 | Tim Agius | 01:27:51 |
| 1549 | Chloe Antonelli | 01:43:39 |
| 1791 | Anthony Gasparini | 01:45:45 |
| 1236 | Grant Lynch | 01:41:01 |
Half Marathon Results