Race 2 of the 2021 APSOC Cross Country was the Hare & Hounds. For the first time, the race was held at the Caulfield Grammar Wheelers Hill Campus out at Jells Park, so a new course record was up for grabs.
This is a handicap event and the new timing bands ensured this went off without a hitch. Handicap starts always create both opportunities and controversy–Dean Whiteley didn't think Montana's Covid training had been taken into account and there was no way he was going to catch her in her current form.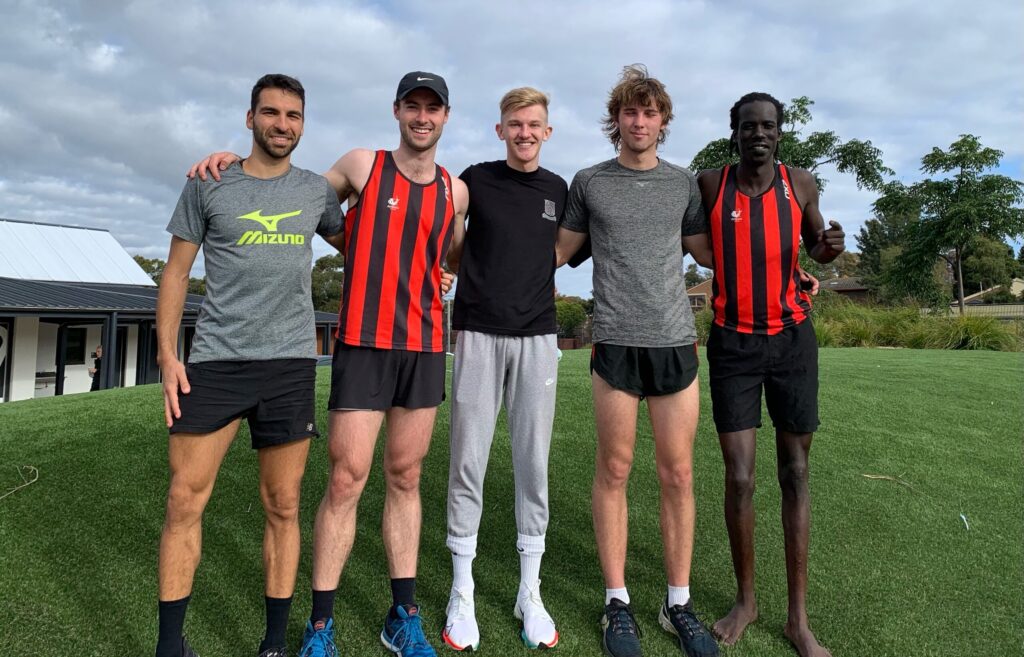 The new 8km course started within the school grounds, then ventured out into Jells Park looping around the place onto different terrains to find some good hills. A particularly lovely feature of the course is the uphill finish; this was enjoyed by all.
As always, we had a strong contingent of OXAC runners including first time runner, Angus Dalton, who put in an impressive effort to finish with the fastest time and thus the course record!! Well done Angus and look forward to seeing you out the front across the season.
Great to see past runner Johnny Kuol back in the red and black after arriving with seconds to spare, and Supermum Julie Manning, who managed to be smiling whilst running up the previously mentioned finishing hill.
Full results here.
Bob's Excitement Points (BEP)
10 BEP points: Angus Dalton–first XC race, fastest time and course record.
5 BEP points: Captain Jackson–the highest finishing OX runner in the handicap and 3rd fastest time on the day.
3 BEP points: All runners for the on-course support. The benefit of a handicap race is feeling the whoosh of the fastest go past and cheering on your teammates.
Race report by Hannah Cossins.