2-3 July 2022
Gold Coast, Queensland, Australia
It has a reputation of being one of the fastest and most popular marathon festivals in Australia, and in 2022 the Gold Coast Marathon Festival was no exception. A huge crowd turning out for the first in-person GCMF since 2019. OXAC had lots of athletes proudly flying the red & black in the events on offer over the weekend.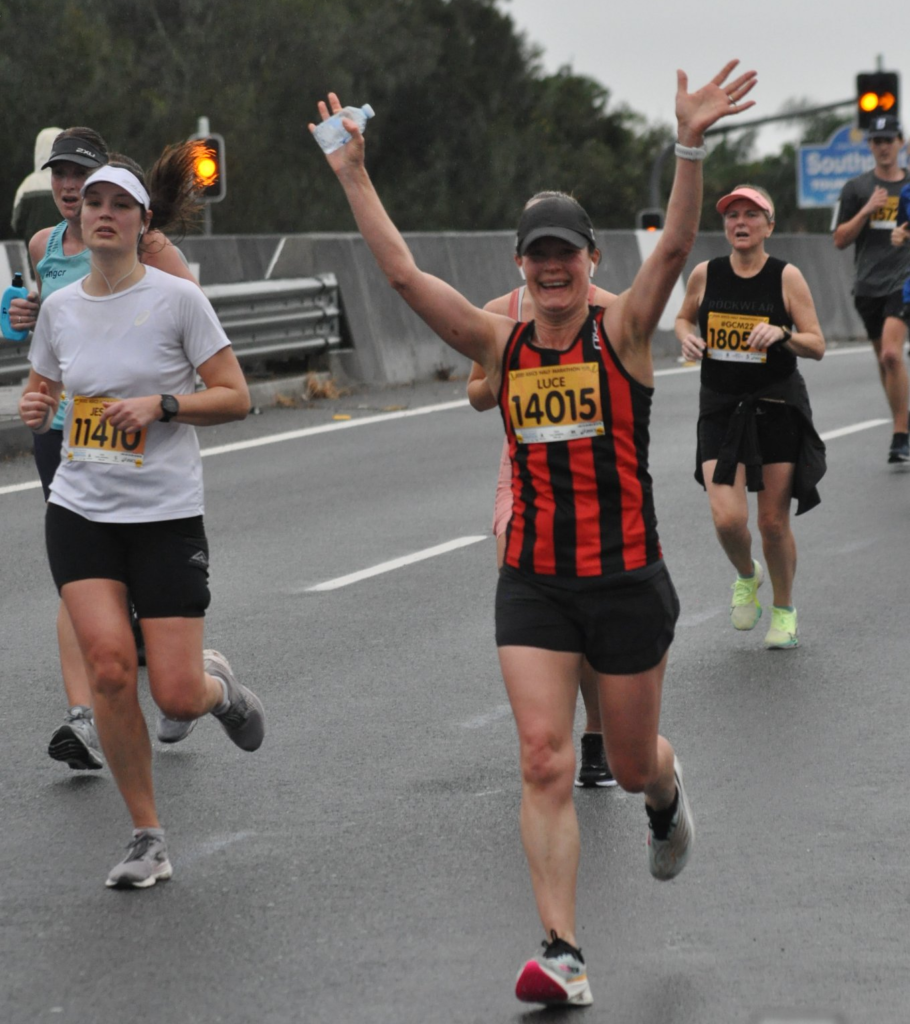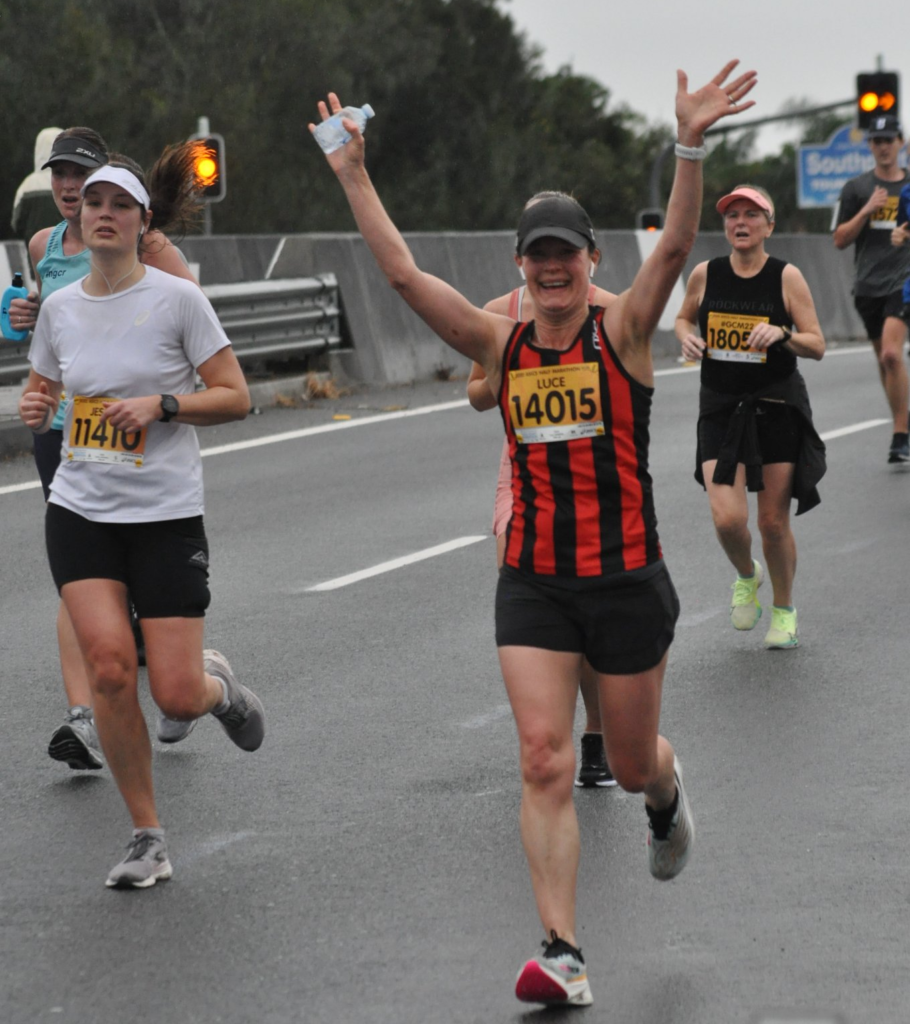 The half-marathon was held on the Saturday morning which brought drizzly and dark conditions for athletes. The weather evidently paired perfectly with the flat, straight course to produce a prime opportunity for a PB. OXAC athletes Aidan Jackson (72:54), Aidan Biggar (77:27), Miles Bergin (80:18), and Dan McConnell (80:27) did just that, with Miles and Dan in particular working really well together for most of the race, and Aidan Biggar almost catching another red & black athlete in Pete Chappell (77:23) on the line.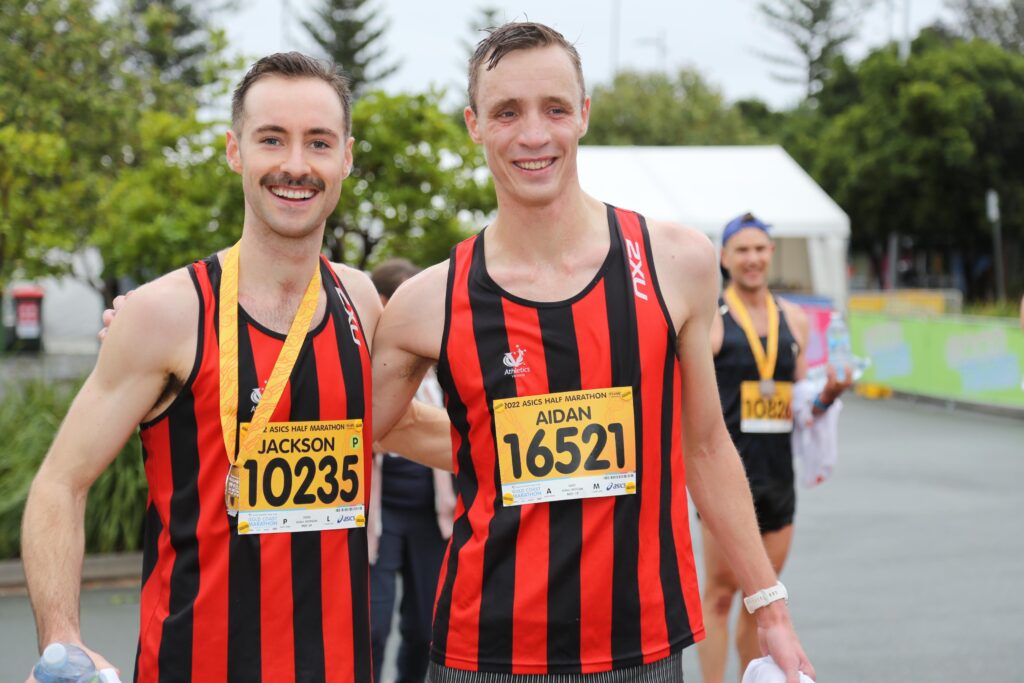 The Xaverinas showed that they too are a force to be reckoned with both at home and interstate. Penny Townshend (82:36) was the fastest OXAC female across the line, with Georgina Ryan (83:54) hot on her heels; Hannah Cossins (88:14) ran a great negatively split race to sneak under her PB and the 89 minute mark; and Sarah Costi (1:40:21) ran a strong race too, within a minute of her PB. Laura Robson (1:45:37) ran evenly and well, smashing her previous PB out of the park! Sophie Hong-Dunnett ran a 1:58:28, comfortably under the 2 hour mark.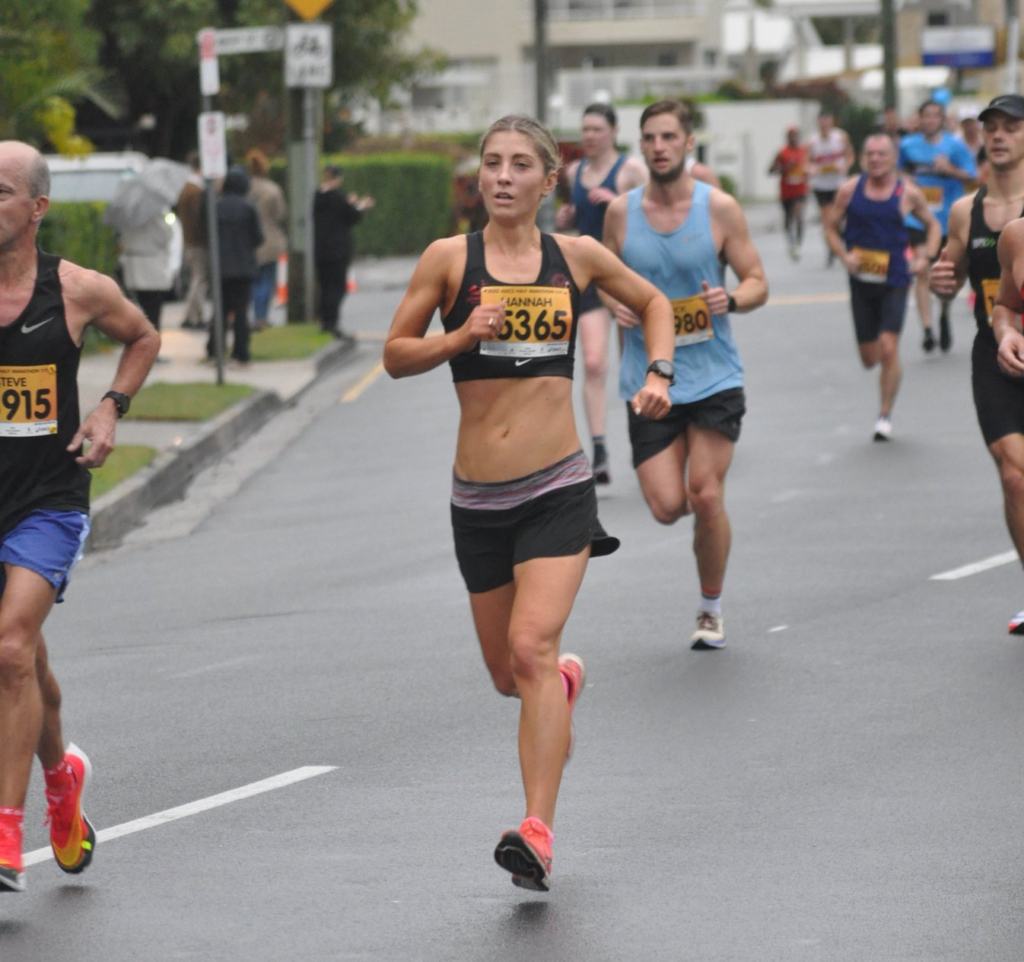 As usual, it was a family affair, especially the Stebbins, who were represented by all of Geoff (91:43), Melissa (2:06:40), and Sara (1:48:12) – a particularly good effort for Geoff who had to organise a new Garmin after his previous one broke only days before the race! (Because who could race without a GPS device??) Jez Spradbery was also there to support his wife and birthday girl Lucy Permezel (1:52:14), who completed the run – as usual – with a smile. Dan Brodrick completed the course in 2:21:51.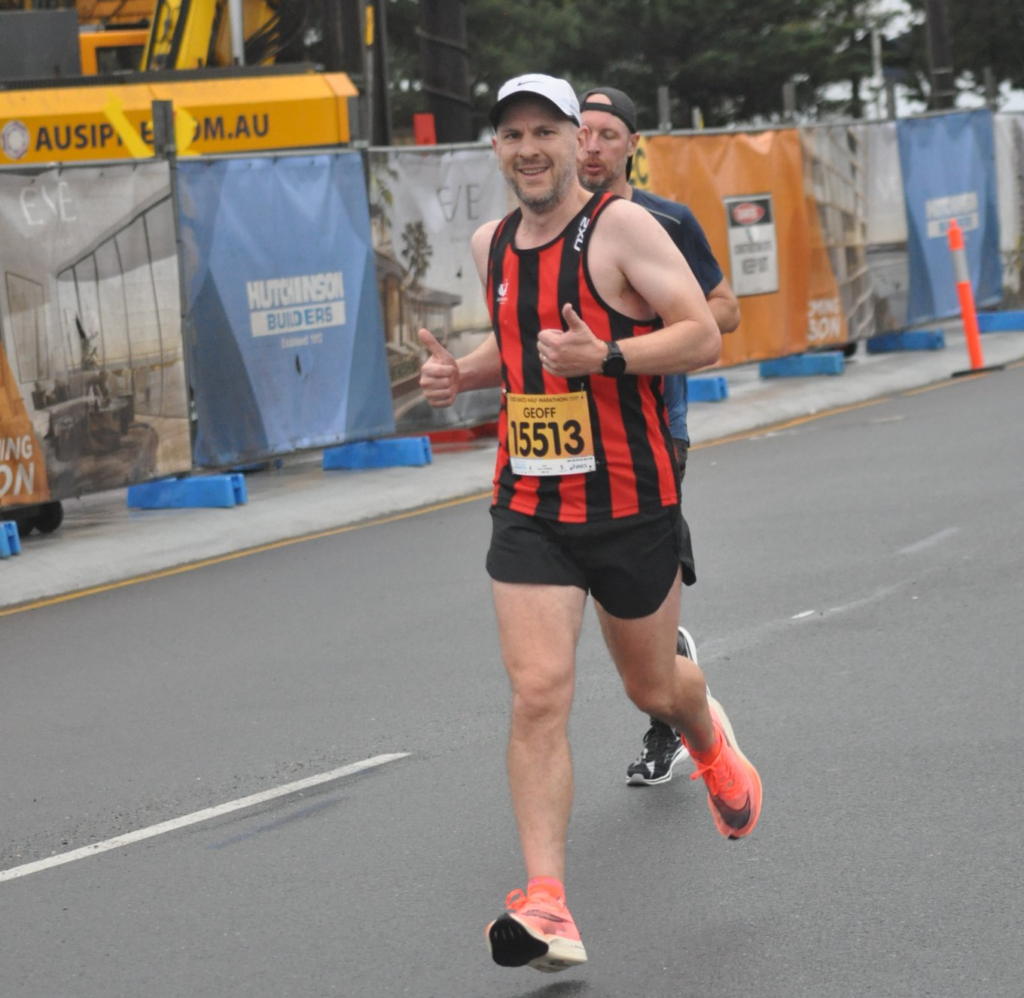 On the Sunday, the full marathon was held in slightly warmer and dryer conditions. Mark Guirguis (2:37:40) ran tough, completing most of the race on his own – we're sure he'll be back to chase that sub-2:30 soon. Beata Janetski (2:53:18) had a great day (and tough) out, with a cracking sub-3 race. No marathon would be complete without OXAC's stalwart President Christopher Worsnop (5:27:54), who must be over 30 lifetime marathons by now – what a show of endurance.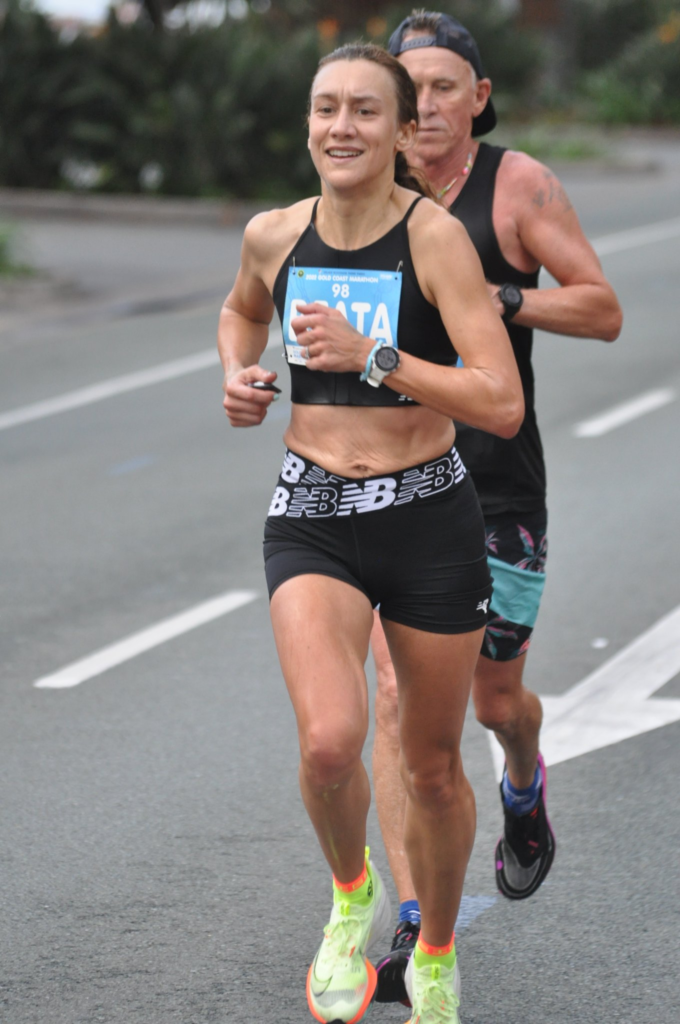 OXAC runs strong in the race, but always has even stronger support off the track; this marathon festival was no exception. Ant Meek, Dave McNeill, Mark Buyck, Bruce Davie, Christy Bonstelle, the Coles, and many more lined the streets to help cheer on our fantastic athletes. Special mention must also go to Coach Anthony de Castella, who not only inspired, coached, and trained our OXAC athletes to their goals, but also opened up his and Dan Brodrick's apartment to kindly host us all on the Saturday evening. It was a great weekend for OXAC athletes and supporters alike!
Aidan Jackson
OXAC Men's Captain