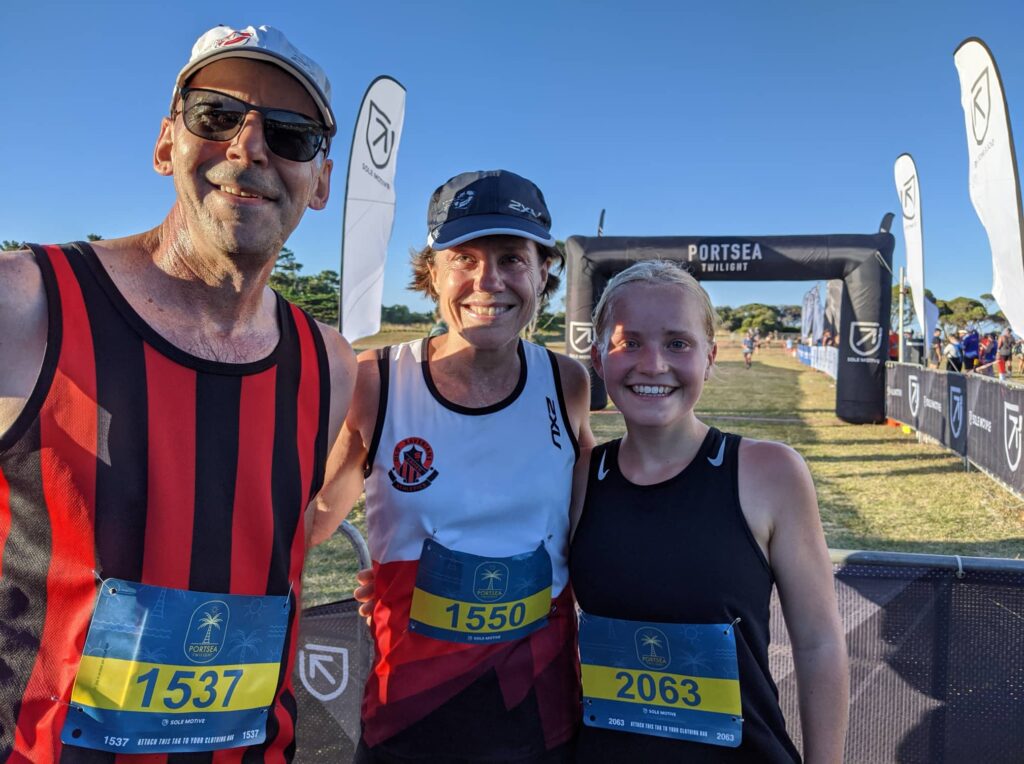 OXAC members kicked off the 2021 racing year in style at the Portsea Twilight races, with about 1000 runners total doing the 8 km and 500 doing the 4 km. The event was held in seven waves at 15 minute intervals as we enter the COVID-normal racing era.
The highlight for OXAC was Charlotte Hoskins' run, at 31:39 the second female overall and first in her age group. Her dad also ran the 8 km.
Other OXAC participants included: Margaret Fitzgerald 38.49, Sophie Fitzgerald 41:35, Richard Dickman 41:51, Christopher Worsnop 45:27 in the 8km; and Michelle Tellus 45:51 for 4km.