APSOC Hooley Relays, 13 August 2022
City2Surf, 14 August 2022
The second weekend in August was another huge winter weekend for OXAC, with the APSOC Premiership Hooley Relays in Wantirna South on the Saturday, and the world's largest fun run, the City2Surf, in Sydney on the Sunday.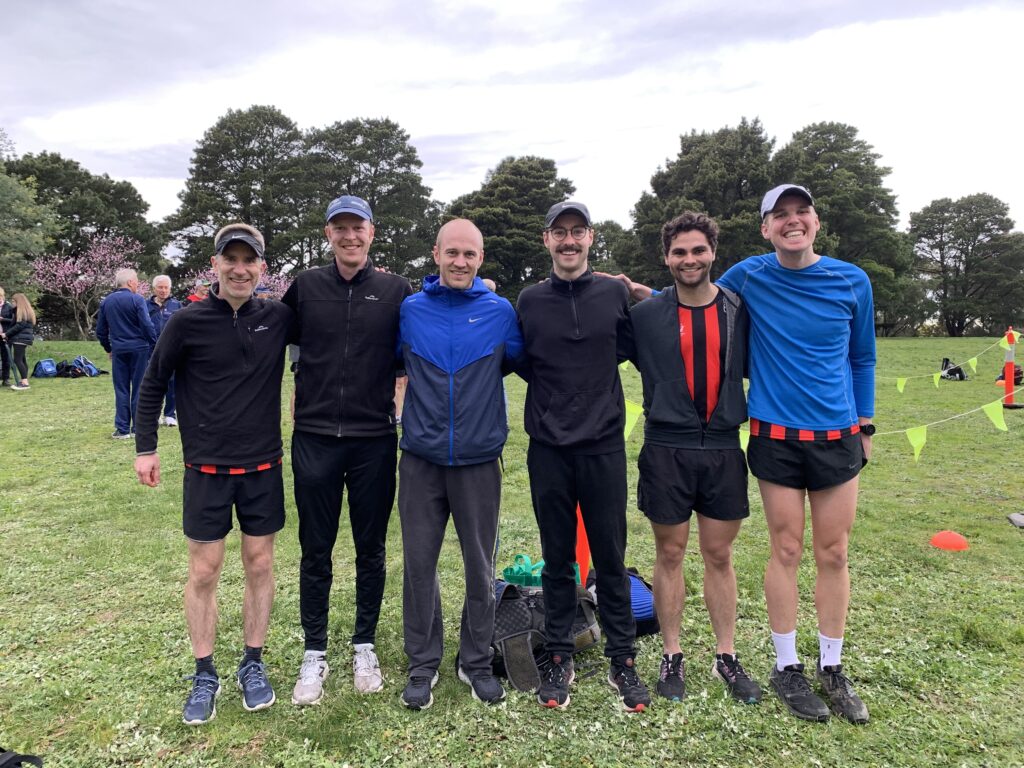 Coming into the race undefeated in the Open and Women's Divisions, and in a strong position in Division 2, the Hooley Relay was always going to be an important hitout for OXAC. It is also a unique race on the calendar, with each runner required to run the hilly 3km loop twice overall. The Open Division witnessed another dominant display for OXAC, with our three teams finishing 1st, 3rd, and 5th overall.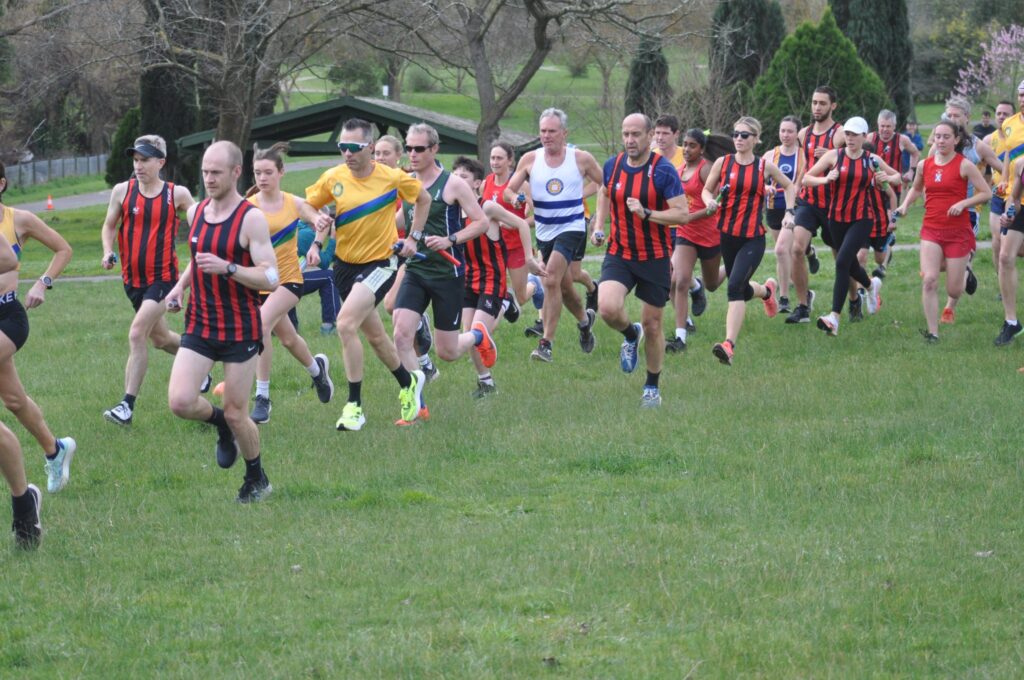 Our first team of Dan Gibney (10:20 / 10:13), Aidan Jackson (9:54 / 9:58), Ben Haseler (10:12 / 10:08), and Johnny Kuol (9:40 / 9:48) obliterated the competition, winning by over 7 minutes to the next-placed Scotch. Johnny ran the fastest time of the day for OXAC and the second-fastest overall. Our OX2 team came within a whisker of defeating Scotch's first team in an incredible display of depth, with Brad Johnson (10:43 / 10:58), Dave Browne (10:40 / 10:54), Matt Gibney (11:16 / 10:50), and Harry Mezger (11:14 / 11:00) all recording times within 35 seconds of each other across the 8 legs. BJ was also the fastest M40 on the day overall. Pablo Campillos (11:26 / 11:44), Alan Colman (11:55 / 11:50), Jonah Gannon (12:29 / 12:52), and Dave Martini (12:17 / 12:34) rounded out our D1 teams with solid contributions, Pablo being the second-fastest M50 overall as well.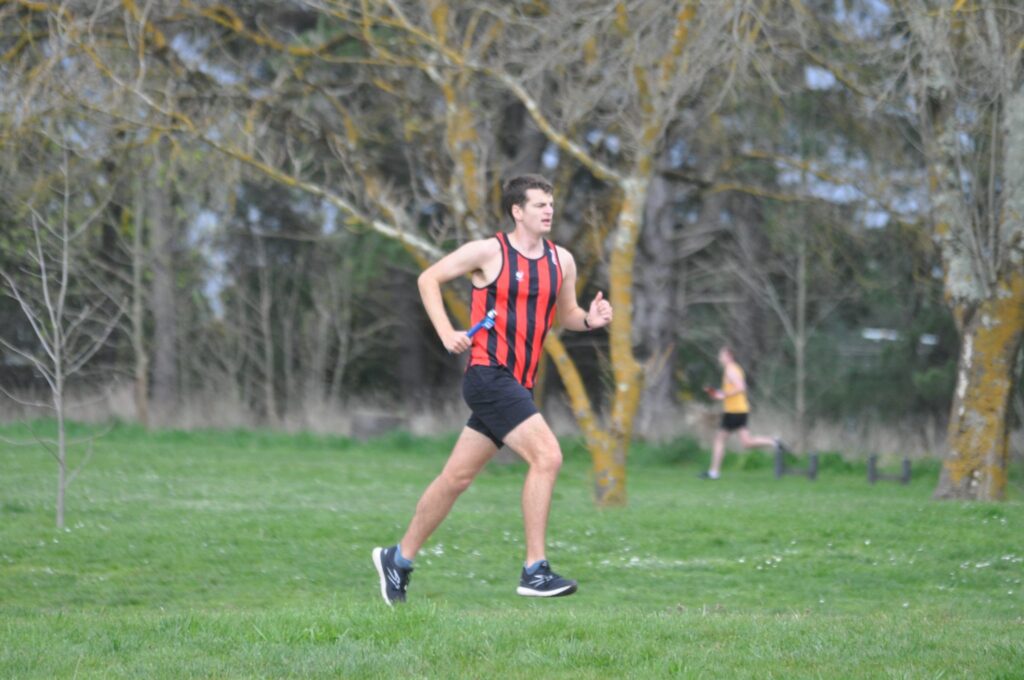 OXAC also claimed D2 with great displays of our depth and vast age range of athletes. In particular, the winners of D2 were our star Junior athletes in Ted McNamara (11:52 / 11:50), Darcy Sherman (11:39 / 11:46), and Harry Cole (12:29 / 12:39). Plenty of other Juniors contributed to D2 teams, including Lachlan Gordon (12:05 / 11:43), Jack Preston (12:15 / 12:59), Max Sukdara (15:00, 17:38), Zach Taylor (13:05 / 13:01), and Lochlan Warren (11:58, 13:06). Senior club members also ran well including Bob Meek (14:11 / 14:19) (the second-fastest M60), and President Christopher Worsnop (16:34 / 18:33).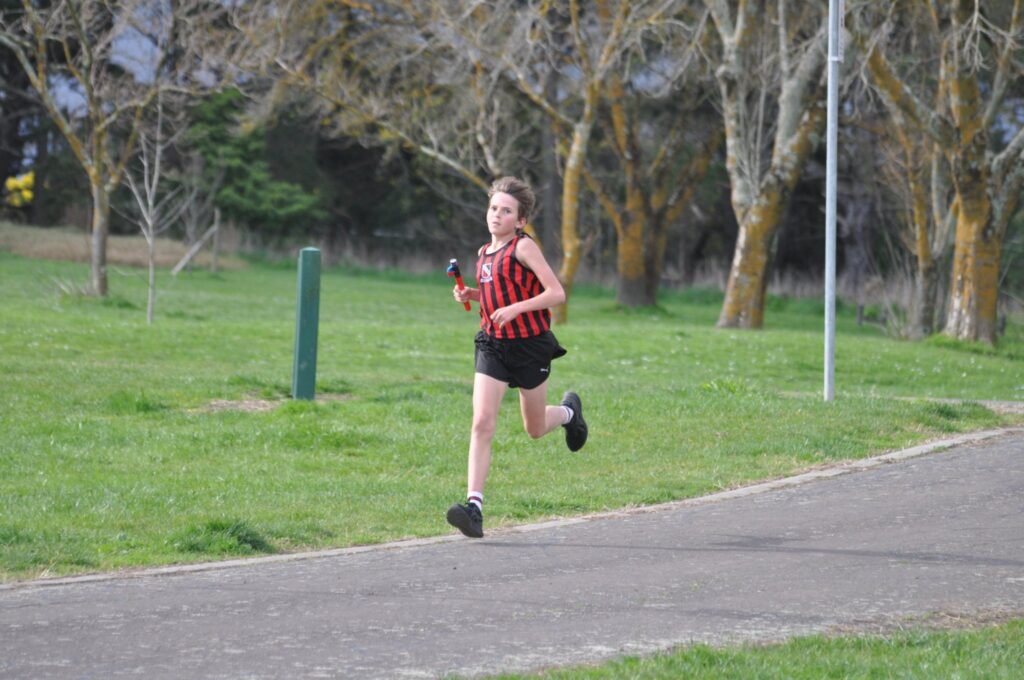 The Women's team had a tough day on course with great runs across the board, but unfortunately fell to extremely strong teams in St Kevin's and Scotch. With 3 wins out of 4 so far, they remain in a strong position for the all-important final race of the year. Our OX1 Women's team consisited of Hannah Cossins (12:08 / 12:22), Sue Hinckfuss (12:53 / 13:02) (who was also the second-fastest W50 on the day), and Annabelle Colman (11:58 / 12:26).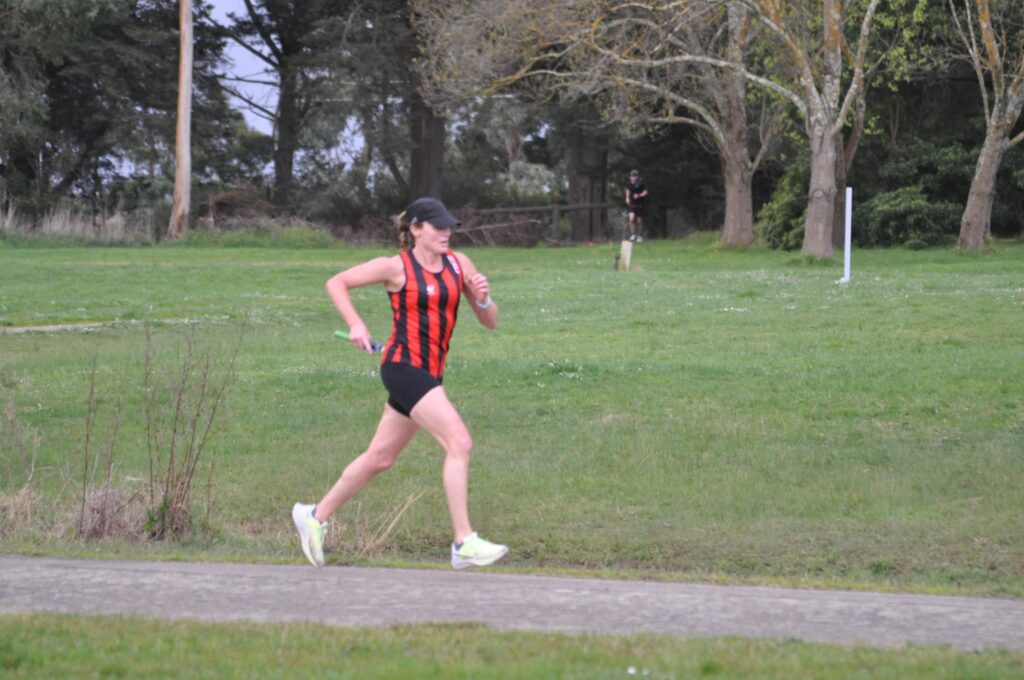 The Women's teams also had some excellent Junior contributions, including from Georgia Powning (12:53 / 12:47), Clara Campillos (15:08 / 16:16), and Millie Hinckfuss (15:19 / 16:33). They were ably led by other club members including Jacqui Nixon (14:43 / 14:48), Mel Stebbins (16:18 / 16:42), Josi Hicks (16:17 / 16:24), and Christine Williams (15:59 / 15:57). Full results are available here.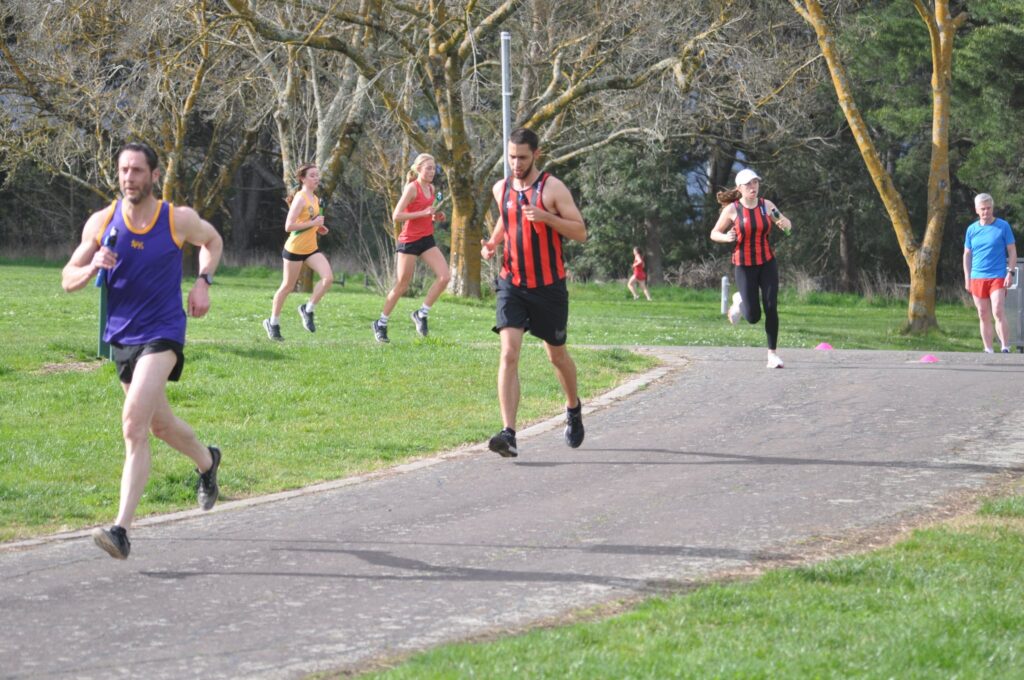 The following day saw the first running of Sydney's City2Surf in 3 years, the largest fun run in the world. OXAC had a good contingent of runners tackle the tough 14km course which travels from Hyde Park in the city, through the eastern suburbs, finishing at Bondi Beach, and famous for the tough 'Heartbreak Hill' at the halfway point of the run.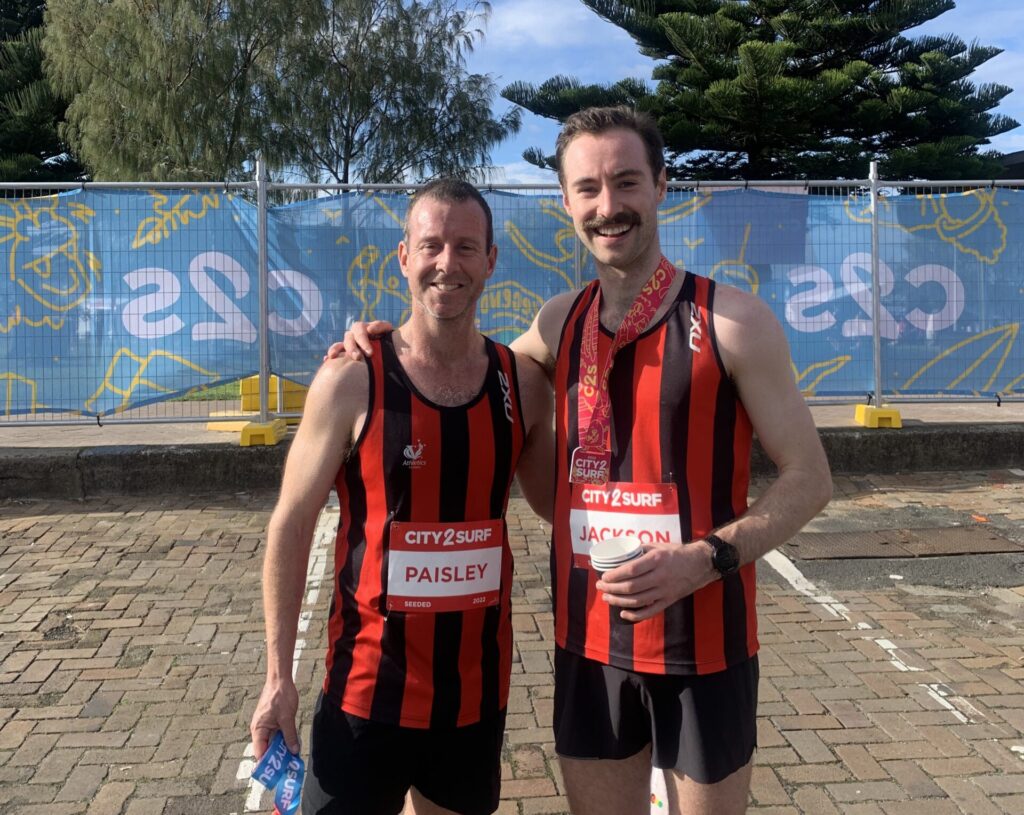 OXAC's speed demon and Liam Adams lookalike Jason Paisley (48:19) took red & black honours, completing the course in a blistering pace. He was followed by Aidan Jackson (50:17) in his first attempt at the course, and Pierre Guillon (70:36) in his 10th. Jez Spradbery (87:02) and Lucy Permezel (2:21:51) both enjoyed a run/walk on the course, being on the recovery path from injuries. A buzzing city then hosted plenty of recovery drinks for the athletes which were well and truly earned and enjoyed.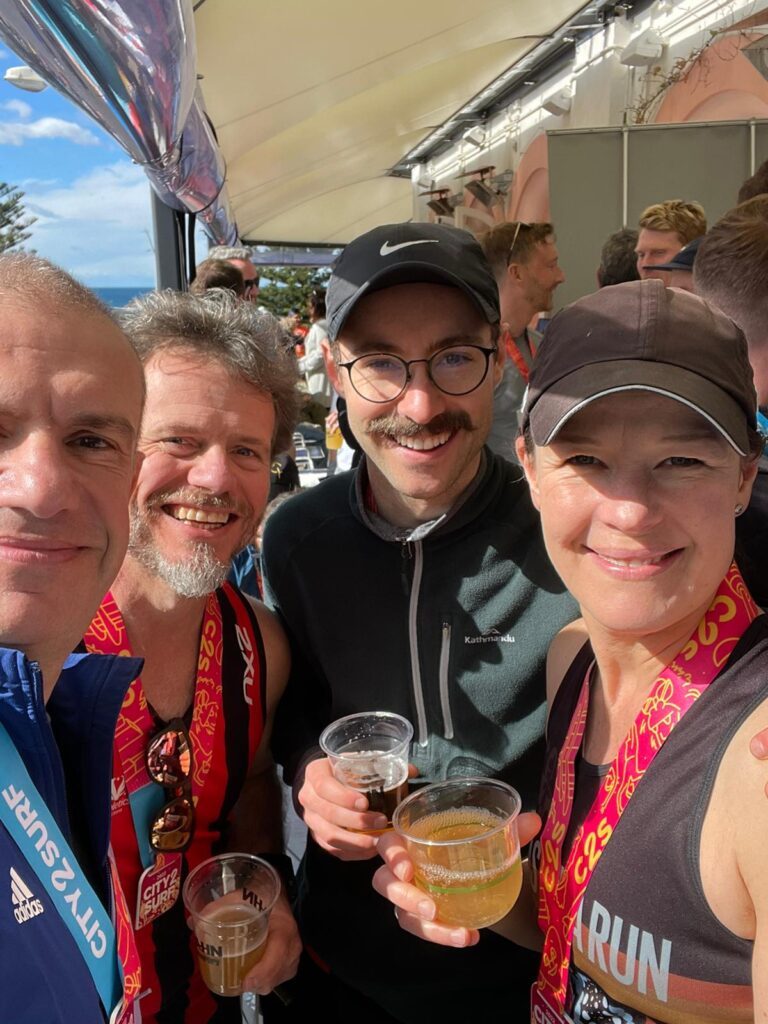 For OXAC, the last month or so of the Winter season is fast approaching. The next two weekends see the running of the AV Ballarat 15/6km, and the APSOC Hare & Hounds respectively. On Sunday 28 August, OXAC will be hosting our major fundraiser in the De Castella Run, at Burke Hall – if you haven't already signed up, then get on board here and tell your family and friends! The massive last race of the APSOC season, the Cooke-McClelland 8km on home ground at Burke Hall, is then on September 10 – keep it free! This will be a huge event for the club trying to race for 2022 season premierships, and is followed by the unrivalled best afternoon tea of the APSOC year.
Looking forward to seeing you out on the track at one of these events in the next few weeks.
Go Xavs.
Aidan Jackson
OXAC Men's Captain