APSOC Alex Jamieson 5km Handicap
Saturday 9 April 2022
A hot, windy, autumn day greeted competitors at the Alex Jamieson 5km Handicap race at Scotch College. The optimism was palpable, not only for a return to the first full year of competition since 2019, but more importantly for a season ahead of achieving PBs and other health & fitness goals. OXAC came out in force, with by far the biggest club representation (45 out of 152 runners), and a win in both the Men's and Women's Divisions, both a huge testament to the depth of the club. It was a great start to (hopefully) a full season ahead for OX defending all three premierships!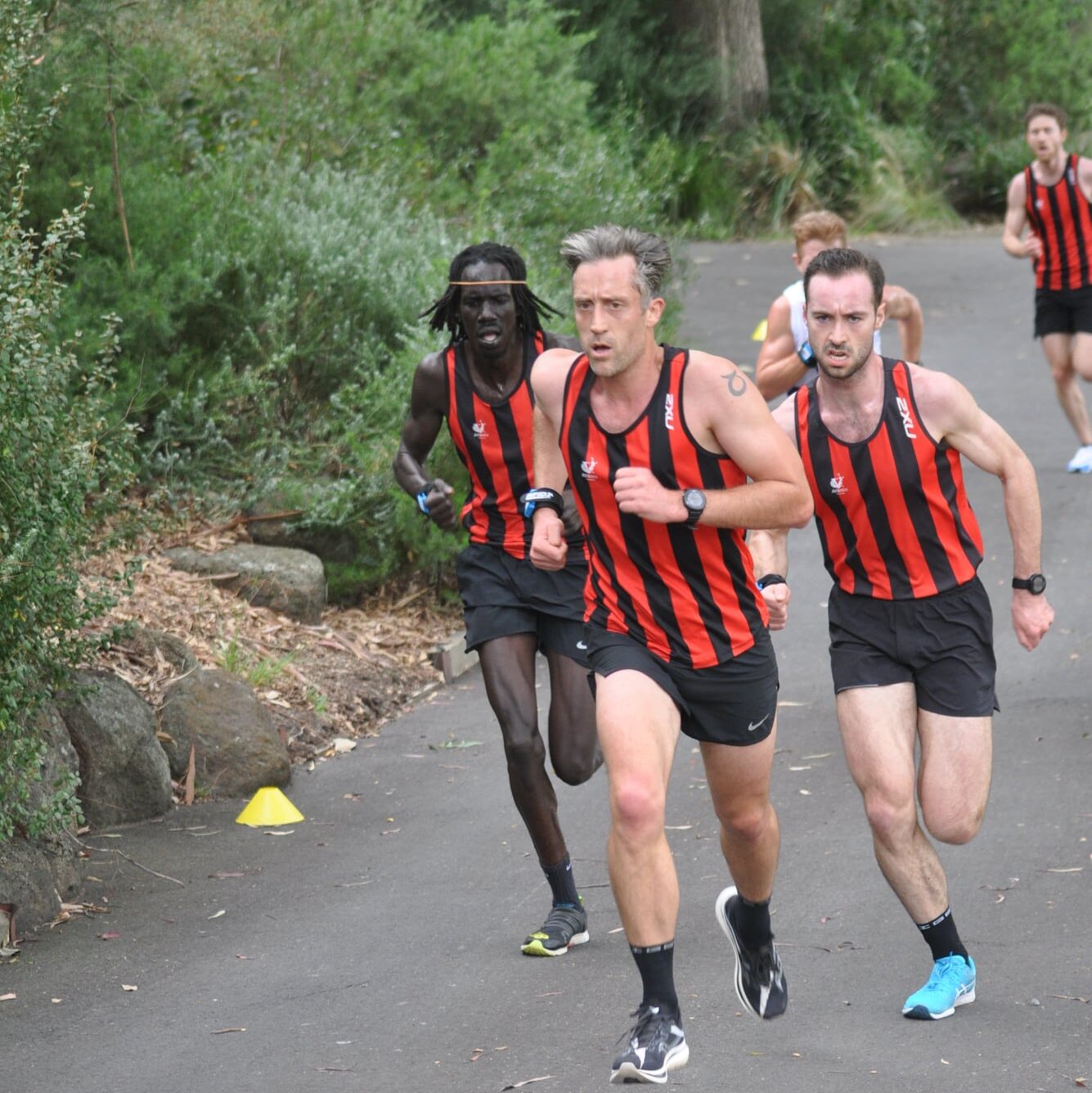 In the Men's, the rivalry with Old Scotch was extended into another year, with only one runner in the top 18 not from one of the two clubs. Whilst OS had the numbers in the top 4, split by the fastest Xav on the day Jason Paisley (2nd, 15:51), the depth of OX got us over the line with Aidan Jackson (5th, 16:21), Mark Guirguis (6th, 16:24), Ant Meek (8th, 16:27), Dan Gibney (9th, 16:43) and Pete Chappell (10th, 16:45) all working together and pushing each other around the course. It was great to see two Gibneys out there as well, with Dan's brother Matt Gibney (17:34) coming in not too far behind his brother. The OX2 team, also in Division 1, was what got us over the line, with both of our first two teams of 6 getting across the line before OS's 6th runner. The latter team was composed of Johnny Kuol (16:47), Brad Johnson (17:09), Dan McConnell (17:25), Matt Gibney, Cam Marshall (17:37) and Miles Bergin (17:43). Dan's remarkable run was also the fastest time of the day on handicap, seeing OX take out another honour on the day! In the end, the boys won fairly comfortably against OS, 40 to 55.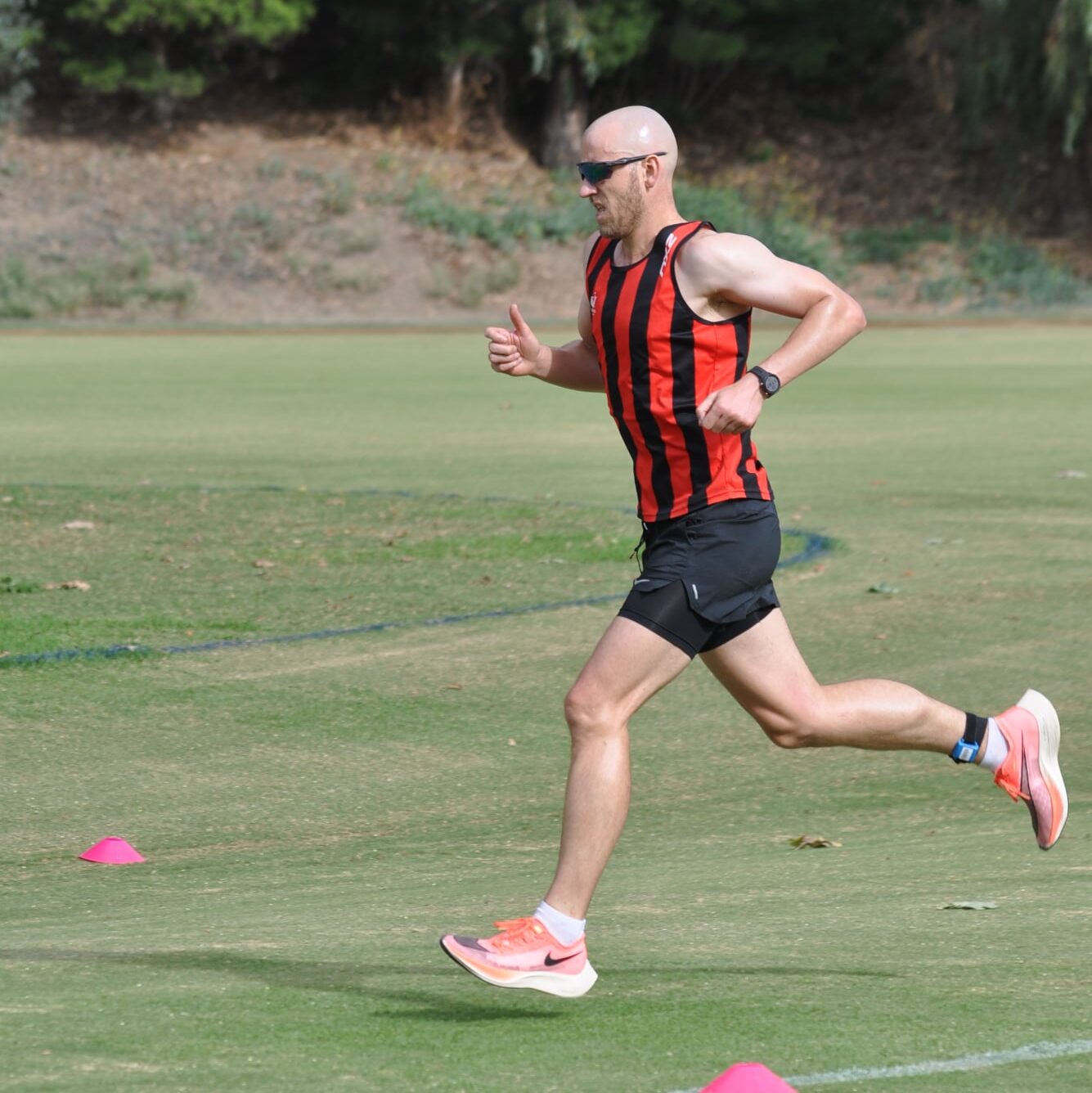 The Women's team, also premiership winners in 2019, showed that they will not be dismantled easily, also taking the win. Hannah Cossins (5th, 19:44), Aleisha McConnell (8th, 20:56), Annabelle Colman (9th, 21:41), and Georgia Powning (11th, 22:33) all ran excellently on the day to take a narrow victory over Old Caulfield, 33 to 36. The depth of OXAC was also on display in the Women's, with the OX2 team coming in third consisting of Di Guiney (23:18), Margaret Fitzgerald (23:25), Jacqui Nixon (23:54) and Lucy Permezel (25:27). Full results are available here.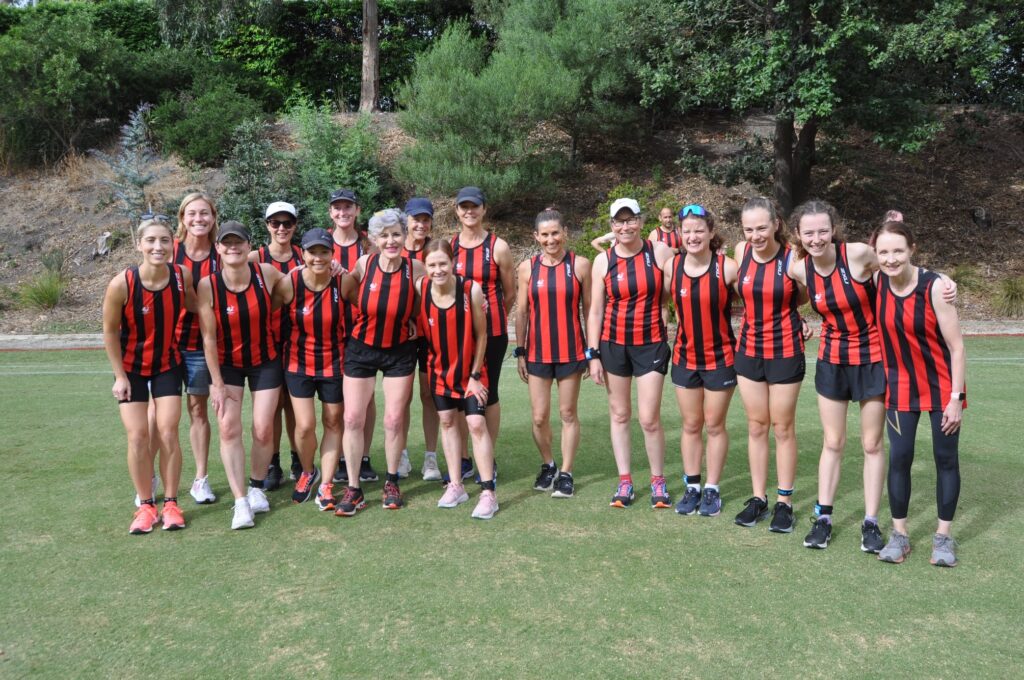 It would not be a return to racing without the APSOC afternoon tea, and lots of snacks were enjoyed by famished runners. Amongst the litany of trophies available, OXAC collected most of them, presented by Alex Jamieson's daughter.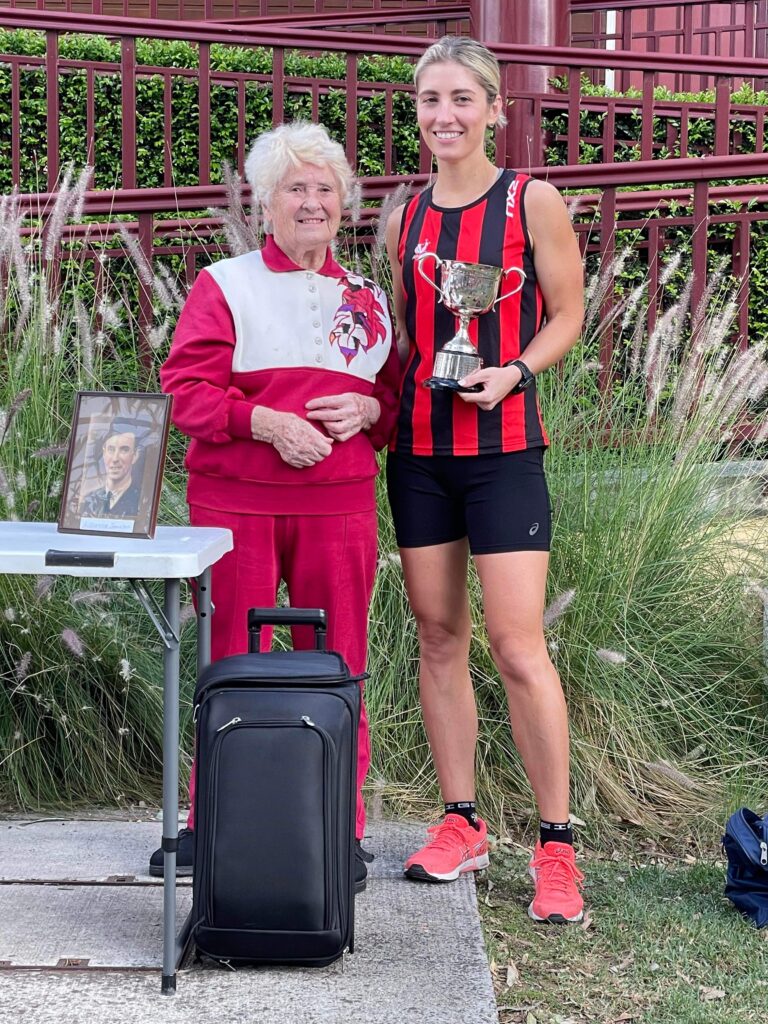 It's been a while between drinks, but they are back in 2022 – Bob's Excitement Points (BEPs):
– 9: Dan McConnell, for winning the handicap event.
– 7: Ben Haseler, Jeremy Spradbery, and Clara Campillos, for coming out to support the club despite having injuries.
– 6: Margaret Fitzgerald, for doing a fantastic job organising the uniforms, as always.
– 5: First-time runners for the club in APSOC: Dan Gibney, Darcy Sherman, Lochlan Warren, Alan Colman, Geray Karademir, Paul Sherman, Di Guiney, Margaret Cass, Angeline Donoghue, Silvia Warren. Welcome aboard and we look forward to seeing you throughout the year!
– 4: Dan & Matt Gibney, Dan & Aleisha McConnell, Anthony & Bob Meek (plus Will!), Pierre Guillon & Jules Fleurus, Annabelle & Alan Colman, Darcy & Paul Sherman, Margaret Fitzgerald & Richard Dickmann, Silvia & Lochlan Warren, and Geoff & Melissa Stebbins, for showing us that OXAC really is the family club!
– 3: to our fantastic and ever-inspiring Coach – Anthony De Castella.
– 1: to everyone, for being part of a massive showing for the club on what was a great day.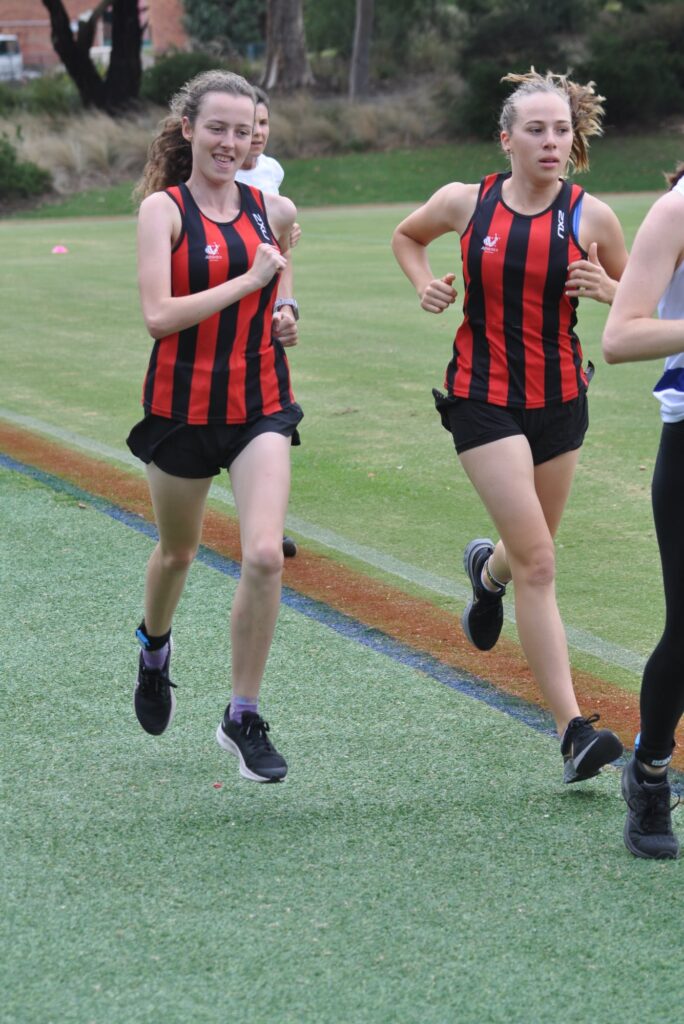 The next APSOC race is the Hare & Hounds 8km in two weeks (23 April) at Caulfield Wheeler's Hill. On the following day, OXAC's very own Darren Templeton is holding the massive Run The Tan – the new hottest fun run in town. Make sure you grab a ticket and get down to this fantastic event featuring schools, emergency services, and elite athletes alongside the public run. AV memberships are also open, with the first race planned for Saturday 7 May – the same day as our Annual Dinner featuring guest speaker Ellie Pashley. Tickets are selling fast so gets yours here. A busy few weeks and months ahead for OXAC!
Aidan Jackson
OXAC Winter Captain