APSOC Cooke-McClelland 8km
Burke Hall, Saturday 10 September 2022
The second Saturday in September brought with it a sunny day and the final APSOC race of the season. The Cooke-McClelland 8km has traditionally been the last race of the season, and an OX-hosted event, and often has functioned as the season decider. Road closures necessitated a change in the course for the first time in decades, resulting in 2 4km laps down Walmer St, along the Boulevard, through Andrews Reserve, and back up the Boulevard and Walmer St. OXAC had 27 of the 95 runners in the race.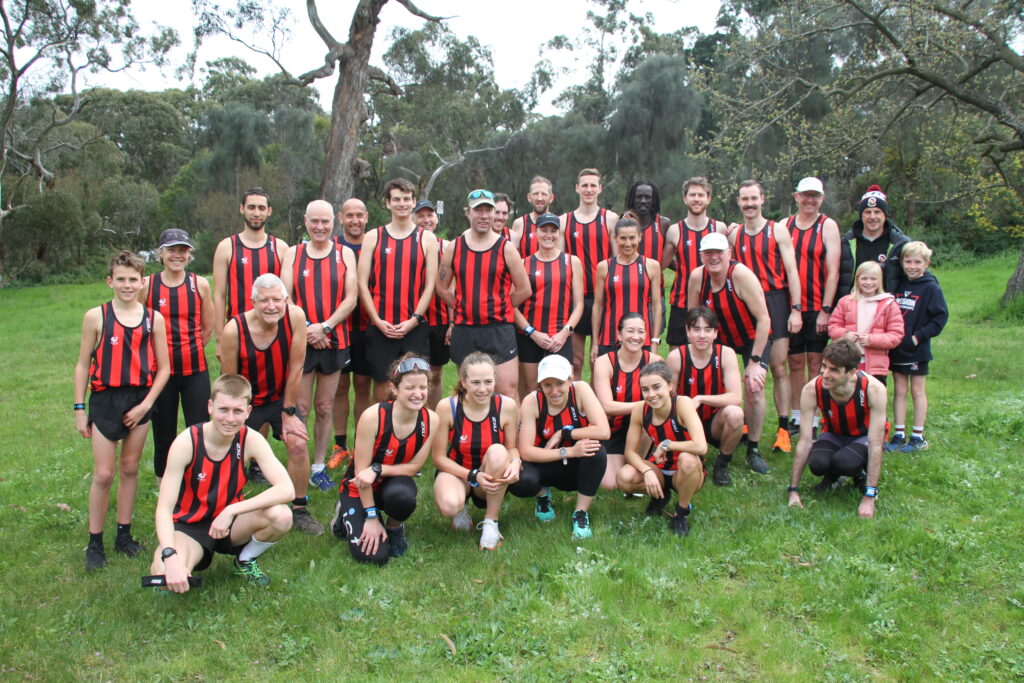 Our Open teams came in undefeated, and continued the form with a dominant win on the day. OX1 claimed their second premiership in a row (with no premiership being awarded in 2020 or 2021), consisting of Johnny Kuol (3rd, 26:36), Benny Haseler (5th, 27:20), Aidan Jackson (6th, 27:33), Pete Chappell (9th, 28:47), Cam Marshall (11th, 30:04), and young gun Darcy Sherman (16th, 31:48) in his first appearance in an OX1 team, and as a Year 6 no less! This team, all less than 30 years old, shows the future of OXAC is in great hands. Our OX1 teams over the season thus consisted of 12 unique athletes, also highlighting the depth within the club.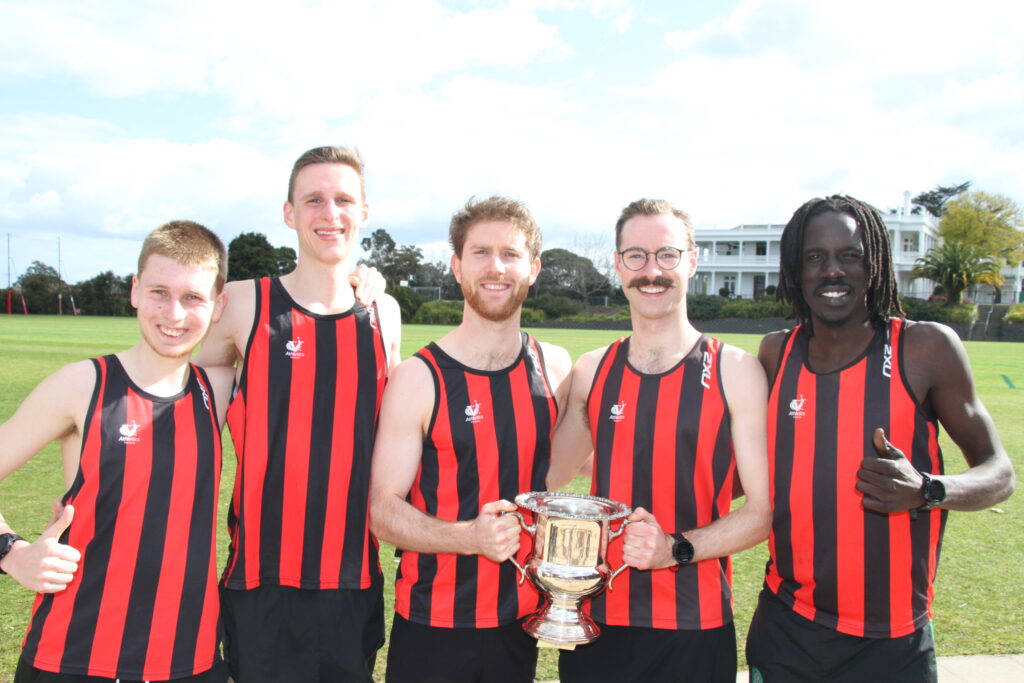 Darcy's run was perhaps also spurred by the number of OX athletes breathing down his neck, with Alan Colman (31:48) and Pablo Campillos (32:07) running the next two places in the race. Alan ran especially well, highlighted by his win in the handicap with an adjusted time of 20:54; Darcy was 2nd in the handicap, 2 seconds behind him. Alan and Pablo were also the fastest two M50 athletes.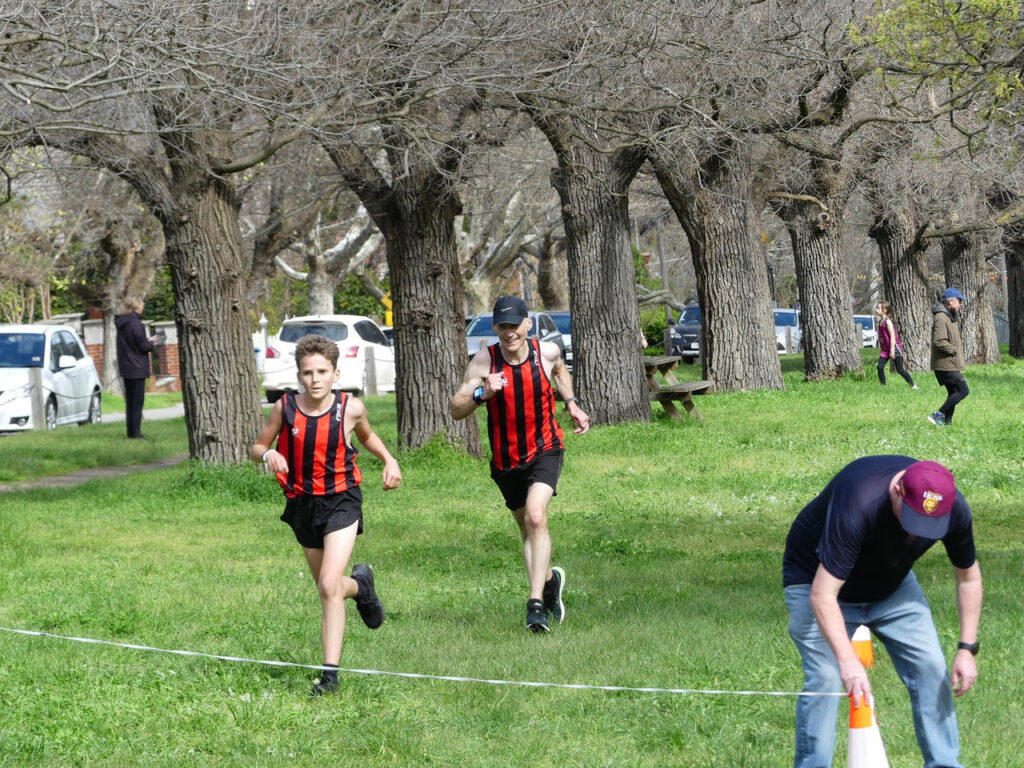 Not to be outdone, our dominant Women also pulled out all of the stops on the day to claim not only first, but second as well! OXW1 was led by mother-and-daughter combo Georgia (34:26) and Di Guiney (35:17), as well as Women's Captain Sue Hinckfuss (35:25) and young jet Georgia Powning (36:02). Not only were Georgia and Sue the fastest runners in W23 and W50, and Di and Georgia the second-fastest in W40 and W23, but with 2nd, 3rd, 4th, and 6th in the Women's Division, this team scored almost the best possible score.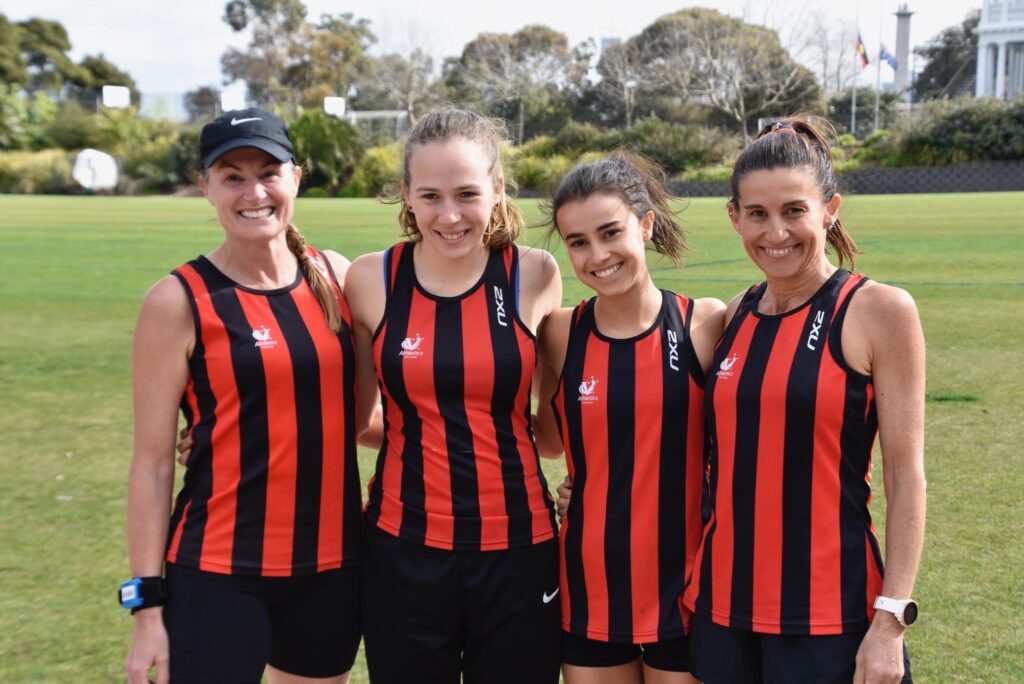 In OX2, Margaret Fitzgerald (38:58, and fastest in W60), Montana Whiteley (39:21), Clara Campillos (43:10), and Kim Drever (47:09) all ran excellently to beat the next-closest team easily. Clara was also 3rd in W23, meaning a clean sweep in this age group for OXAC athletes and a good sign for the future!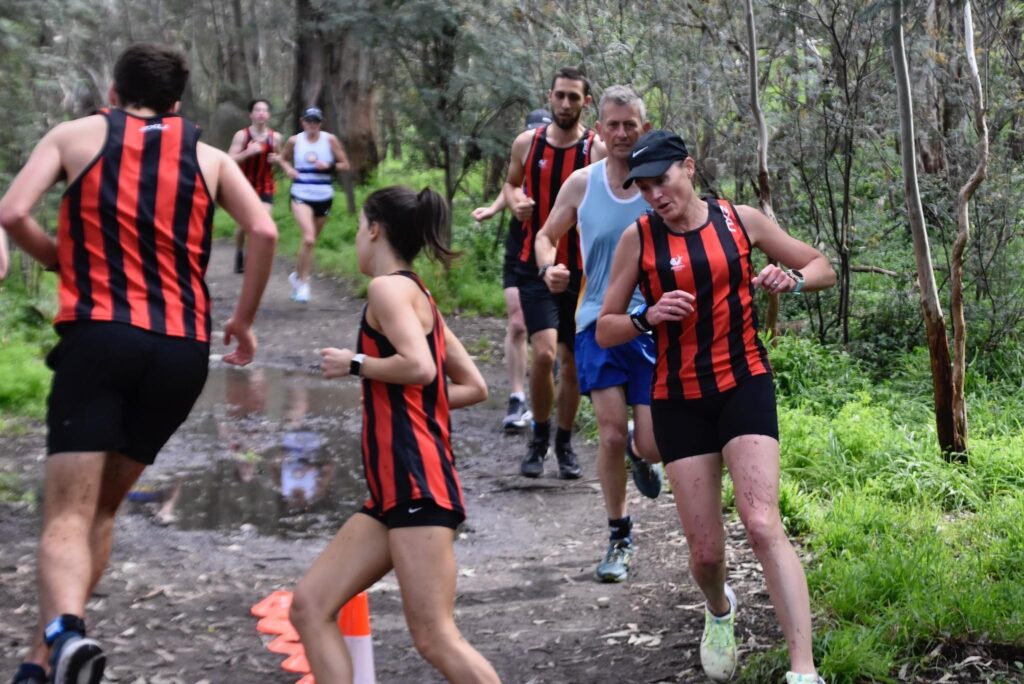 Our Division 2 team, with multiple top placings in the season thus far, needed a good placing to confirmed their status at the top of the Division – and they did just that. The team consisted of Alex O'Callaghan (39:12), Montana, Seb Harvey (39:47) in his return from medically-induced time out of running, Geray Karademir (40:21), birthday boy Bob Meek (42:21) (Happy Birthday Bob!) and Clara. This result means that OX4 are promoted to D1 in 2023, and thus OXAC have half of the teams in the top division – an exceptional achievement! Full results are available here.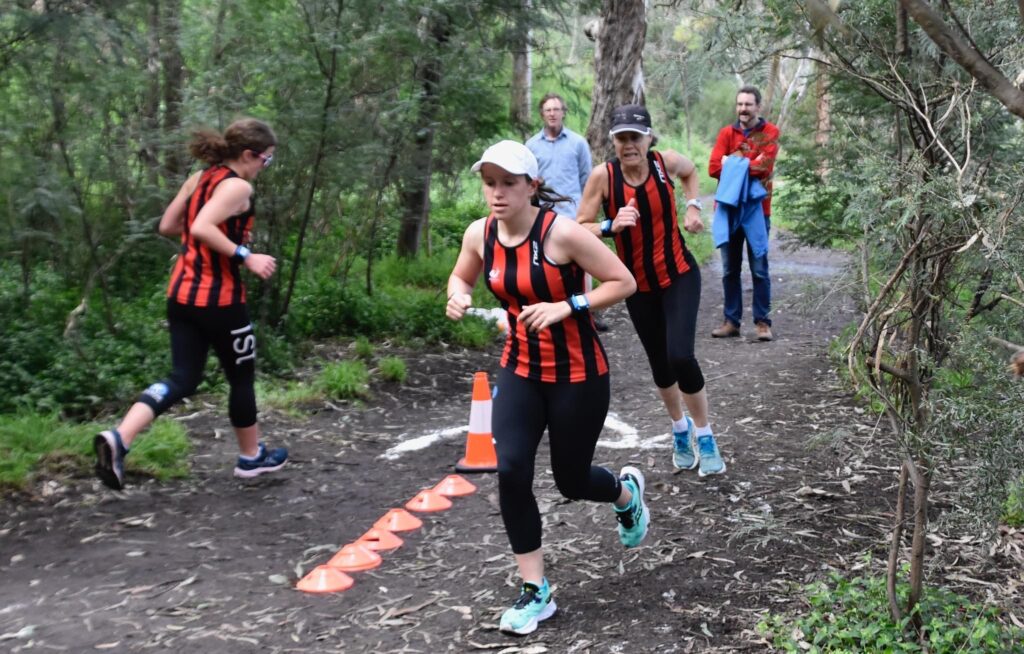 Many thanks are in order after such a great occasion. Firstly, a lot of effort went into preparing Burke Hall and the course for this year's Cooke, and special thanks must go to Peter Curtis, Margaret Fitzgerald, and Richard Dickmann for helping to map out the new course. Thanks must also go to our volunteers on the day, including Pierre Guillon, Harry Mezger, Eamon O'Callaghan, John MacMillan, Drew Cole, Richard Dickmann, and everyone who provided afternoon tea – it was an exception occasion and definitely the best afternoon tea of the year!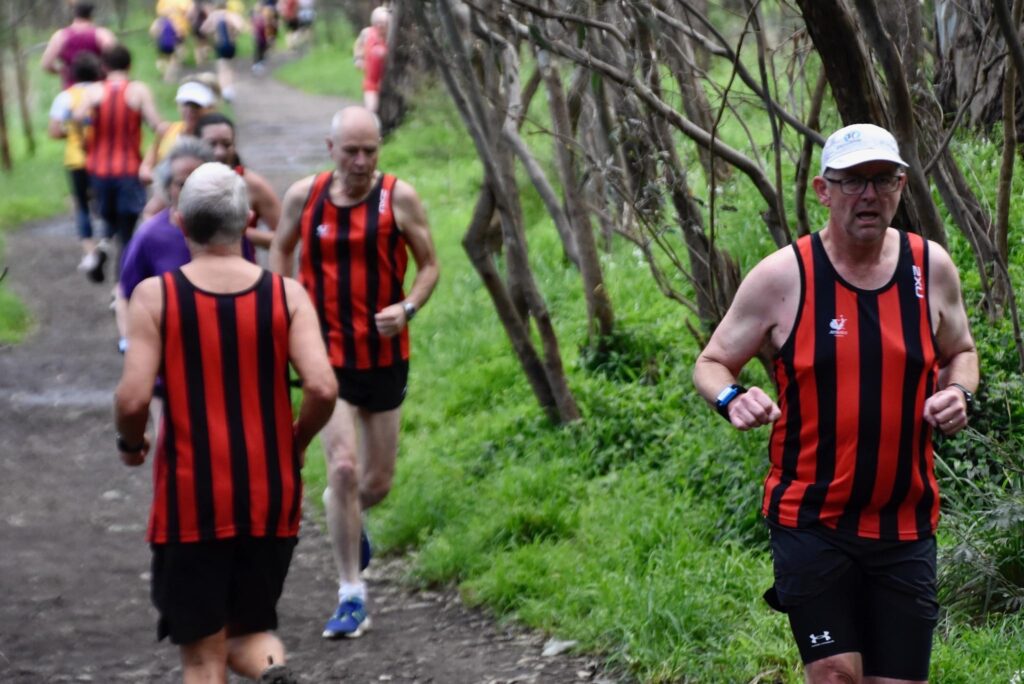 Finally, to everyone who has pulled on a red & black singlet for OXAC in APSOC this season. Every single Old Xavs athlete, no matter their age or ability, makes this Club a special community to be a part of. Let us remember how special that is and continue to grow the Club in 2023 – as our brilliant Coach Deeks says, onwards and upwards!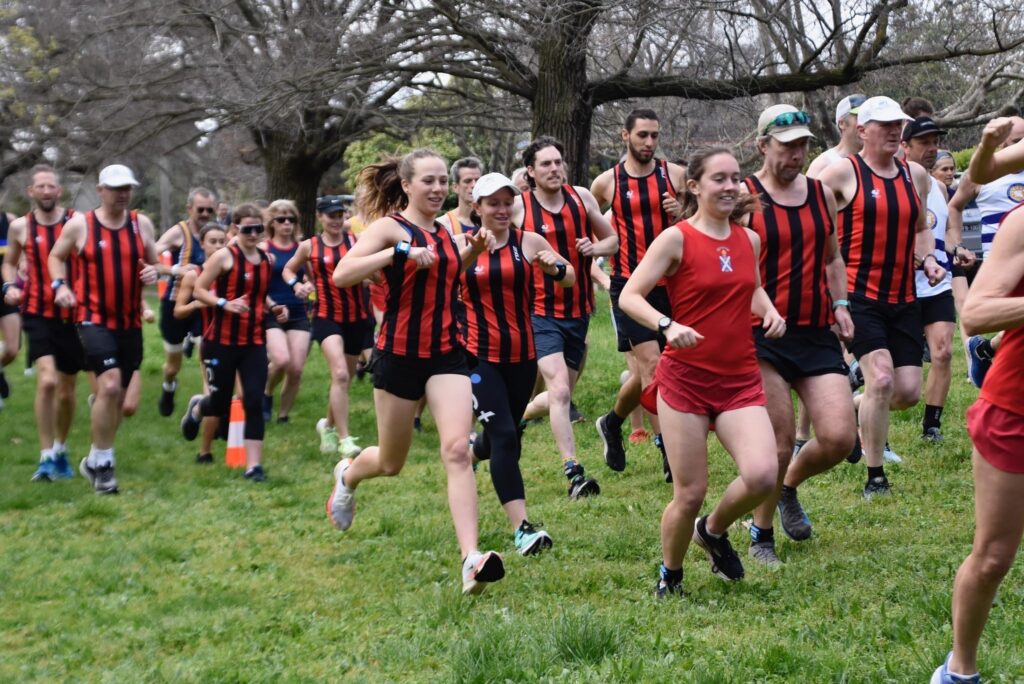 On Saturday evening, many of the contributions and achievements of OX athletes throughout the year were recognised at the APSOC Annual Dinner at St Kevin's. OXAC won most of the team race and handicap awards available during the season; we would have certainly been the greatest contributors in terms of numbers as well.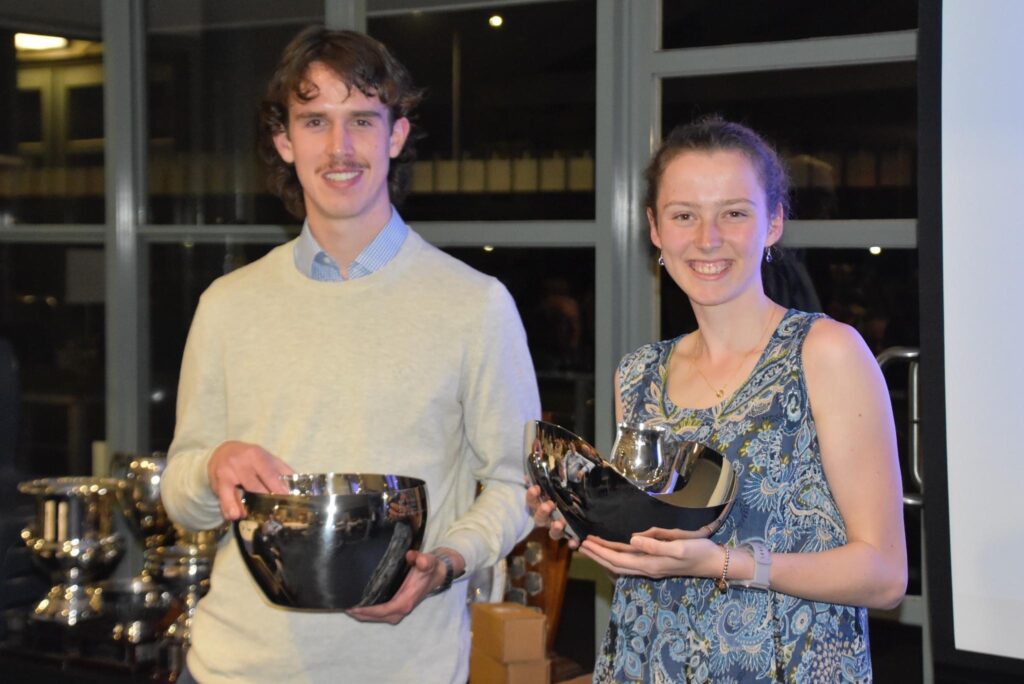 As well as winning trophies for Division One, Division Two, and Women's, a couple of individual athletes also won honours, with Pablo Campillos (M50) and Annabelle Colman (W23) both winning their age-group rankings. Well done Pablo and Annabelle – we are very proud of your achievements!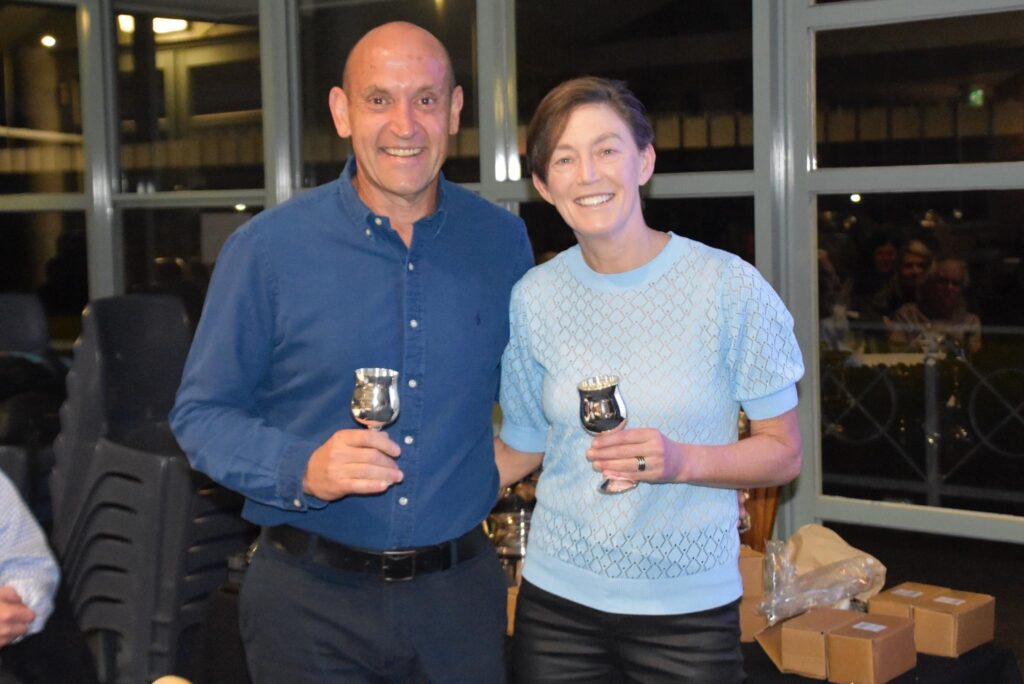 The final race of the XRC season is the AV Tan Relays, and OXAC are in a good position so far and need as many runners to come out as possible. If you haven't already, please fill in this form ASAP to let us know you're running (absolute latest by Wednesday!) and more information will be provided. Hope to see lots of you there.
Go Xavs!
Aidan
OXAC Men's Captain