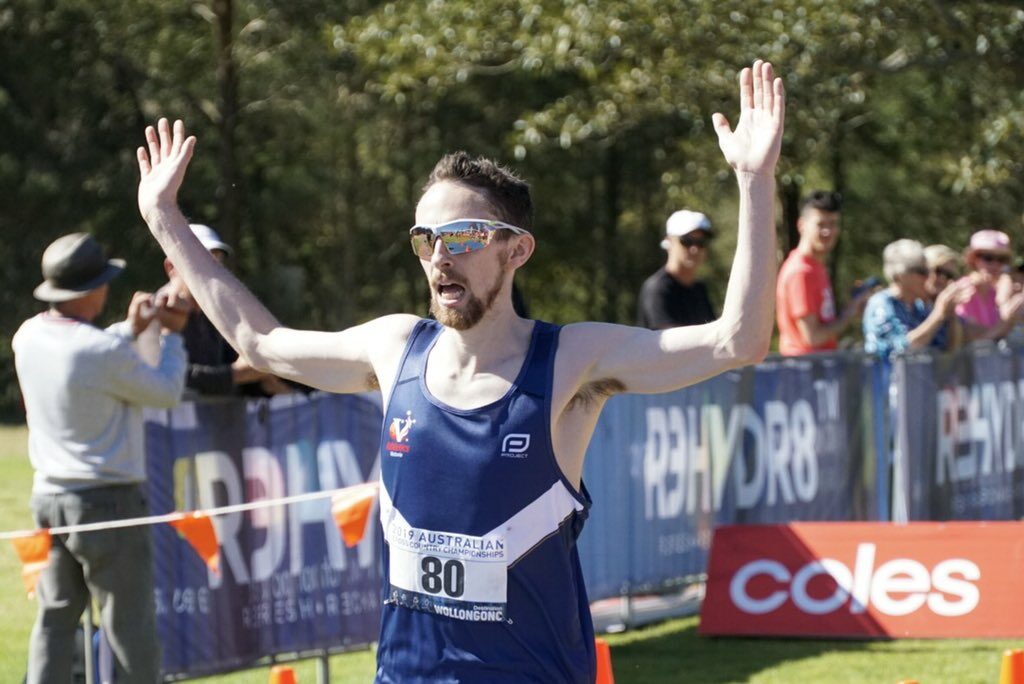 Dave McNeill has returned to his winning ways after a serious injury sidelined him in 2018. A couple of podium finishes in the AV cross-country season qualified him to represent Victoria in the national XC championships, where he was definitely something of a dark horse. Amusingly, Dave was interviewed on AthsTV prior to the race but somehow managed to talk about the possible winners without putting his own name in the pool. With a strong move 2k out, Dave was able to shake off the competition and cruise in for the win. Full video here (men's race starts around 5:00 in).
Two weeks later, Dave was back on the national stage with another podium finish, this time at the Australian National Road Racing Championships, a 12k race held in Adelaide. On this occasion he had to settle for third place – although he still managed to hold off his Victorian rival Harry Summers, who has been hard to beat this season.
In between national events, Dave found time to pop in to the last APSOC race of the season, ensuring that OXAC could take out the APSOC men's championship.